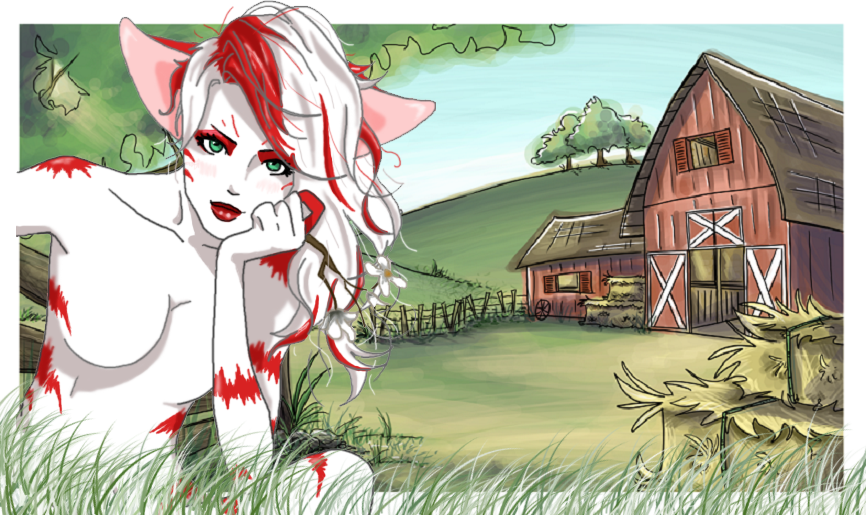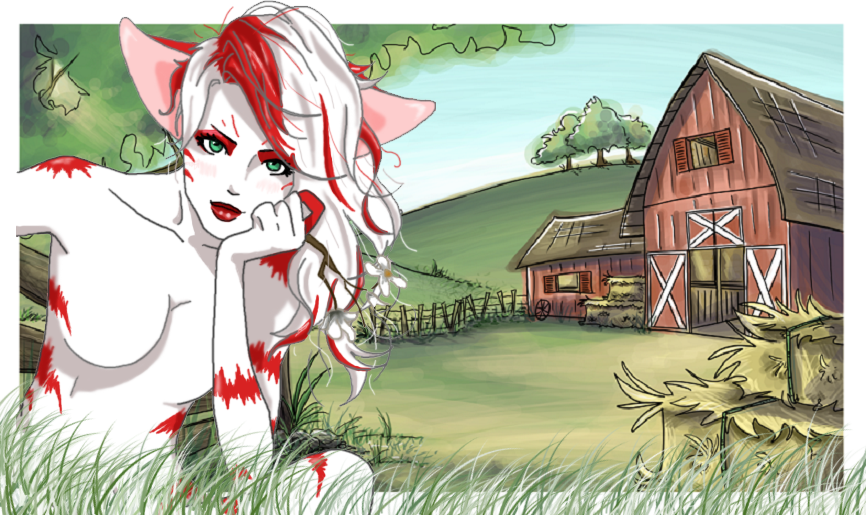 Watch
Part two of my North Carolina OC project.

First we had Amaury representing the mountains, and now we have Cayran representing the foothills.
The foothills (which is where I live) borders the mountain base, and consists of smaller mountains and rolling hills. Instead of large food producing farms, the foothills contain bulk animal farms, such as cattle, horses, chicken houses, and goats. Everywhere you turn you pass a pasture, and we have an abundant supply of hay.
Anyway, I am rather pleased with this. Although I didn't shade her as much as I did Amaury, I like the simplicity of it.
Also, can anyone guess what type of flower Cayran is holding? If you guessed dogwood, you are correct. The dogwood tree is North Carolina's state tree.

Enjoy!
Cayran (c) Me
Background (c) ~
LindaLisa
Inspired by (c) *
tknk