// Marissa // // 22 // //United states // //Engaged//
I'm Marissa Gates, my old account was "ToxicRoseVamp." I'm very happy. I love art, art is my life. I try to improve everyday when I can. Now finishing up high school and can't wait for college. This isn't my first time being on here and i hope to remind all my old followers. I am also a you-tuber and an author on www.wattpad.com. My stories will soon be posted here also. I most like to play call of duty games . I have to happy life, my mother is a single mother with three kids, I try to help out when i can and try to manage school and art at the same time. I do draw when i can but when i'm not drawing i'm either using Photoshop of writing my stories.
I wish to make new friends and i'm a nice person to get to know. I like to watch The Walking Dead and i enjoy watching my anime. I like old black and white, classic movies. If you would like to be friends,don't be shy, just say hi

░████░░████░
░█░░█░░█░░█░
░████░░████░
░█░█░░░█░░░░
░█░░█░░█░░░░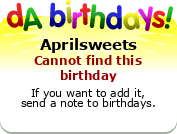 :thumb85671323:


:thumb385073165:








:thumb512606502:
:thumb507244732::thumb200719433:


:thumb338480775:


:thumb211472179:
Favourite Movies
Ghost Ship
Favourite TV Shows
Sonic x, Jane the virgin, The Walking Dead
Favourite Bands / Musical Artists
Slipknot, Godsmack, FFDP, Volbeat, Linkin Park, creature feature, ect.
Favourite Books
50 shades of Grey, Black Dagger Brotherhood, I-Boy, Militia.
Favourite Writers
L.J. Smith
Favourite Games
Call of duty, Sonic, Sims, and Minecraft.
Favourite Gaming Platform
First person shooter
Tools of the Trade
Photoshop and color pencils