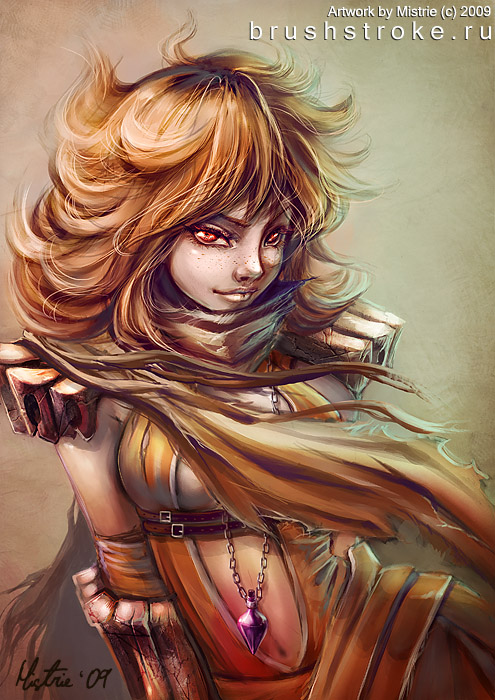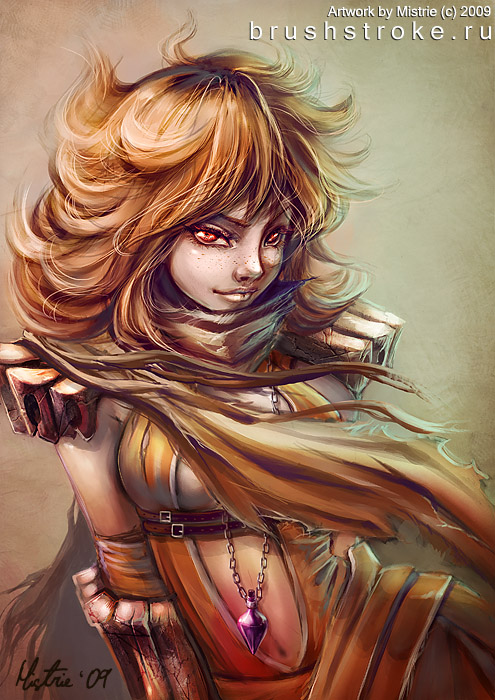 Watch
finished one of the sketches
just wanna say i'm alive ) but haven't enough time for posting here something

that's my sincross. luv her =3

done in PS CS4 with my dear friend Wacom Intuos 3 x)


i'm available for commissions. more info in my journal
Daily Deviation
Given 2009-07-21
Amazing piece. Every part of this image just screams out talent. I love so much about this image. Just by looking at it you can tell the dedication and attention to detail that the artist has placed into the image.

The first thing that has to catch your eyes is obviously the female subject in the image. The detail in her body and her clothing are simply stunning. By staring at the cloth around her neck, you can almost feel as if its moving a gentle breeze around her. Her facial features have also be well detailed from the freckles on her face to the reflections in her eyes. The vessel around her neck on the chain even looks great. I can even imagine gently swaying around her neck with each step she takes.

I can also see a great use of color in the piece. The colors used in her hair and clothing are sublime and bring out slight curves and creases that most uses of colors wouldn't bring out. The lighting implemented into the image is great as the shadows on her body appear realistically and even her clothes cast very subtle shadows over her.

All in all, the image is a great work for anyone's favorites. An great use of detail, color and lighting working hand in hand to create an amazing piece. Great job.
The Artist thought this was FAIR
46 out of 48 deviants thought this was fair.