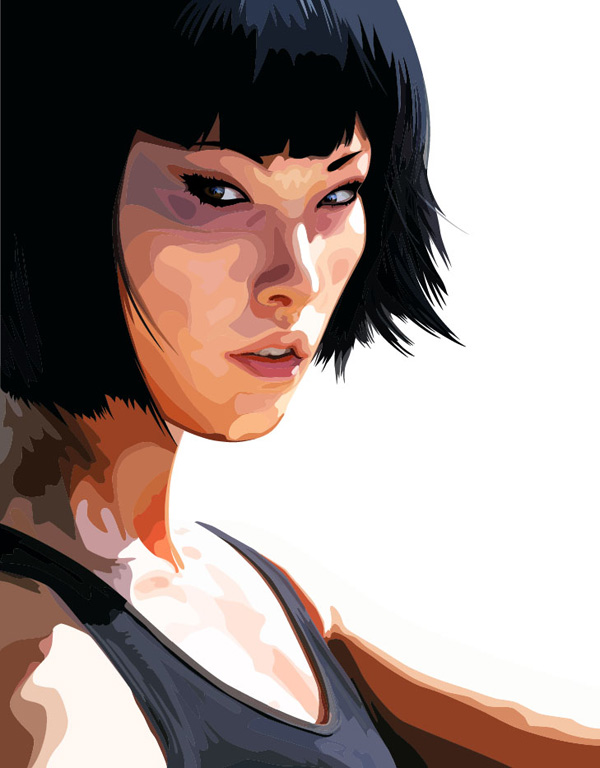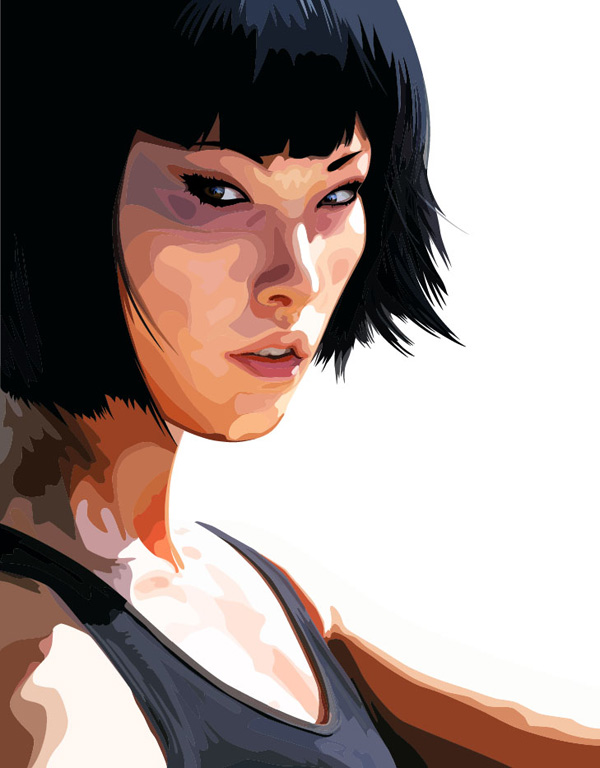 It appears you don't have PDF support in this web browser. Download PDF

Watch
The first thing I saw is her tattoo on her right eye and right arm. I haven't played the game before but I like the bright colours and minimalistic design in the game. Its a vector made of contour paths in pdf file and free for download but prefer for personal use. Original image is at
[link]

Nice job, need to say though that I much prefer to see her tats.

Reply


That's because I'm focus on her face only. Faith's tattoos could be the most memorable thing.
Reply

I'd so like to play it, I hope It'll be similar to the portal(at least at some subconscious level).
Reply

Hi. Thanks for commenting about it.

Reply

by the way, how to do vector, is it having some thing to do with reducing colours or do you actually have to draw it like that?
Reply

Hi. I vector it by separating the contrasting color like black, light orange, light brown and so on. Then by using the Pathfinder tool or the Live Paint tool to add or subtract shape. Live Paint is easier to use because you can expand the painted shape without worrying the vector have to be the closed path. Draw a line over a circle, Live Paint on it, Expand, Ungroup, you will get 2 half circle. That how to do it.

If you feel that is hard to separate the contrasting color, then use the Filter > Artistic > Cutout in Photoshop to limit its color and easier to vectoring the image
Reply

Woah! That must take some time to do. Well, with art almost everything does, but I've never seen Live Paint, I'm operating on humble yet mighty Gimp. I'll try with vectors but first I'll have to translate it into Gimp's language and have some time(lately, that seems to be the biggest problem of all).
Reply