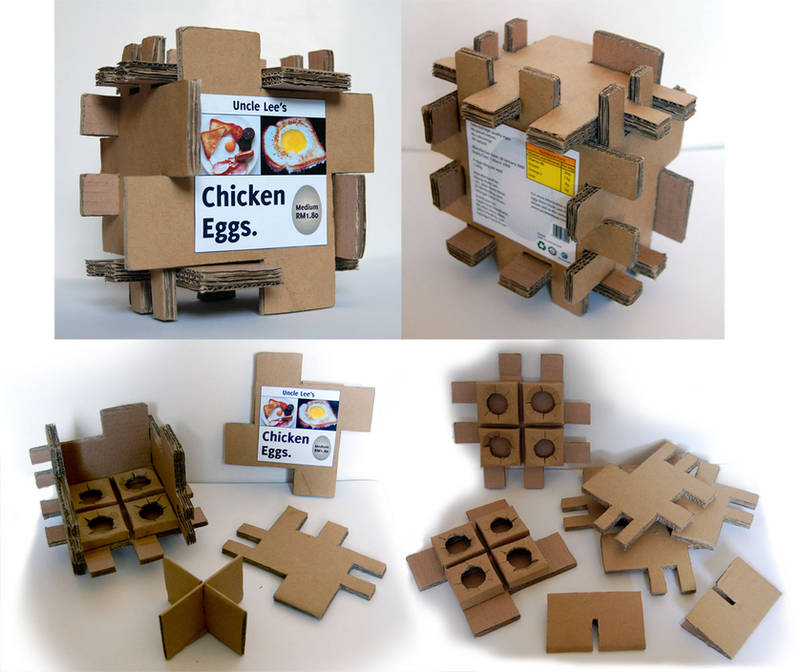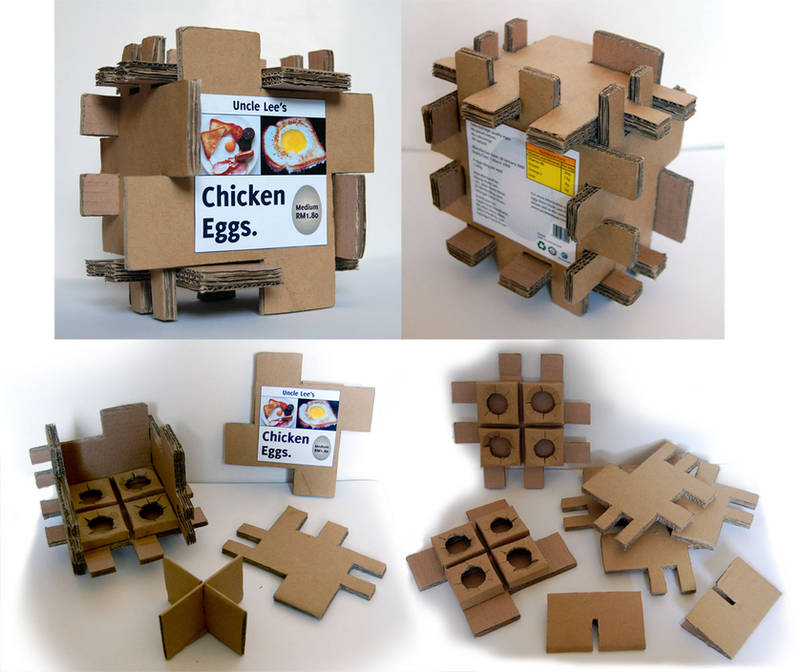 Watch
Egg packaging made of corrugated board. The idea is to protect the eggs from breaking when this packaging falls. Can place 4 eggs inside. Can be taken apart like a jigsaw puzzle. Design based on a jigsaw puzzle. Clockwise from top left:-front; back; inside (taken apart); and taken apart packaging pieces which can reassemble back to normal.

Reply

Kudos. Keep thinking outside of the box. Er. Carton.
Reply

Nice try but a pretty poor design compared to a conventional egg carton. This wastes cardboard and can only hold 4 eggs whereas a carton uses 1/4 the amount of cardboard (and uses recycled cardboard I might add), and houses 12 or more eggs.
Reply

Hi. Thanks for your comment.

The packaging wasn't for the wide market because it will take a lot space & paper but it just for fun
Reply

it's good idea but customers would like to see the eggs inside of it..lots of design academician told me that during my jury..keep working on it.
Reply

Hi. Thanks for commenting about it. The project wasn't really for commercial use.

and the main material is the corrugated board for every students
Reply

I like it!

Nice and hard work...!
Reply

Love the idea, cute but not very pratical
Reply

Hi. Thanks for the comment. I think the packaging will cause transportation problems because of its irregular shape and it will use a lot of paper.
Reply

cool! but 4 egg's is not enough =\
Reply

It can be more if you want to. I'm just experimenting it, just make sure it doesn't break when it falls.

Reply