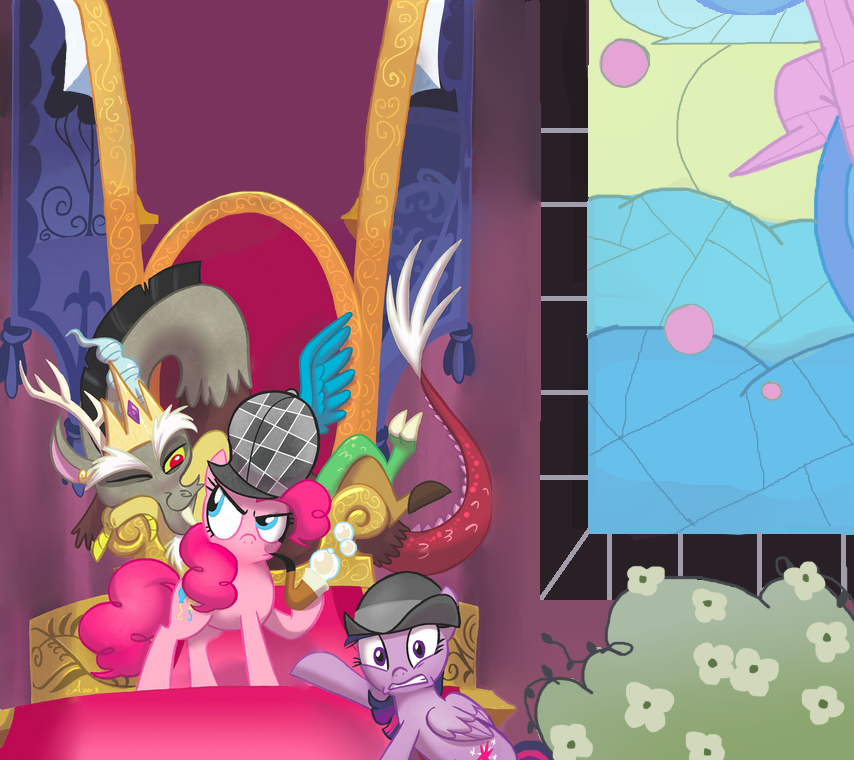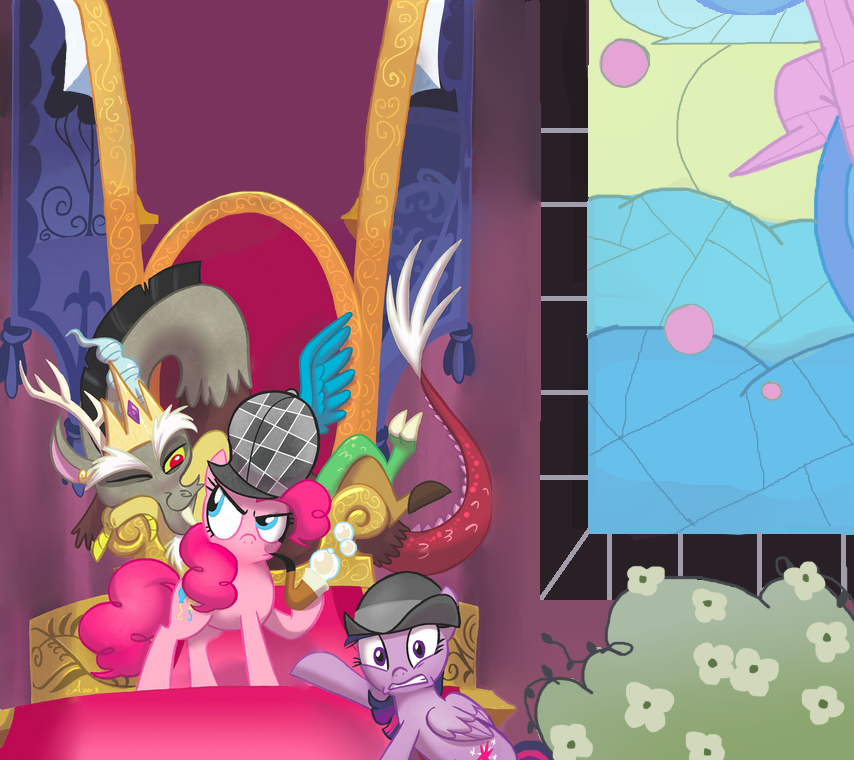 Watch
comic issue 13 cover i tried to imitate and add on to it.
i tried to add on to it. and if you don't know anything about that stained glass window then you haven't watched the season 4 commercial.
all right go to the artists and IDW,hasbro, and the MLP franchise. i DO NOT own any of it. and this pic is an IMITATION of a cover i've seen on EQD.
here is the original:
1.bp.blogspot.com/-TheO2u8AdVA…

...This might be the cutest face Discord has pulled yet.
Reply

It's spelled throne. On the bright side, I now have a new pun that I can use.
Reply

Great pic but... "thrown"? Really?
Other than that, I love Twilight's expression, haha. "Seriously??"

Reply