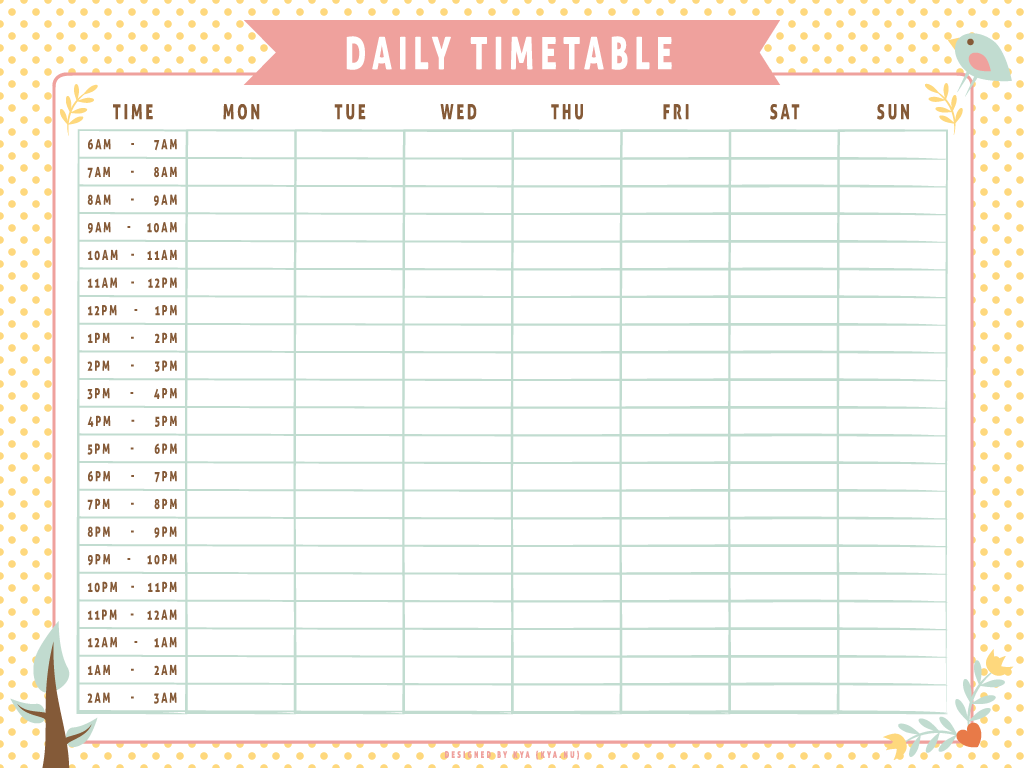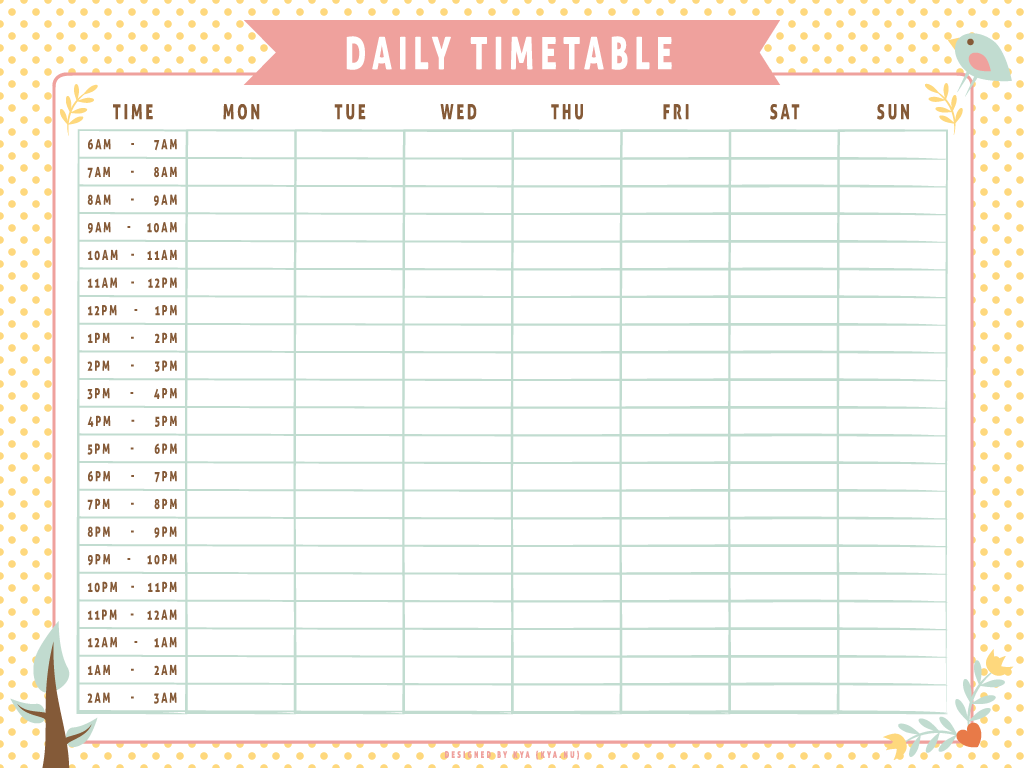 Watch
This is a daily timetable design that you can print out and use. I decided that I wanted a daily timetable and wanted to try and make a design for it. I will probably make some more. >.<

Reply

Wow it's absolutely adorable ! I think i'll print it out haha ;7; I need to get more organized, this is the perfect occasion!
and honestly, this is exaclty the style of things i'd like to have all over my room TuT Thank you for making such amazing pieces ♥
Reply

I am so glad that it could be helpful for you!

Reply

This is really cute! I was thinking of making something like this for myself. I need a chart to keep track of my diabetes. So, it might be fun to design a personal one, and make it seem like less of a chore.
Reply

Comes at the right time! Love it!

Thank you so much for thinking of us busy people. <3
Reply

It's cute!

Reply