November 2008
What is Apophysis?
Apophysis is a freeware tool that allows one to create fractal flame images or animations. Now what exactly are fractal flames?
Fractal Flames are algorithmically generated images and animations. The shape of each image is specified by a long string of numbers - a genetic code of sorts. Flames are an extension of the iterated function system class of fractals (IFS), so what you see is essentially a histogram of a complex system.
Those of you more interested in the mathematical background behind Apophysis you can find a detailed description on
flam3
.
What can Apophysis do?
In the hands of an expert, Apophysis can be used to manipulate iterated function systems to produce truly unique and artistic images and animations. Make no mistake about it, though the program aids in the computation and placement of the image, in the end the user has total control over image quality, form, and color placement.
To showcase some of the best Apophysis based art on deviantART we have assembled a selection of what we feel are images that personify fractal art in its best and most impressive form, both visually and in terms of technique used with the program itself.
:thumb7447302: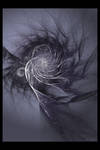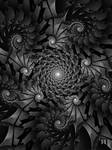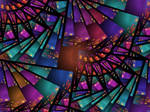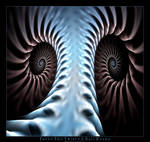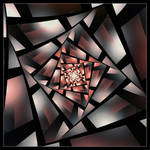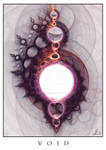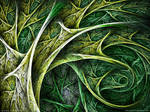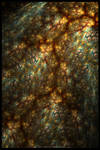 (Not all of these artists are members of the Apophysis group!)
This list is not sorted in any specific order. We plan to showcase 12 different images and no artist will be put up twice. If you feel like you know just the right image to put up or you have one in your gallery you feel is worth showcasing please send a note to the administration with a link to the image.
If you have time and want to find more art created with Apophysis check the
fractal gallery on dA
. Not all of the work there is Apophysis, but quite a lot of it is.
Where can I find Apophysis?
You can download either the
Apophysis Version 2.02
or
Apophysis 2.0 Source Code
.
Additionally, you can download Apophysis 2.08 Beta 2
HERE
You can also create fractal flames with the Gimp's flame plug-in (for
Linux
and
OSX
).
Keep an eye out for certain "hacks" (custom versions created by Apophysis enthusiasts) and the latest versions on our resource page here:
apophysis.deviantart.com/journ…
Apophysis is not the work of one single person. We are a community and every member deserves recognition for our present success. Both Administrators and Members do what you see here for fun and for the love of our communty. We won´t change that!

What is Apophysis
Apophysis Chat Room
Chatroom Rules
Apophysis Forums
Submission Policy
Searchable Members Directory
Joining Information
Resource Links
Retired Staff and Sponsors
Weekly Theme Challenge Rules

Current Administration
Phoenix-22
cmptrwhz
NatalieKelsey
pantherwitch4982
ba8y6irl
CoRayBee






How do I install the latest beta please? When I click on it all I get is the program not an install wizard. What am I doing wrong?