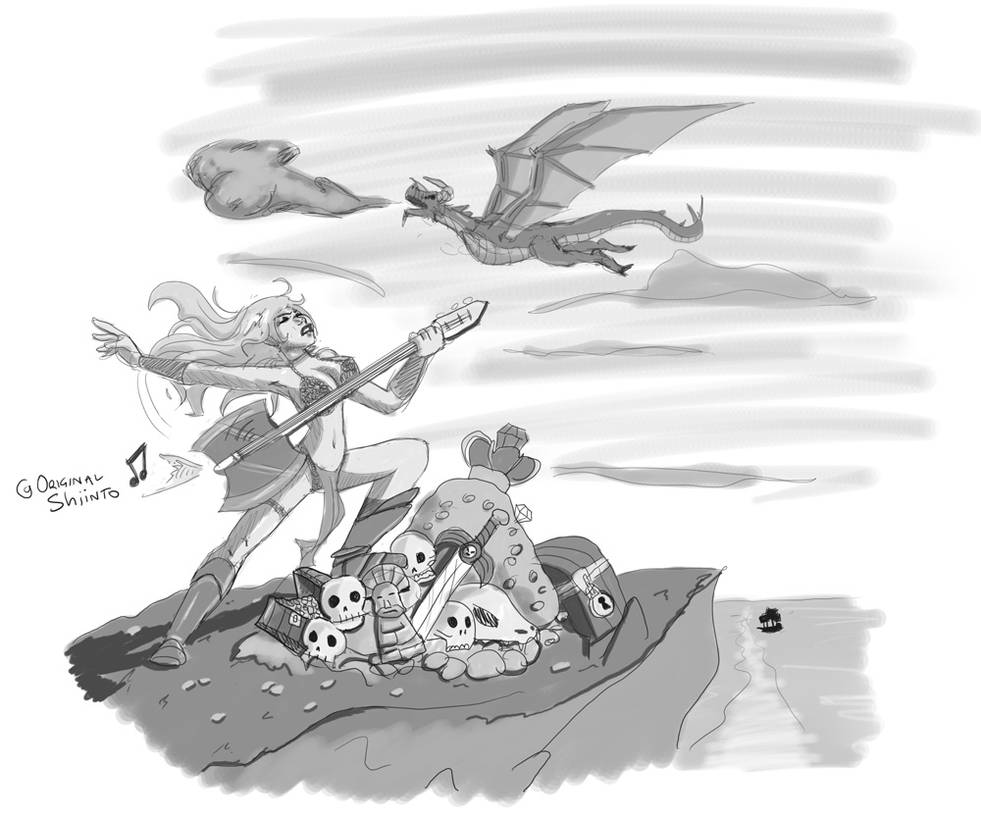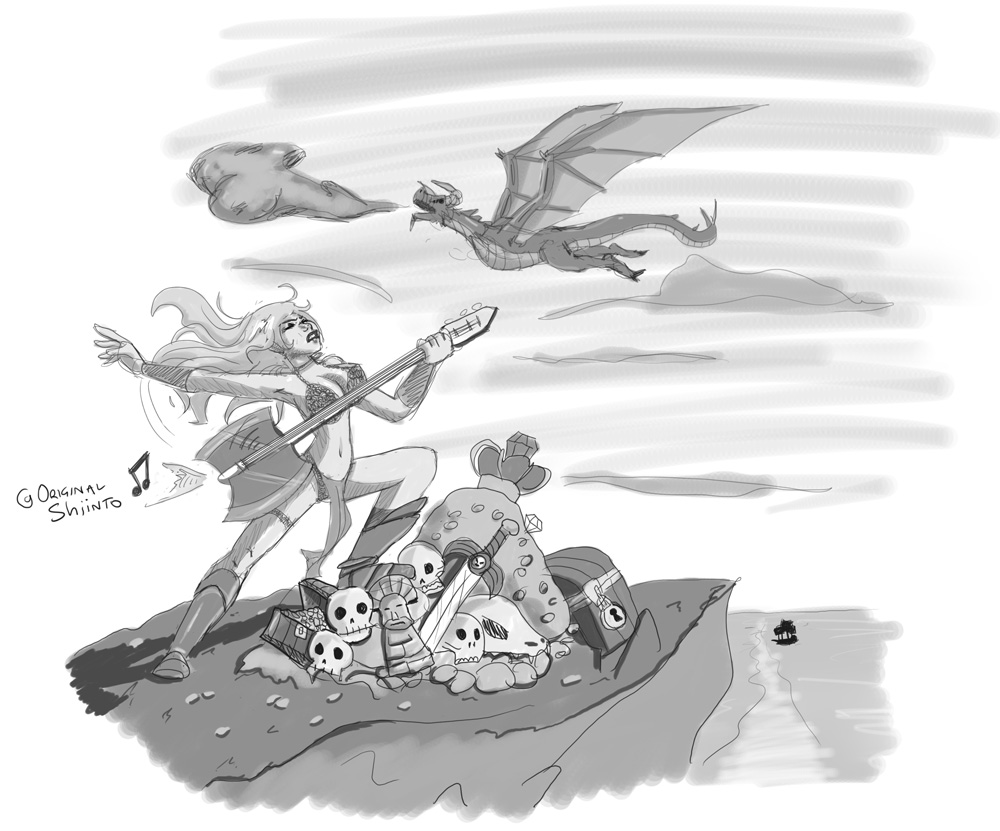 Watch
This was suggested by ~
0riginal-shiinto
, 'This' being
"
like, a babe, in a armor bikini, and she's like all rockin' out maaan. And, like, her axe is a real axe, and she's standing on a pile of like skulls and treasure and shit
".
It was then suggested by me that "
Fuck man, and there could be like, dragons and shit in the background too maaan.
"
While both sides of the conversation were had completely ironically, this was still a badass idea. Unfortunately it suffered from implementation issues, those issues being that
I
was drawing it, as this is clearly something that needed to be painted by Boris Vallejo.

painted by Boris Vallejo.
...Frazetta being indisposed

Still, this is pure awesome
Reply

That is definitely not puff the Magic Dragon.
Reply

This is the essence of my everything given visual form.
Reply

That's a wyvern isn't it?
Reply