I am so sorry for the delay! I've been having a rough past couple of weeks.
I enjoyed seeing all the entries and the effort put forth! Anyway, you guys really made this tough on me, but I decided on two entries that really impressed me!

Both of these winners can each pick a cute-ified mythical creature they would like me to create for them. Thank you to all the participants and for all the support!
Winners: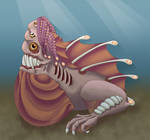 I thought the ideas behind and execution of the legend of the siren were clever and so unique! The story was well-written and kept me enthralled the entire time

Be sure to check it out!


and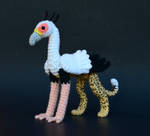 This entry was beautifully executed with a creative twist to the classic gryphon. I had never heard of a secretary bird before until now, but I must say that they are impressive looking birds! Combine that with a cheetah for something legendary



Thank you, again, for all the entries! I will definitely have to host more contests again in the future, so fear not if you didn't get a chance to participate this time!

Check out the other wonderful entries as well!