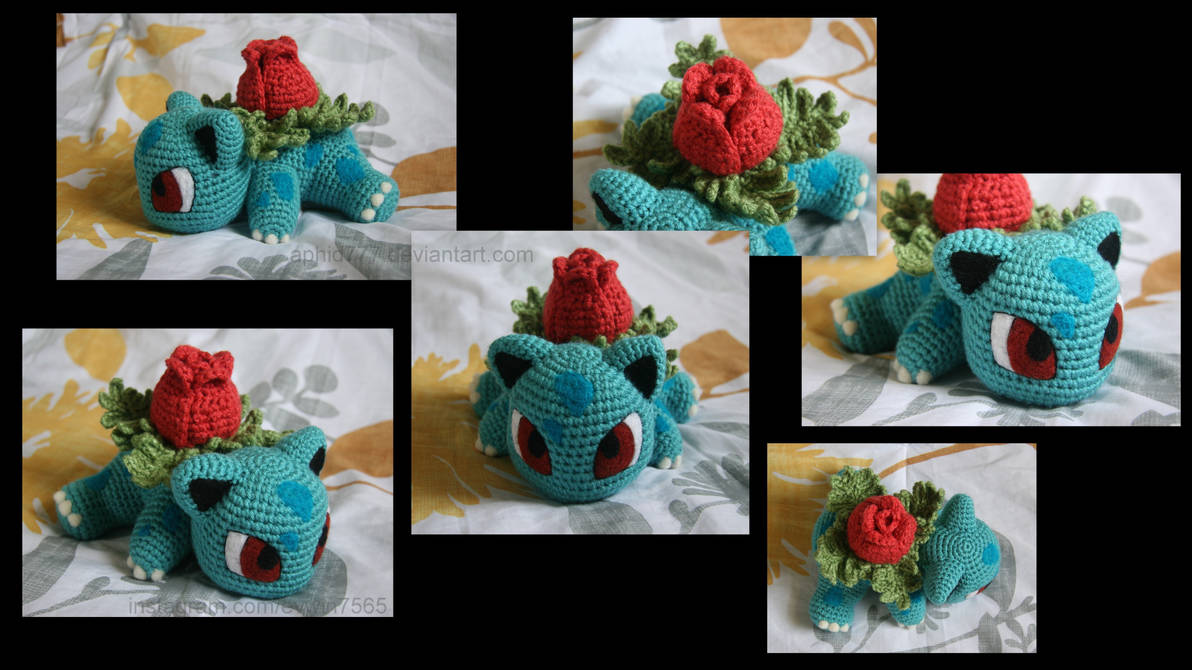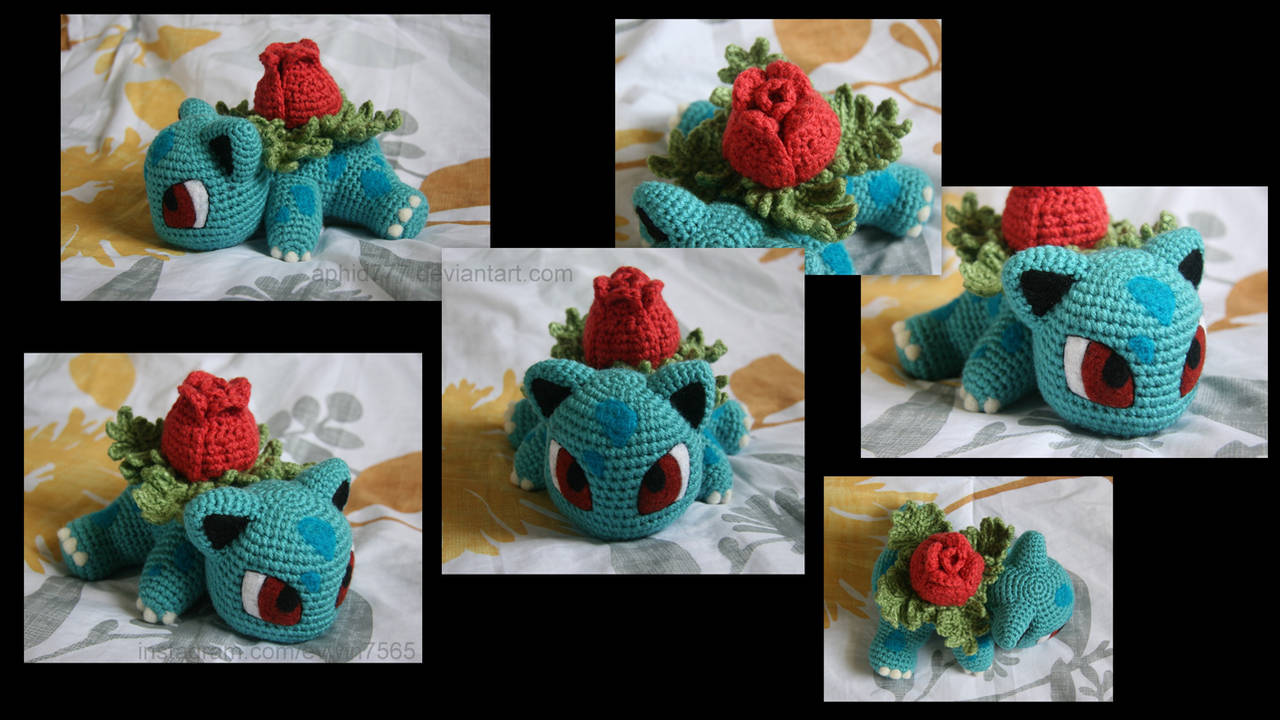 Watch
I've been having some trouble sleeping lately, so I finished this little guy over a few nights of insomnia

I was planning on continuing the Charmander line, but realized I didn't have the colors I needed out of the 192387012 rolls of yarn I do have (How is that possible? I don't even know.) -__- In other news, I've only got one more week of clinic before a whole month's break!

Planning to get mucho crocheting done during that time

I don't have a pattern for Ivysaur since the leaves and flower part were weird..... Sorry! Happy early 4th of July!
Patterns I DO have:
aphid777.deviantart.com/galler…
Instagram: instagram.com/evwin7565/
Ravelry: www.ravelry.com/people/epham75…