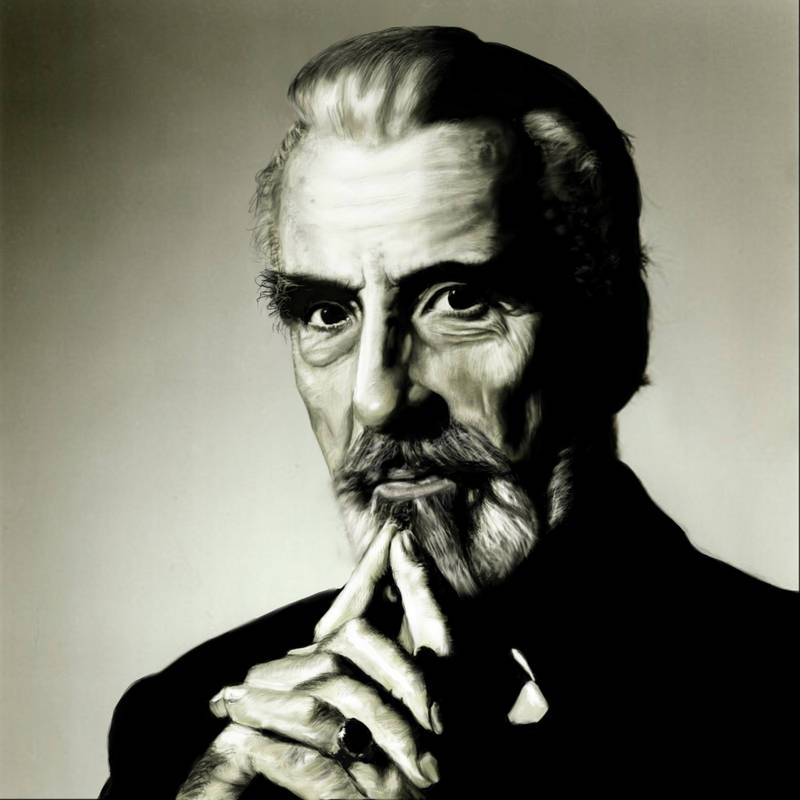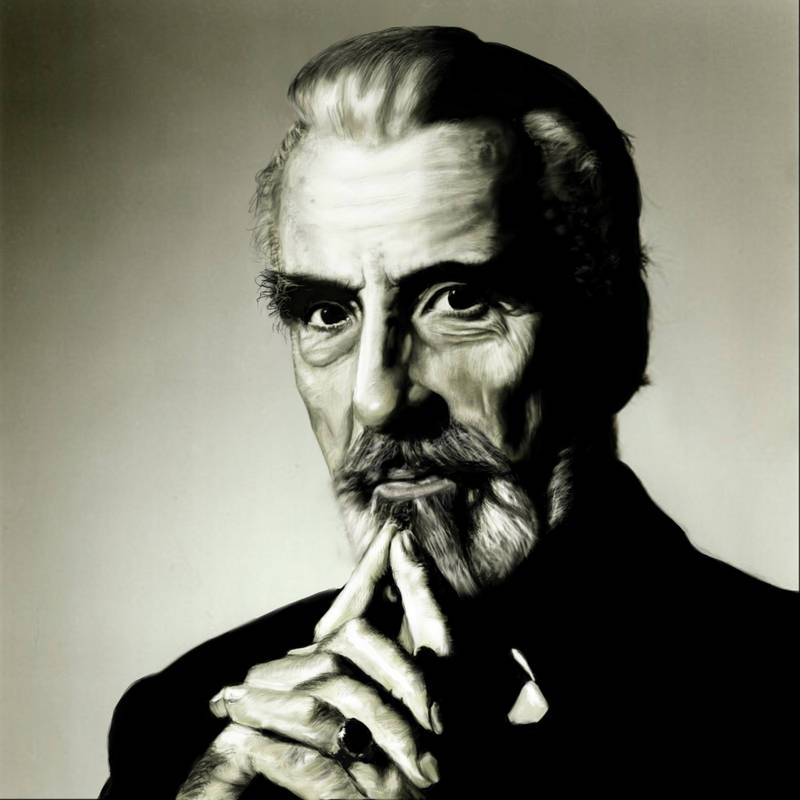 Watch
IF YOU LIKE IT

ME PLS ^^
Christopher Lee:
Christopher Lee is perhaps the only actor of his generation to have starred in so many films. Although most notable for personifying bloodsucking vampire, Dracula, on screen, he has portrayed other varied characters on screen, most of which were villains, whether it be Francisco Scaramanga in the James Bond film, The Man with the Golden Gun (1974), or Count Dooku in Star Wars: Episode II - Attack of the Clones (2002), or as the title monster in the Hammer horror picture, The Mummy (1959).
Tools of Work: Wacom A5 tablet, Gimp , ubuntu
Time spended for it: too much, 30h+
special thanks to

who supported me with motivation
older WIP of christopher lee:
WIP I
[link]
WIP II
[link]
I had gone looking at your gallery like I always do, way before I ever looked at your note. Right away this image captured me and then I saw your note and I thought ' perfect'

Firstly, I love the little tint you gave the painting, rather than making it black or white - but perhaps a more delicate tone could've really given the image an emphasis rather than colour.
I don't know what your reference picture looked like but I think it would be awesome if you gave subtle detail to his cloth and the left side of his face. Also, even in black and white portraiture I would avoid using pure black except for the very fine details.
I love the detail in his eyebrow, I would like to see the same method put into use throughout all of his facial/body hair. Remember that hair is really very messy when it comes down to it, unless you put loads of grease/gel into it and even then

So just make tiny tiny hairs going all over and it'll look natural

His eyes are very striking and so are his creases but I'd like to see his cheeks and forehead smoothed out a bit and more defined in regards to shadow/light play (I hope you see what I mean).
Other than that I really don't have that much to tell you - just keep working on it, you have a wonderful talent and the more you practcie the better you will be

The Artist thought this was FAIR
16 out of 16 deviants thought this was fair.