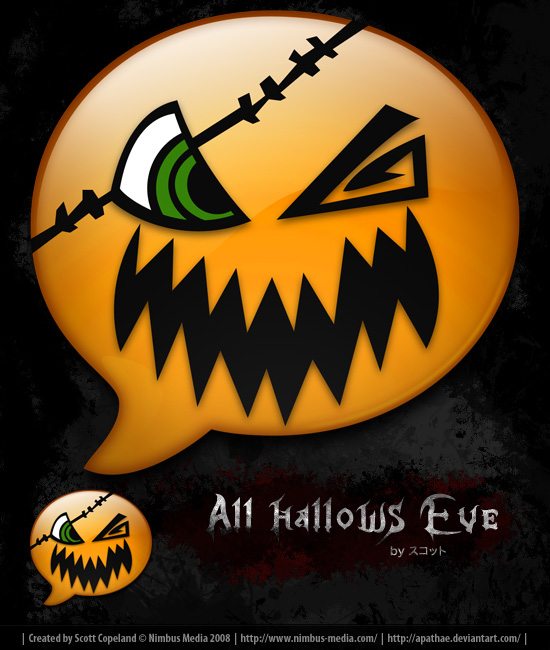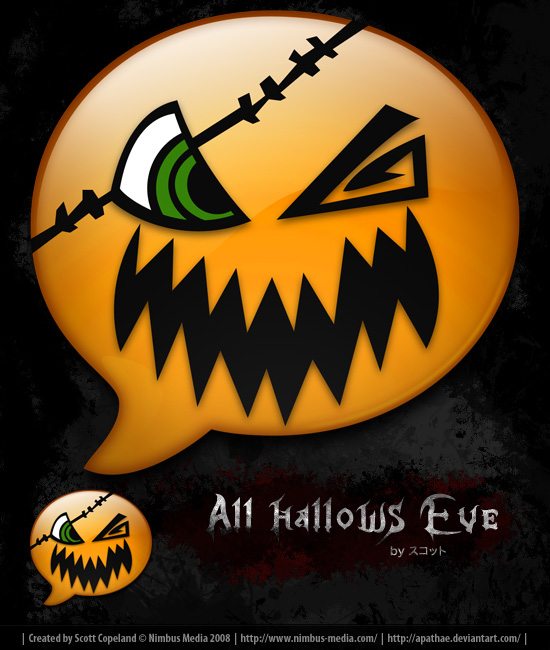 Watch
A year ago at around this time I posted a screenshot of my desktop. The shot included a modification I did of one of my ichat icons in the theme for halloween. The icon depicted the chat bubble interpretation of the mask that Sora wears during the Halloween Town portion of Kingdom Hearts.

A year later I decided to blow the dust off and fix it up so that everyone else can enjoy it too.

------

:[ Update on October 19, 2008 ]:
I reuploaded a new package of the icon as I have reworked it a little bit due to the desaturated appearance the icon had for any Mac user running the conventional 1.8 gamma on their display. To compensate for this I corrected the black shades and made the green a little more saturated. So without further ado, please enjoy the updated icon!

If you already downloaded the icon, please consider redownloading the improvement, it'll be worth your extra couple of seconds.

Thanks again.

Happy Halloween, everyone.

cool, thanks for sharing!
Reply

Like I said on MacThemes, great icon - and just in time for halloween


Reply

Reply

Very nice work. I love it.
Reply

Thank you very much for this. Cheers.
Reply

Awesome work, one of my favorite icons ever, and one of my favorites of your works.

Would you consider doing Sora's other halloween masks as masks or chat bubble icons?
Reply