✤SPECIAL FEATURE✤

open for commission as well! Do check her out! :>

I'm selling my OC too, please check them out!


All price in list is in
$ USD.

Invoice will be sent after the commissioner gives full details of their info.

AoRashi will only start her work after she
received commissioner's payment.

Commissioners will be updated with sketch through note.

AoRashi
still hold the copyright
of her work, but the original character will be credited to the respective owner.

Commissioner may use AoRashi's work for
Commercial Use but notify the artist beforehand.

No refund. Refund will only be done if the commissioner decided to cancel their order while still in sketch progress.

All price given here
doesn't include with Paypal fee.

The commissioner will be remove if there are no payment respond for 1 month.

AoRashi have the right to decline commissioner's request.

There're times the sketch will be slow due to timezone since AoRashi live in Southeast Asia.


I accept



Fan-art of anime

manga

game characters

OC characters

sexy characters

Light BL/Yuri

Animal(depends on the difficulties)


I dont do



Gore

Yaoi

Yuri

Hentai

Fury

Nudity

NSFW

Mecha

Anthro


Some infos about the artworks



The drawing
can be changed into landscape or portrait but it will have 3000 as the lowest number.

Any additional character will be charge.

Prices given are based on efforts and time given to finish the work.

Watermarked work will be uploaded in gallery while full clean work will be send via stash

Send me a note if you have trouble on understanding the rules and the prices given. (I'll answer ya~ ;D)
✤Slots available✤
1.


done

2. King Brandi(FB)
3.

4.
5.
✤Waiting List✤
1.

2.

3.

7.
8.
9.
10.
✤✤Bust Up 20$ per chara

No bg(custom bg can be made if the commissioner asked and there'll be extra charge for it)
The duplicate bg was only for display to make, commissioner will get full reso+clean bg

✤✤Halfbody(Waist up) 25$ per chara

Background: 10$

Background: 15$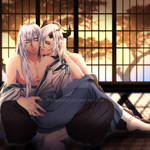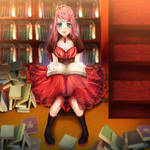 ✤✤Fullbody 35$ per chara
Background: 20$








✤How to request a commission✤
Please read this important info; Only note me once you're ready to request me a commission and I will send you the invoice soon I received the full details. You may note me with the tittle of "ART COMMISSION" and fill in the form:
- Name (Paypal name)
- Paypal e-mail (your registered paypal email)
- Commission type(chibi/fullbody etc)
- Background/no background
- Picture references
- Additional info (poses, expression, etc)
If you have any questions, do not hesitate note me or in comment section.