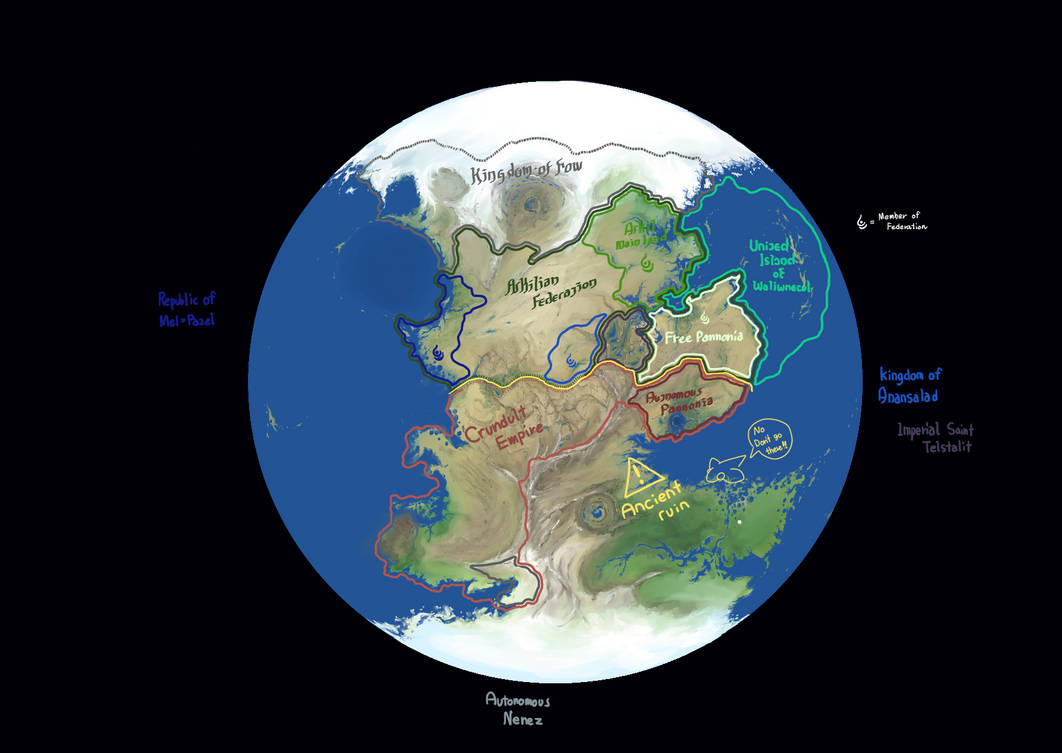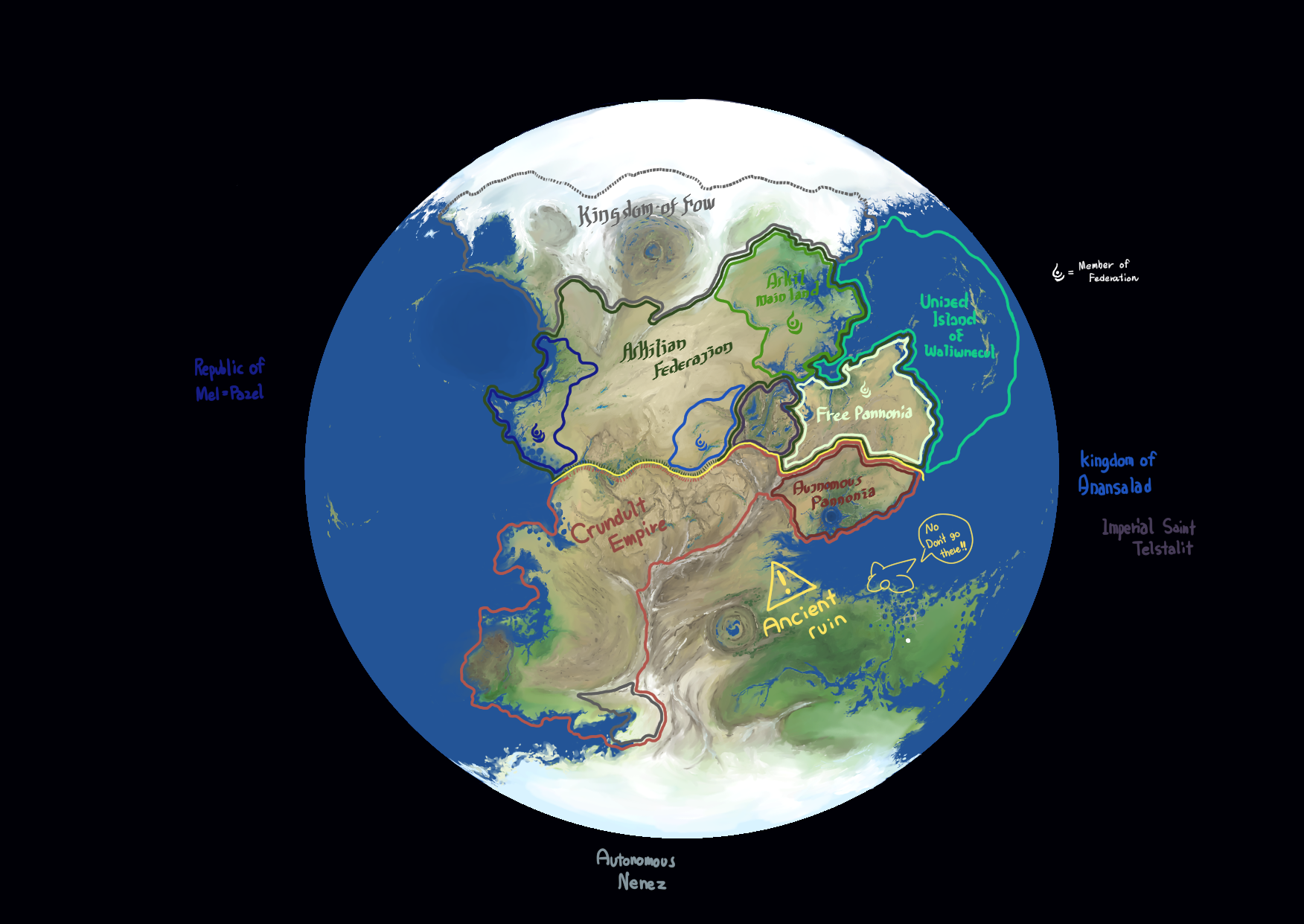 Watch
I am sorry for not being upload this.
All of pictures are uploaded to both of Deviantanrt and japan but except this map.
This map will be important to understand the world.
*Official page is in Japanese only so I just picked up minimum info

Here is simple but important points
-They are not sure this world is a planet, but they think it may be true
-Other side of Parle is still undiscovered
-This is because aerial ships with ancient engine losts anti-gravity power if they go far from continent
-Only United island have technology of building ships can float on ocean

-Diplomatic note
-Empire VS Anti-Empire powers(Usually Federation members). Fighting for over90 years and Arkilian military meal is shit.
-Kingdom of Fow VS United Islands. Not a total war, but they sent planes to border to investigate each power.
-Saint Telstalit keep neutral and no one wants to invade it. No one can return once he or she entered the forest of Telstalit....
-Ancient ruin area has the best habitable environment, but there is controlled by ancient weapons.