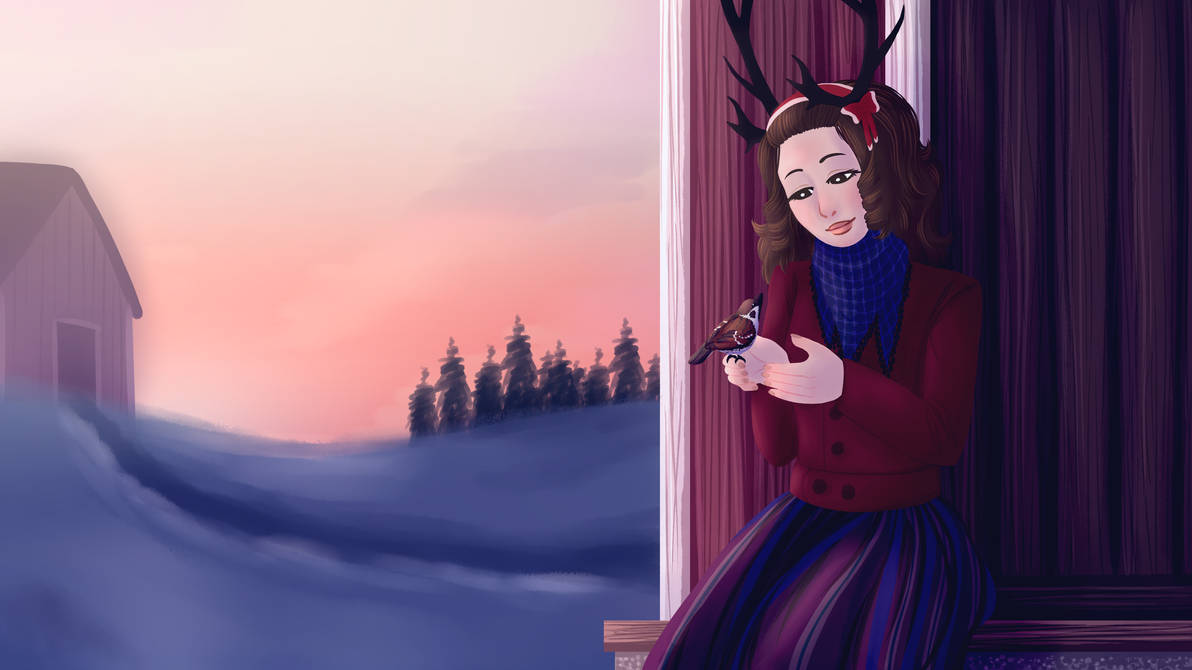 Watch
Oh wow look at this, me? Uploading art? It's more likely than you think!!
Anyway, happy holidays everyone! I made a cover of a Finnish Christmas song called Varpunen jouluaamuna (A Sparrow on Christmas Morning) with my UTAU Sarumi, and this picture is for the video.
Here's links to the thing on the places where I've published it!
YouTube:
youtu.be/PmboERyBLRg
Soundcloud:
soundcloud.com/ameku/sarumi-va…

She looks like a very sweet lady.
Reply

Yessssssssssss more Sarumi<3<3<3
I know I've said it already but I still think it's such an awesome design that you gave her antlers<3
I like this piece very much, especially her hair, clothing and the colour scheme of the background; it's so peaceful and calm and gives a fuzzy, heartwarming feeling hngng
Reply

Really beautiful pic, I like the colours and the mood. And that song is nice, I've always liked it even if it's not my favorite. For some reason I love Tonttu over all other Christmas songs.

Happy Holidays to you, too!
Reply

Tonttu is a very good Christmas song too!
Thank you so much though


I hope you have peaceful holidays!
Reply