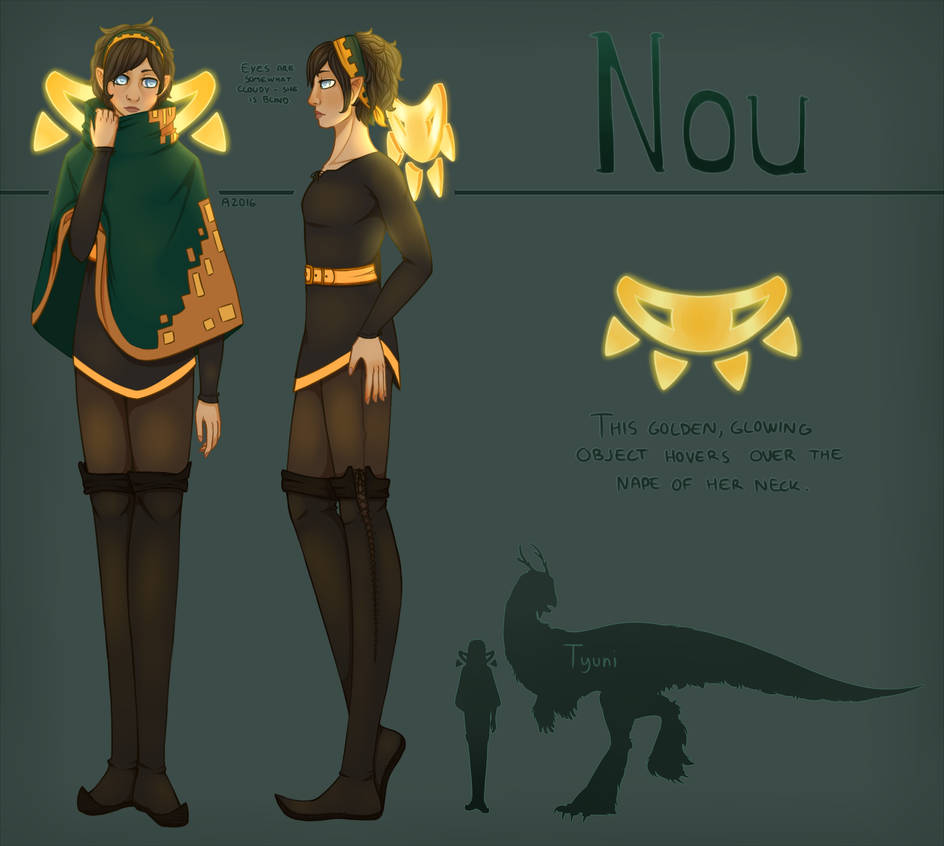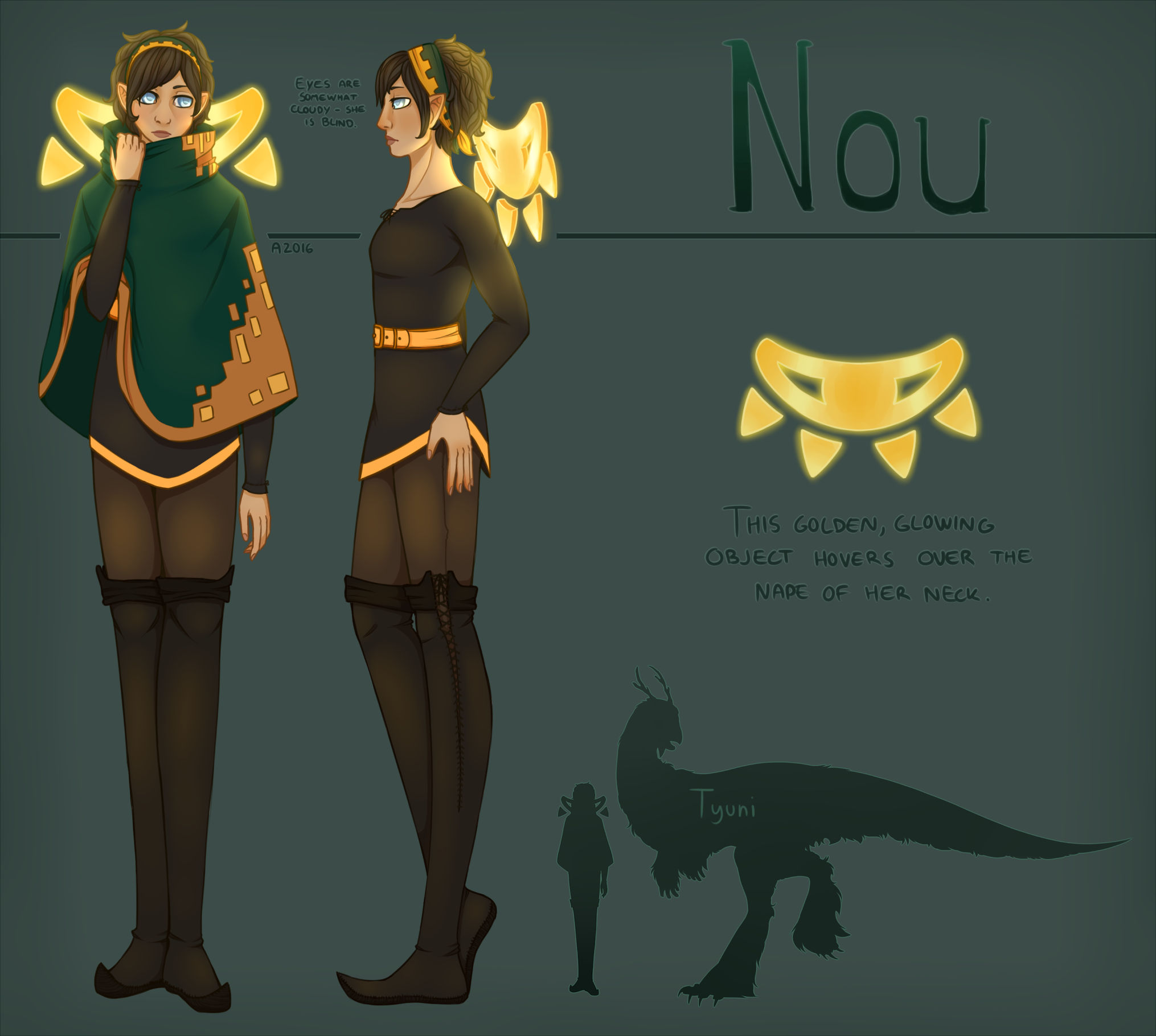 Watch

Well it took me a while but I finally designed a handler for Tyuni! So here's Nou!
She's in her late twenties and is about 5' 6'' / 170 centimetres tall. She is blind, but seems to have a pretty good understanding of her surroundings at all times - that perhaps has something to do with the odd, golden thing hovering behind her - and Tyuni helps her with most of the things that she has difficulties doing. It's clear that there is a strong bond and a lot of trust between the two.
Nou is rather calm and collected, and doesn't seem fazed by the hardships that life throws at her. She might seem unemotive around new acquaintances because she tends to build up walls, but she isn't exactly boisterous around old friends either.
Despite her disability, she seeks an active life filled with adventure.