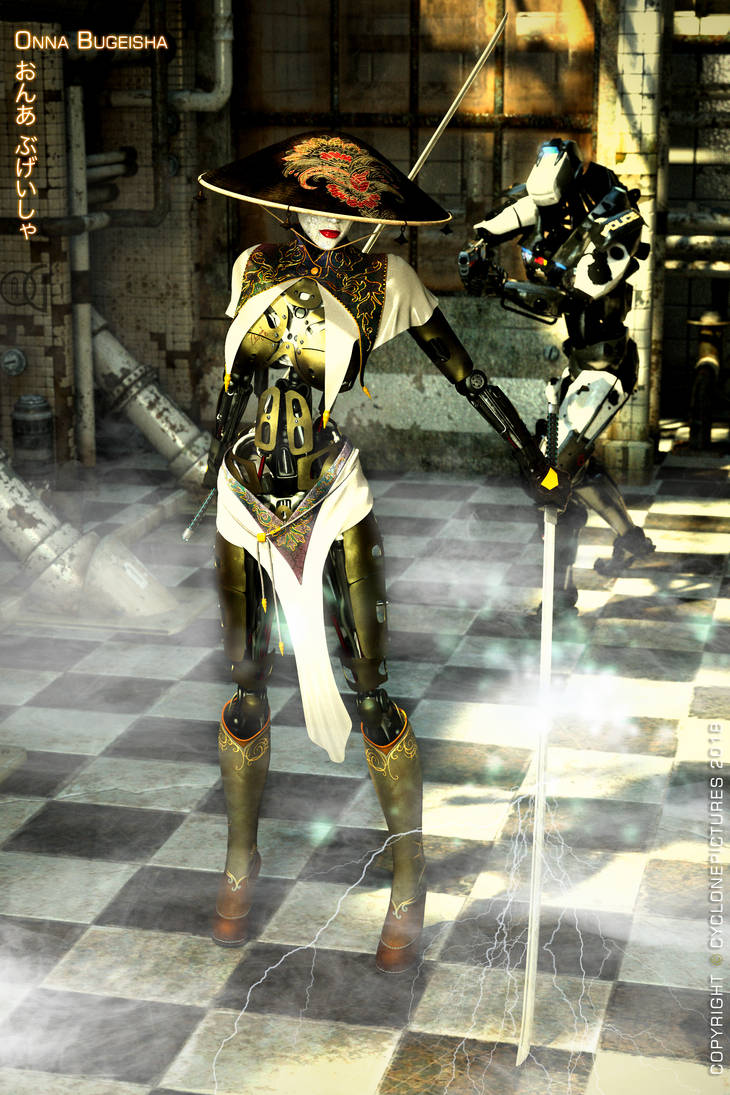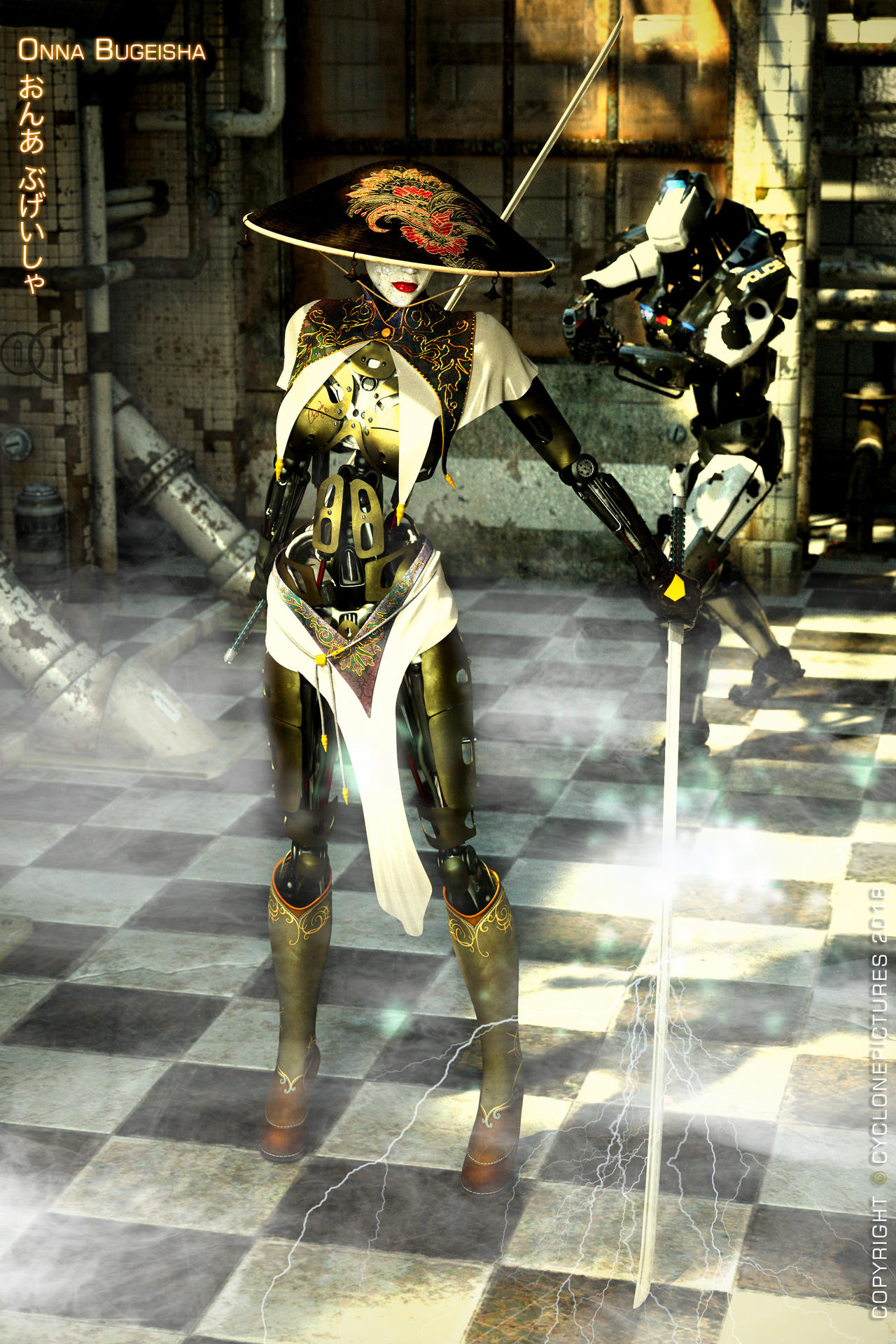 Watch
Onna Bugeisha... means female warrior. I just wanted to make her a robot. So a Robotto Onna Bugeisha!
In a time where humanity has forsaken historical roots... it has fallen to a robot to continue with traditions.

(She is quite old now... you can see it in her face plate that has now begun to crack and crumble.)

This was entered in the last min... as I have been extremely busy.
HOPE YOU GUYS LIKE IT!

Done in Daz Studio 4 - Iray Render and postworked in PS.
Some 'oldies but goodies' items were used... Stonemason, Alfaseed - Aeonsoul, Dzfire, Ron/Diviney....