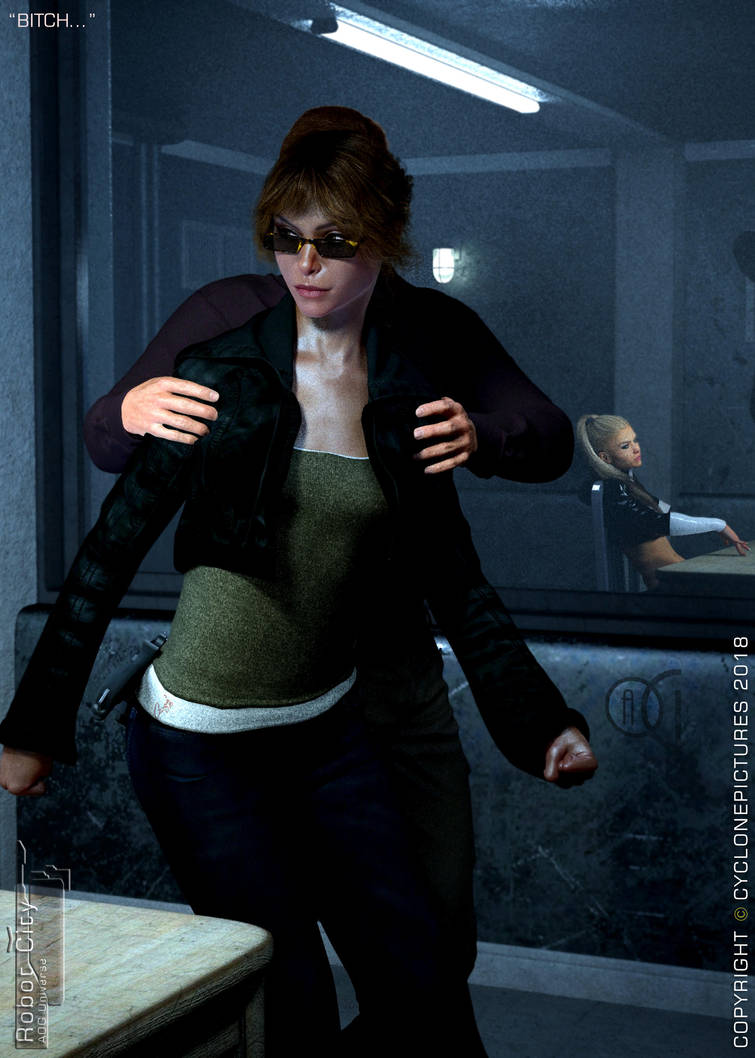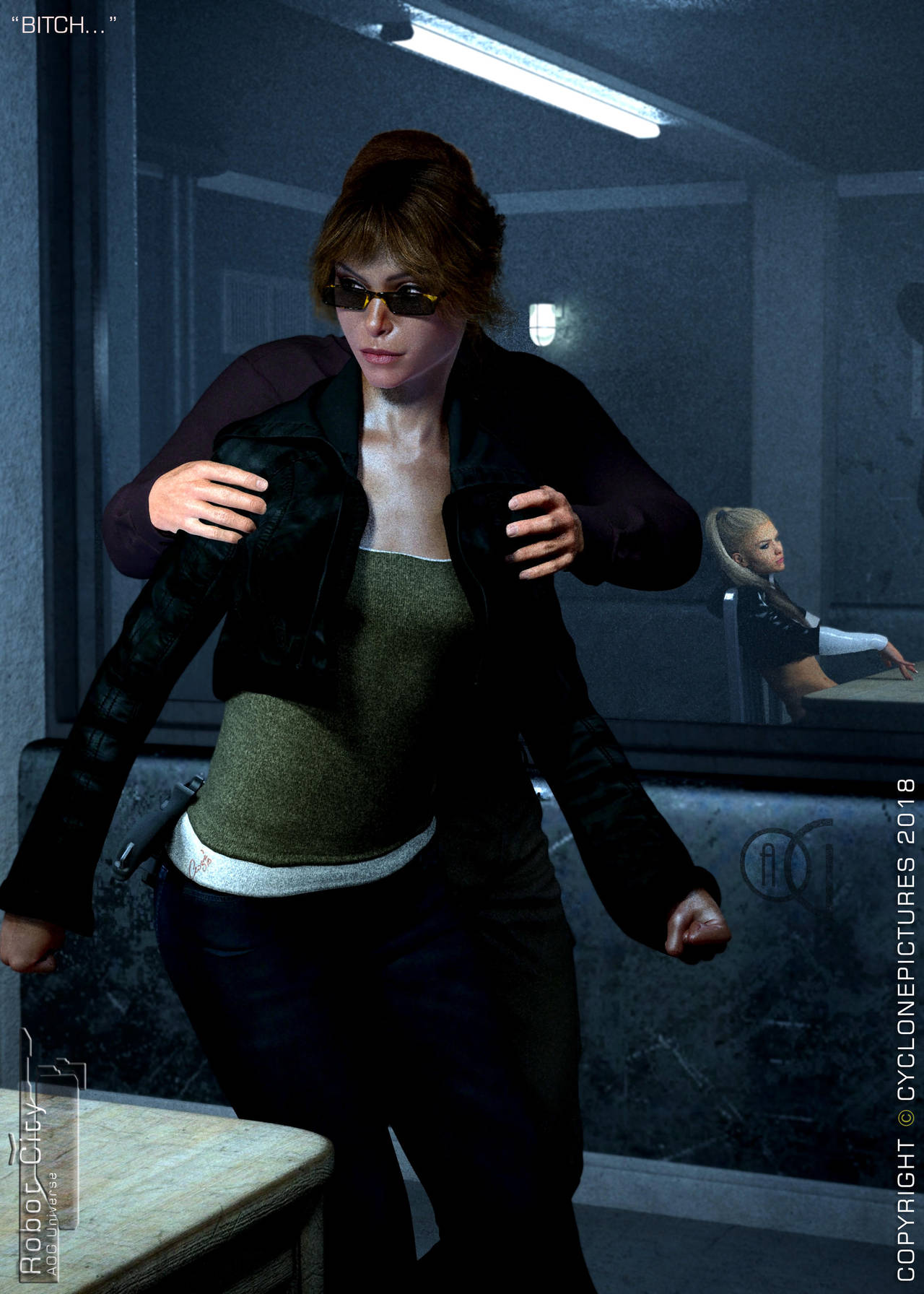 Watch
A parting thought in Chapter 7 as Lazio vacates the interrogation room. Nolan is helping her depart quickly before she does anything more than necessary.
She was cast in Daz Studio 4.10 Pro and Lit for Iray exposure and Post-work was done in PS.
Here are the other set of pictures you could look out for...
and