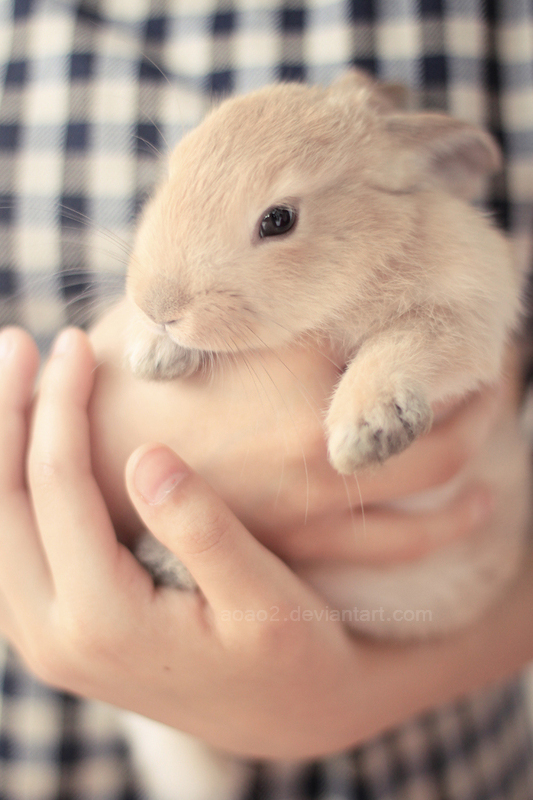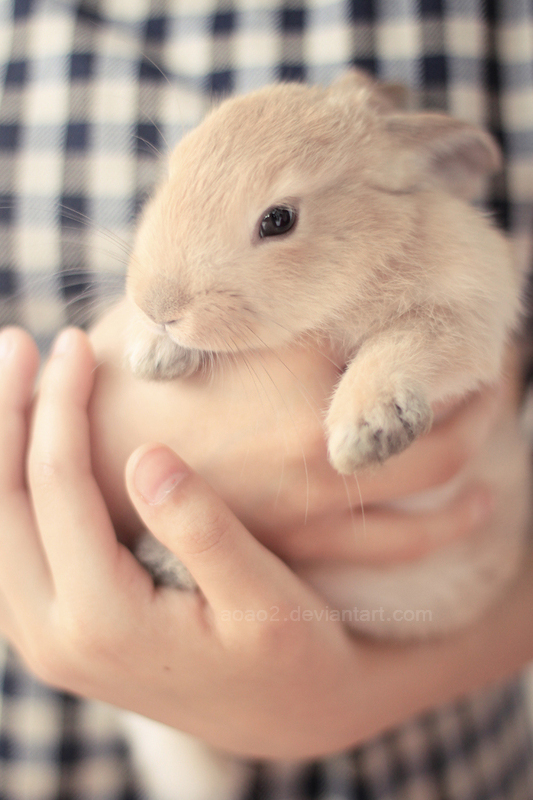 Watch
My sweet Cinnamon

Photo is edited by *
lieveheersbeestje

Camera: Canon 500D
Lens: Canon 50mm F1.4


Follow me on twitter
[link]

If you like my work please "like" my facebook page
[link]


Wow! Once again, you have created another inspiring photo. Unlike many photographers out there, you have a variety of different genres and styles you photograph, the perfect "Jack of All Trades".

I love the texture you managed to capture of the bunny's fur. Everything about the bunny seems soft and cute, and using the shirt as a "background" helps the bunny stand out again.

But, I feel the most attracting part of the photo is the fluffy, cute-ish feeling in invokes inside of you. The technique you used to achieve this feeling is superb, but sometimes it isn't the actual picture that is the most vital, rather it is the psychological effect it has on one's mind.
The Artist thought this was FAIR
5 out of 6 deviants thought this was fair.
My first impression was, "awwww" I'm a bunny lover. mine and my Finance's mascot is a bunny

.
Anyways...
The lighting is absolutly perfect. Not to bright or over exposed in any areas. Your blacks are beautiful and what I love the most is how you have made the rabbits eye the focal point of the image. The black of it's eyes go well with the black/darkblue on your shirt which brings the eye out very well. Every inch of bluriness is great. It's not over used and it is not under used either. I'm loving how well the whiskers pop out. Great job, Essa

Must come from your 4 years of practice

I envy, I have passion for photography as well

The Artist thought this was FAIR
26 out of 31 deviants thought this was fair.