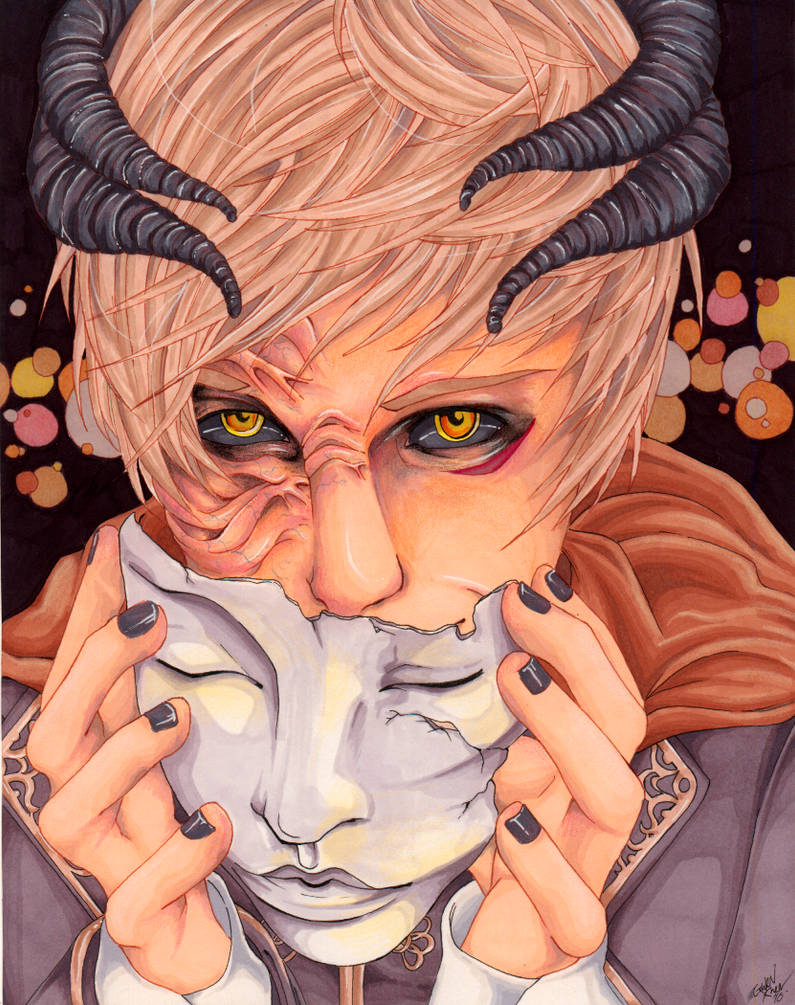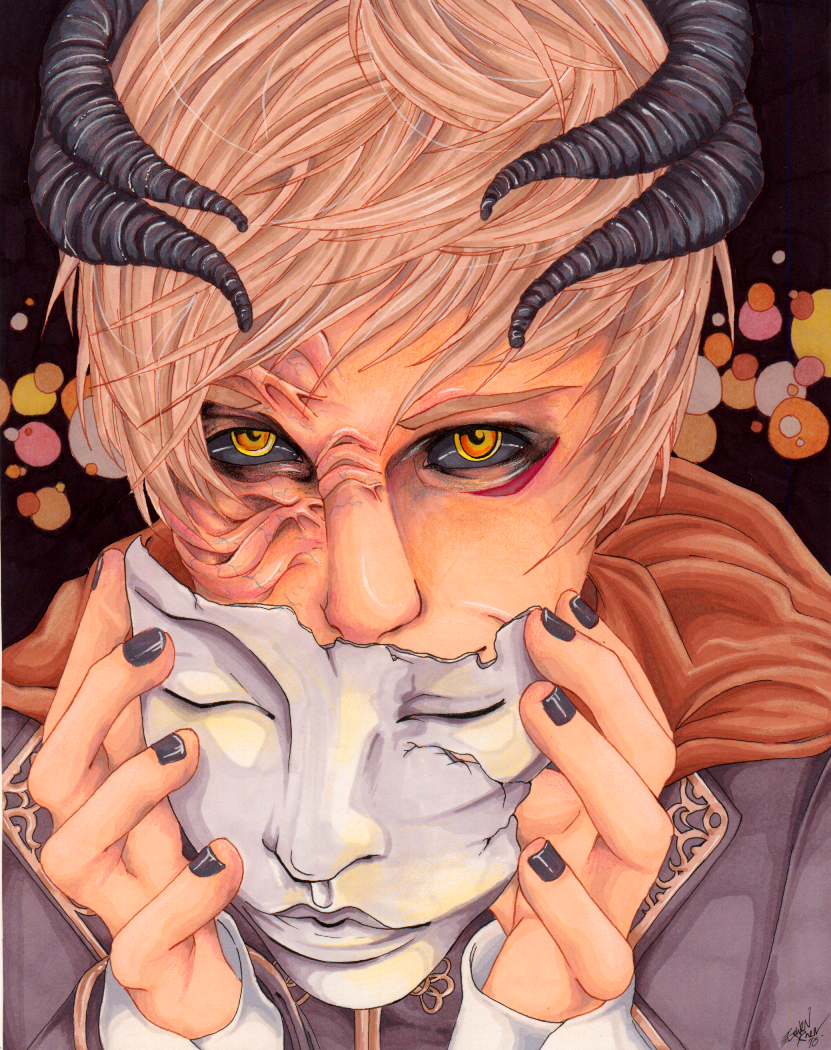 Watch
"You thought I was some beautiful suitor? A pretty prince to which would grant your deepest and darkest wishes? Well my dear I am far from. Look on my face, look and know that this is the cruelty of man." ---Casper
This is casper, my darling boy and one of my favorites in the world to draw.
This was done with prismacolor markers, pencils, and white gel pen.
casper is copyright of Anzabelle, me, not yours
stock used:
[link]
and editorial note:
Look because this really irritates me Casper is MINE. I dreamt of him, he's my baby. Hell he represents part of my own psyche, if you used the same stock I did please, I dont need to hear that I "stole" this from you. We used the same stock. Get over it. I will happily explain to the ones who comment individually where this character came from, but please I did not steal this so quit your whinning and get back to the drawing board like I did for weeks trying to recount the exact look of the man from my dreams. Thank you.