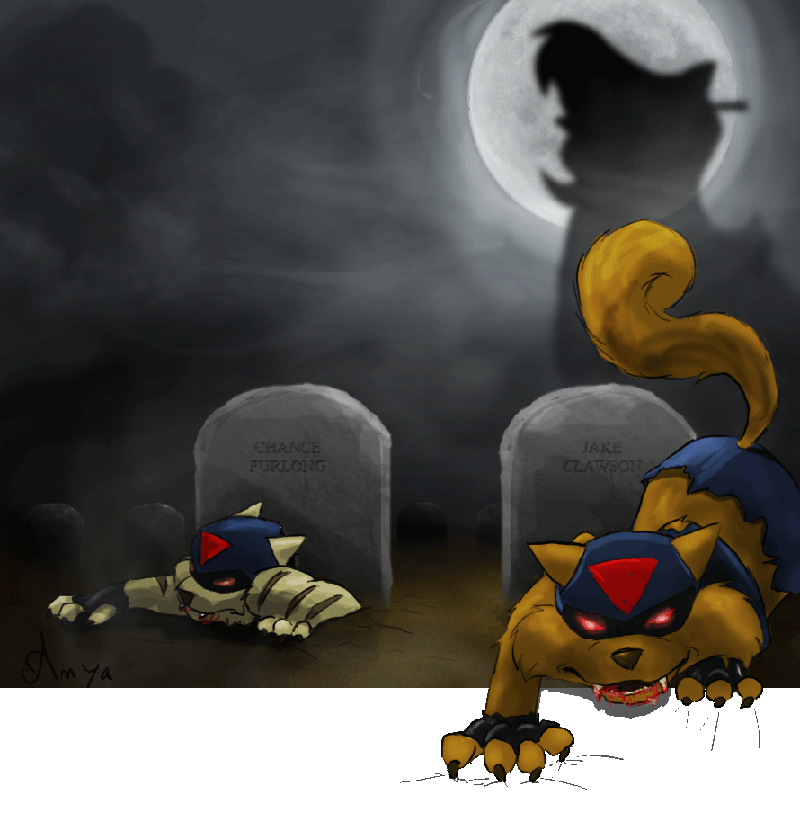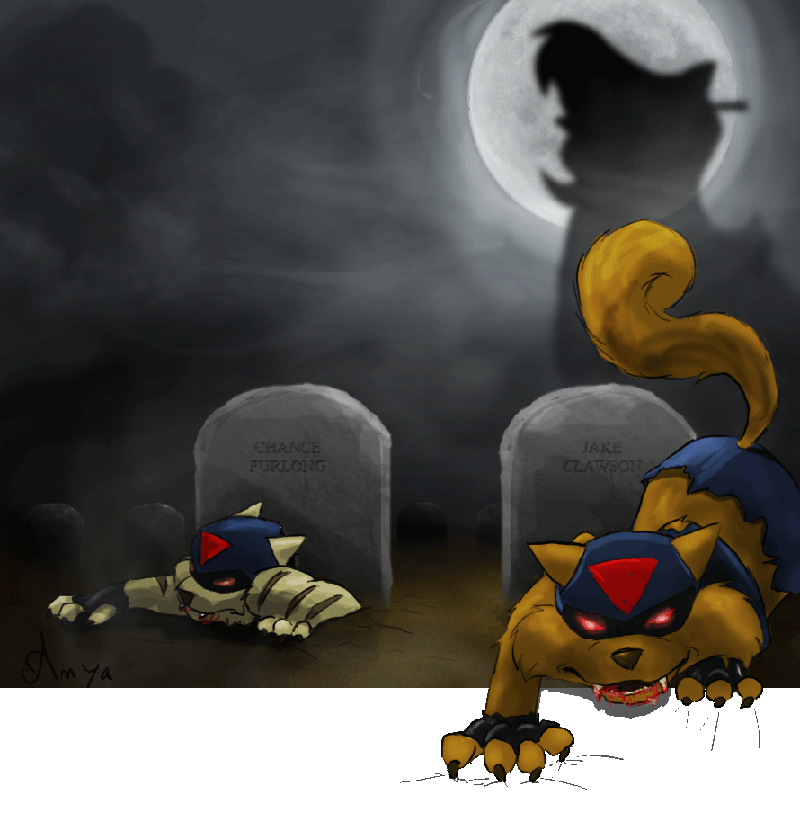 Watch
#
alwaysmotivated
submission - Official - Unthemed
for the

contest "Horror"
Jake Clawson and Chance Furlong, back from the dead ! (the Swat Kats can't die !

)
Callie was supposed to be there, because she's the one who brang them back to
life
but I couldn't figure out how to place her exactly and I guess I like the pic this way

EDIT : Callie's shadow has been added in front of the Moon. Thanks to *
NuriZahra
for the idea !

Swat Kats (c) Hanna Barbera