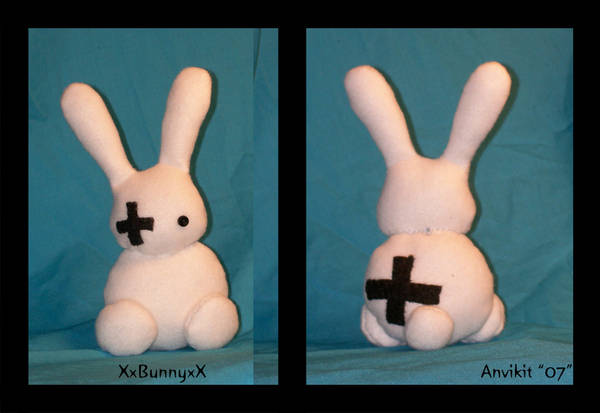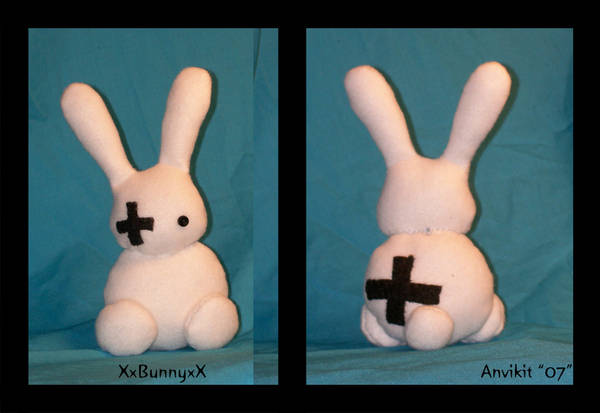 This little guy is inspired by the wonderful little sculpy clay creations done by
lots of new things with this one.. simplier design with ears patterned in. All seems on the inside!! as opposed to my usual whip stitch(??) technique.
kind of a little guy I think I'd estimate him at maybe 5in. tall
This guy took maybe 2-3 hours from pattern to dones! Still learning lots of new things! I love it!
the x on the back turned into a +, guess I didn't rotate the body enough when sewing this together, but he's still cute

the white fleece is just normal fleece, it has a much flatter nap compared to the normal anti-pill stuff which is more fluffy that I normally use(that apparently doesn't come in white) buttons, & a light blue thread used because I didn't have any white but doesn't matter much since most of the seems are on the inside


Reply

Very good work I would love to have one of these by my side.
Reply

!!!!!!!!!

Reply

This inspires me to start creating stuff with fabrics again. Supercute!
Reply

lovely thing!!

Reply

Omg, that is SO adorable!!!
Reply