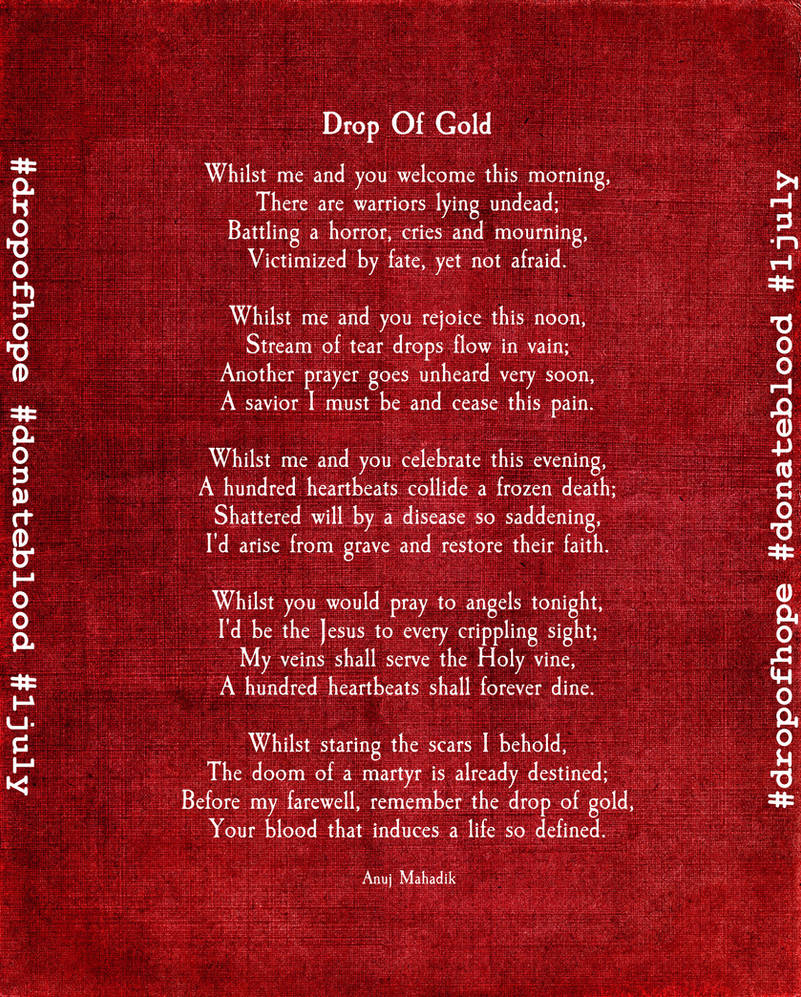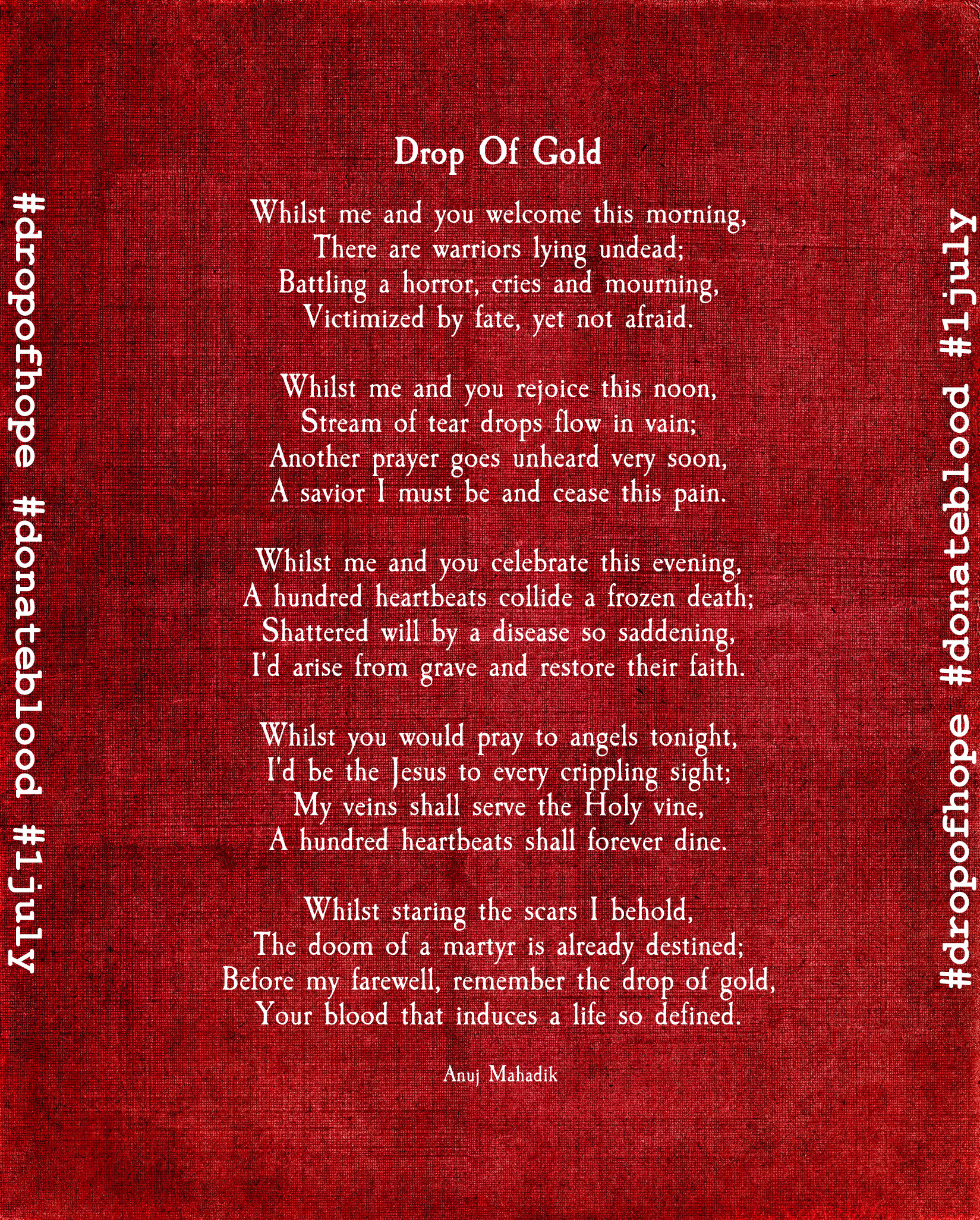 To all my hometown peeps, repost this freshly baked poetry with the tags
#DropOfHope #DonateBlood #1July


My folks at Rotaract Club of Ambarnath - Official have orgazined an awesome Blood Donation Camp tomorrow. It's massive, as this initiative is happening in almost every town and city across Mumbai.
So don't just show up your ugly face at the Rotary Club alone, okay? Tag along your girlfriend(s) too. That's cus your girl is supposed to be taken to many other important places other than the usual plushy restaurants. Besides, you would never get a chance better than this to test her for commitment. I believe har ladki apne pyaar ke liye thoda khoon toh bahaa hi sakti hain!
We're perfectly fine with you showing up multiple times with different girls. Lately, even boys too. That's what Abhi Varrier and Mehul Shah approved of.
In case if you're a punk or a metal head, esp. a Bloodbath fan (haha sorry), I feel you should consider this a necessary and important event

Time: 9am to 1pm
Track the event page at bit.ly/DropOfHope