Rules of this trial

You only need to complete ONE of the steps below to complete this trial!
Completing them all is now OPTIONAL.
The trial has to be finished before your Perfaunt can start any of the other trials!

You need to own an official Perfaunt before you can do this trial!
Art has to be full body/colored with a background that has depth
If you choose to write: each step must be posted as literature to DA and be at least 700 words in length. You can also choose to combine the steps into one submission, as long as the requirements for each step are fulfilled in your story. The total word count would need to be a minimum of 700 times the number of steps.
Title your entries with the name of the steps
Companions may be mandatory, so read carefully!
When completing this activity your Griffolk must be in Griffolk, Companion, or Human Form - if you have shapeshifter forms. You must have the form unlocked to use it in Activities.
Add your entries to
this folder
When you are done, link all three artworks in a reply to the
Global ACTIVITIES APPROVALS
Rewards: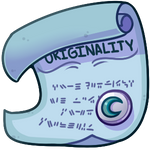 Choice of one of the following:


OR

---

All Perfaunt youngsters (called pearls) look like their grown versions, except without hair. For this trial, the first two steps must be drawn in the pearl form.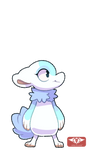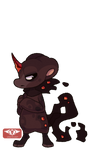 Shown above is a common pearl and crystal type pearl


Step 1 - Assist the Princess

Art: There comes a time in every young Perfaunt's life that they must set out to pay back Princess Fauntina for the gift of life that she has given them. As a young, bald pearl, you must travel to the large sink hole just outside the beach's limits where the corrupted eather lies. Some corrupted eather can be found surrounding the hole, but most of it is found in the bottom. Eather, when corrupted, can take on a dark and crystallized appearance. Draw your Perfaunt gathering the eather. Do they have trouble swimming so deep, or do they try to find an easy way to assist their Princess? Do they grab as much as they can, or just a handful?


Step 2 - Purification

Art: You must bring what you've collected to the Princess. She is actively purifying all the eather in Capria, and using it to bring life back to her species. With each piece of eather that she purifies and collects, Capria is one step closer to being the home it once was. Draw your perfaunt delivering the corrupted eather to Princess Fauntina. Is she satisfied with the amount brought? You must include Fauntina in the image.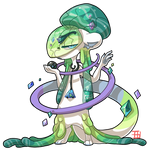 Step 3 - Fountain of Destiny

Art: After the Princess finishes purifying the eather, she leads you deep into a jungle courtyard in the middle of which sits the Fountain of Destiny. It's a natural fountain, where pure eather flows and ebbs over a rock and shell centerpiece. She leads you to a sitting place next to the fountain and directs you to peer inside, hinting that the fountain will show you something important about yourself. During this interaction with the fountain, the eather with bond to you. As it flows through you, it pours out the top of your head, becoming your "hair." The fountain will show each Perfaunt something different; something around which they base their identity from then on. Draw your Perfaunt looking into the fountain and what they see.