This is Bisque. She is in charge of this trial!

You only need to complete ONE of the steps below to complete this trial!
Completing them all is now OPTIONAL.

You need to own an official Griffolk before you can do this trial

Your Griffolk must complete the Fishing Trial before you can do this trial
Art has to be fullbody/colored with a background that has depth
If you choose to write: each step must be posted as literature to DA and be at least 700 words in length. You can also choose to combine the steps into one submission, as long as the requirements for each step are fulfilled in your story. The total word count would need to be a minimum of 700 times the number of steps.
Read each step carefully as some may require you to draw additional characters
Title your entries with the name of the steps
When completing this activity your Griffolk must be in Griffolk, Companion, or Human Form - if you have shapeshifter forms. You must have the form unlocked to use it in Activities.
Add your entries to
this folder
.
When you are done, link all five artworks in a comment in the
Global ACTIVITIES APPROVALS
Reward: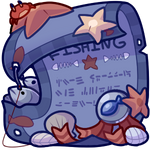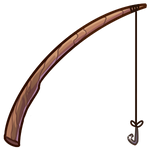 OR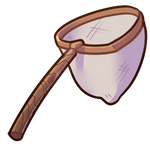 ---
1. Choose Your Path
Art:
Now that they have a little fishing experience under their belt, your Griffolk can choose between two methods to further their fishing career.
Draw your Griffolk purchasing their first set of fishing tools from Bisque (Bisque must be included in this step). Indicate whether they will pursue pole and rod fishing or net fishing. You must draw your Griffolk with their tools in each step of this trial. This choice will affect the rest of your artwork, so choose wisely!
2. Good JuJu
Art:
Everyone knows you catch more fish if you follow specific habits each time you fish!
Draw your Griffolk showing off their special good luck habits!
3. The Big One
Art:
Your Griffolk has heard rumors of a legendary catch, and they are making it their mission to reel it in or snare it with their net! But how will they find it?
Draw your Griffolk on the hunt for the rumored location of The Big One.
4. Wait for It....
Art:
The Big One is crafty! It seems to know your Griffolk is after it, and it's putting up a fight!
Depict your Griffolk in the midst of their epic battle with The Big One!
5. Legendary Catch!
Art:
Your Griffolk has succeeded in catching The Big One, and has proven themselves a capable fisher indeed! But, now what?
Does your Griffolk feel respect for this humongous creature, and release it back into the water? Or do they take it home an fry it up for dinner?