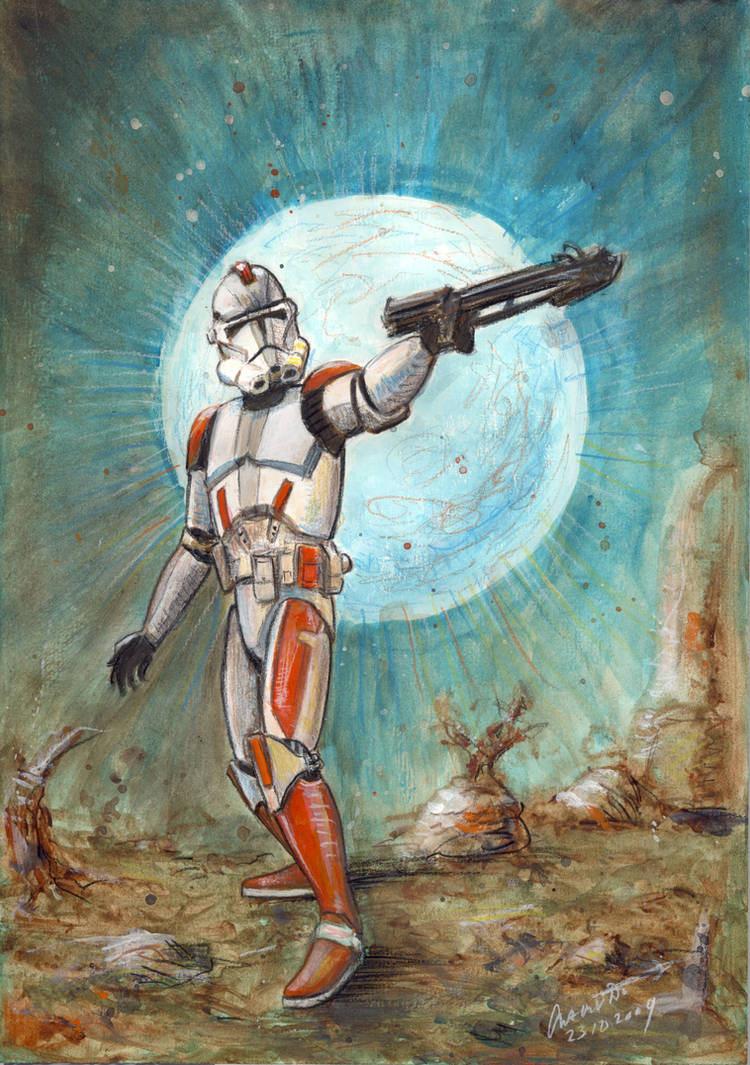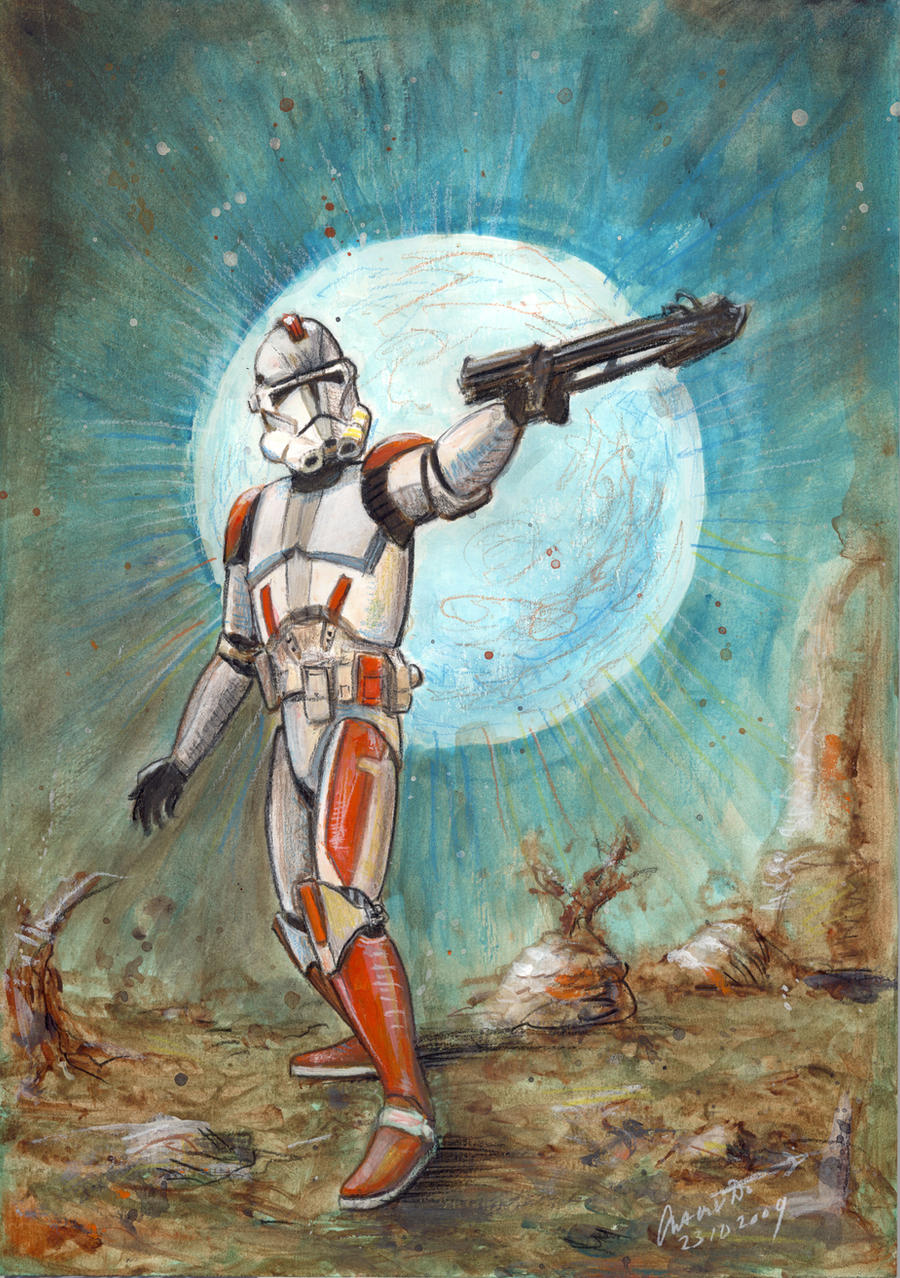 Another Star Wars painting I made. The reference I used for this was a photo I took of a scale model I saw on FACTS (a convention held in Gent in Belgium, last October).
At the moment I took the photo there was nobody at the stand, so I don't know who made the model. All I got is a post card with a reference to this web site:
[link]
If somebody knows who made the model, please contact me, because I really would like to give the model maker my compliments and sent him a print of this piece.
About the piece itself: my main technical reference for this one is Terese Nielsen
[link]
. She has some great works, also from Star Wars.
From Terese I lent the idea of adding a blurry background and a big circle in the back, to support focusing on the characters face. The problem I faced is that her Star Wars pieces have a more centered composition, and this piece was not. That is the reason why my circle is bigger then hers.
This piece was made using acrylics on Canson paper. And at the end I added some Prisma color pencils. The style I applied then is pretty Matt Busch like. So I guess this piece is a bit of a mixture between Terese's and Matt's style!
Thanks for watching, I hope you like it and take care!
Size: 21 x 30 cm
Media: Acrylics and colored pencil
Btw, this piece is not for sale, even if your name is George Lucas!

, but you can request a print, by sending me a note!