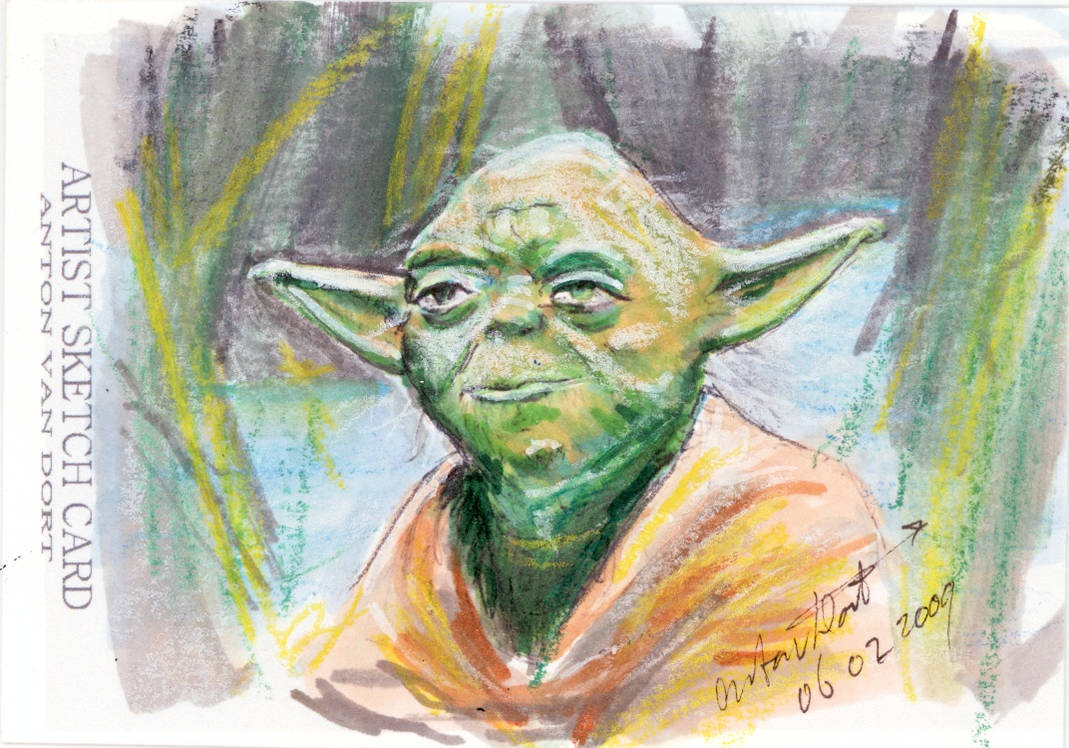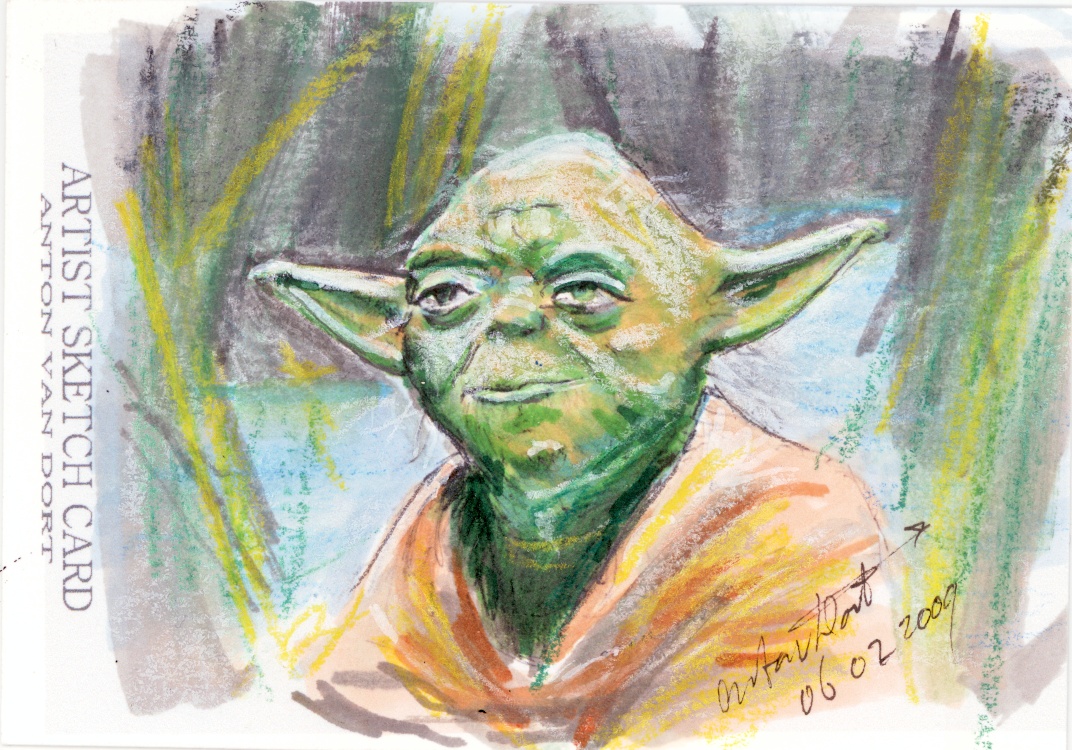 This little piece is a sketch card, on Canson illustration paper, size 2,5 x 3,5 inch. The source file is a pencil drawing I created. I printed it on Canson paper an colored it by hand with markers en Prismacolor pencils.

I can create one for you too! We can trade an original one for one created by you
(if I like your piece of course!)

But you can also buy one for $10. This is including shipping and I will re-create an original one and sign it for you! Just send me a note!

Haha thats cool man, good job. You should get a photo with it in your hand just to better show the size of it.
Reply

Hey GoodOlScotty! Thanks for the nice feedback. You know what? Just send me a note with your adress and I will sent you a free copy of it!
Reply