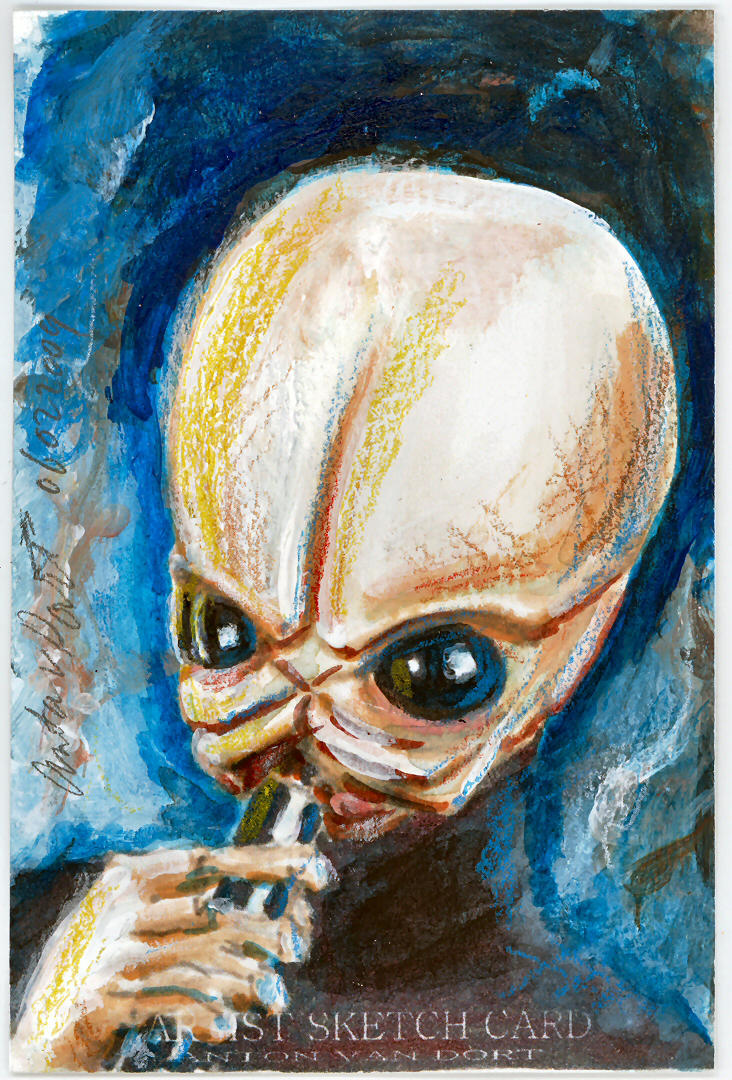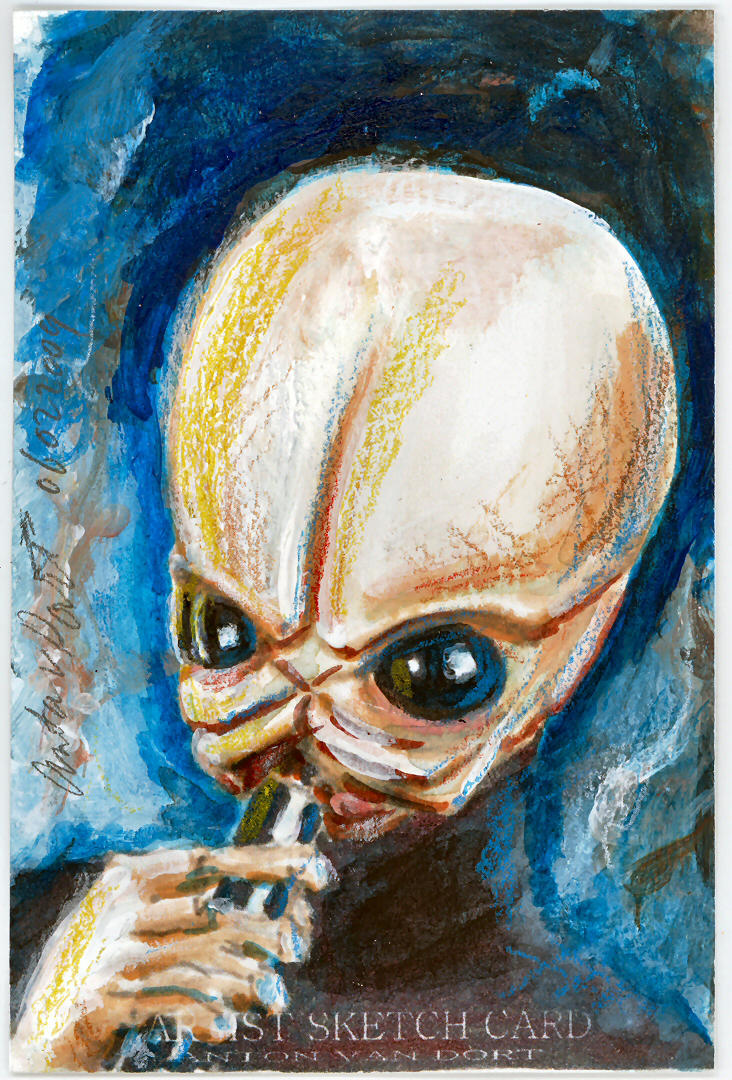 This little piece is a sketch card, on Canson illustration paper, size 2,5 x 3,5 inch. The source file is a greyscale marker drawing I created, which can be found here
[link]
I printed it on Canson paper and colored it by hand with acrylics, markers en prismacolor pencils.
This one is not for sale, but some of my best DA friends can get a free print, glued on illustration board (if they want to of course).
Thanks for viewing!

I really love the Star Wars CAntina! ANd this as well

Reply

im your friend! nah, just kidding, but i love this loads
Reply

Hey, thanks for the kind feedback.

And the offer for the free print still stands!
Reply

Ik hoor gelijk die maffe muziek weer!

Reply

Maffe muziek? Het zijn classics in the Galaxy? Ach, smaken verschillen!
Reply

Reply