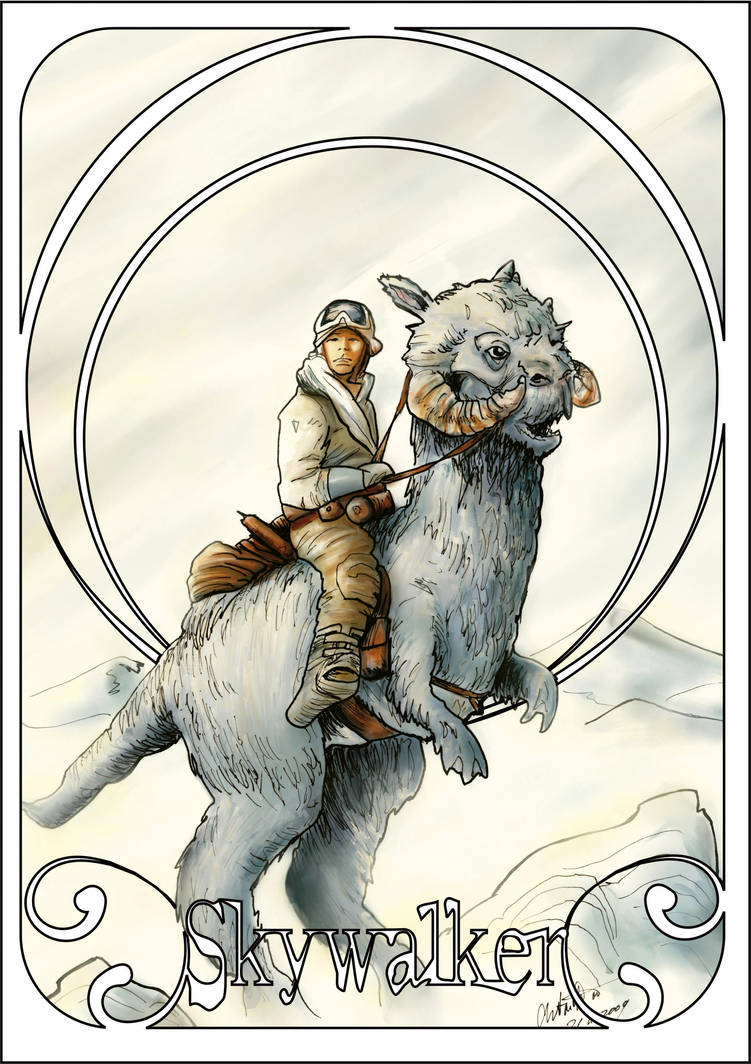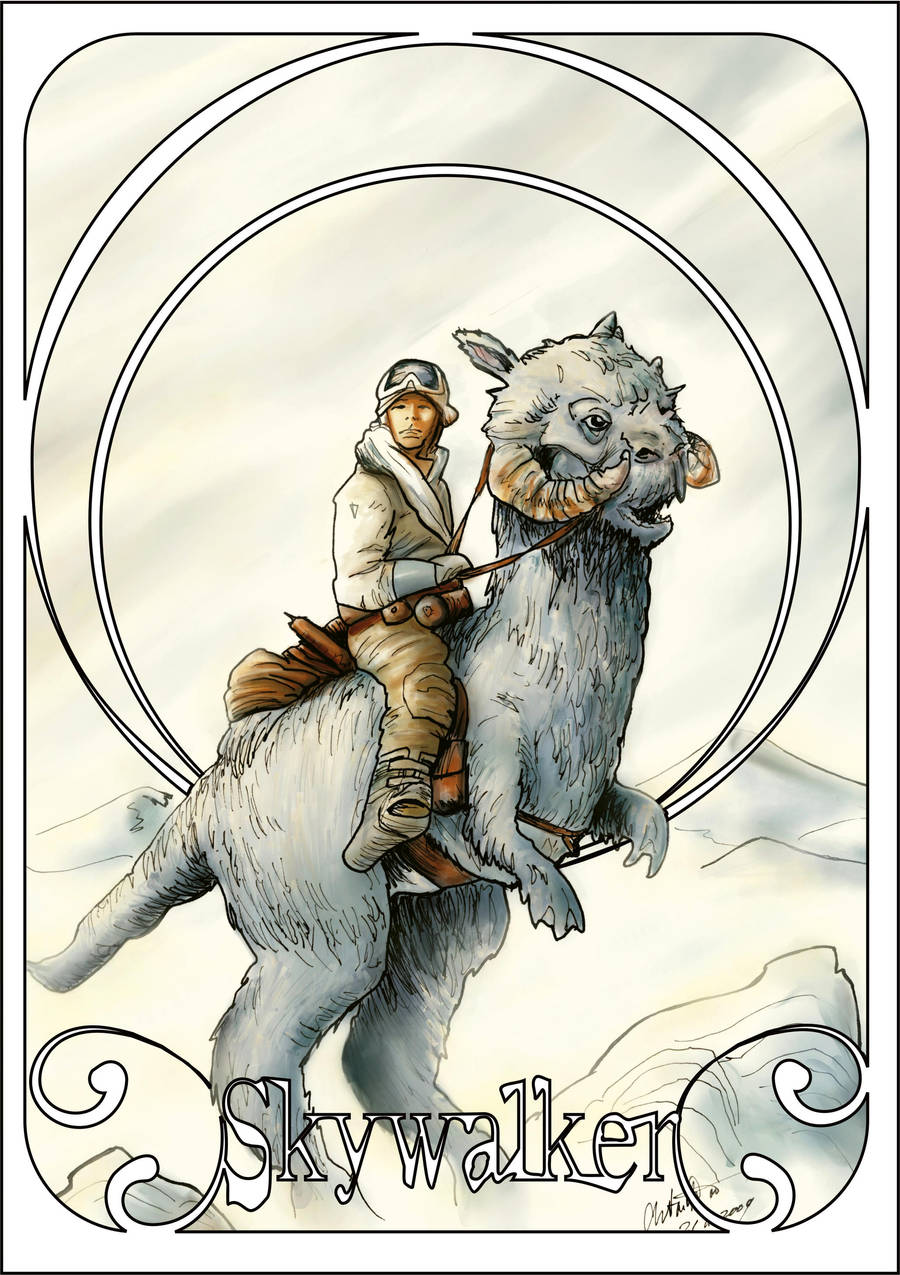 As said before: The fans will recognize this one: Luke Skywalker on a Tauntaun on the planet Hoth, a scene from Star Wars Episode V (aka The Empire Strikes Back).
The basis of this one was a coloring page I made:
[link]
, which you can download for free!
But now I decided to color it myself, and add some art deco borders to it. The coloring was done in Painter IX and the borders and stuff in Corel Draw.
If you want a signed print of this piece on high quality paper, just sent me a note and we can make a good price for you!
Thanks for watching, hope you like it!
Thanks for watching, and take care!

its Art Nouveau
great job Anton,I really like this one!
Reply

cool

I love art deco, very good work!!
I did a similar scene (no, not in art deco

) awhile ago, but the work is still locked away in the archives of the german fan club

Reply

Looks more like art noveau , but anyway it looks AWESOME!
I love it
Reply

Reply

More nice work. Keep up the good work. Oh, and Luke, don't get too attached to that Tauntaun.
Reply

Thanks man! The good things about Tauntaun's is they can give you warmth....but they smell bad!
Reply

Reply

Wow, i love this drawing!!!
Reply