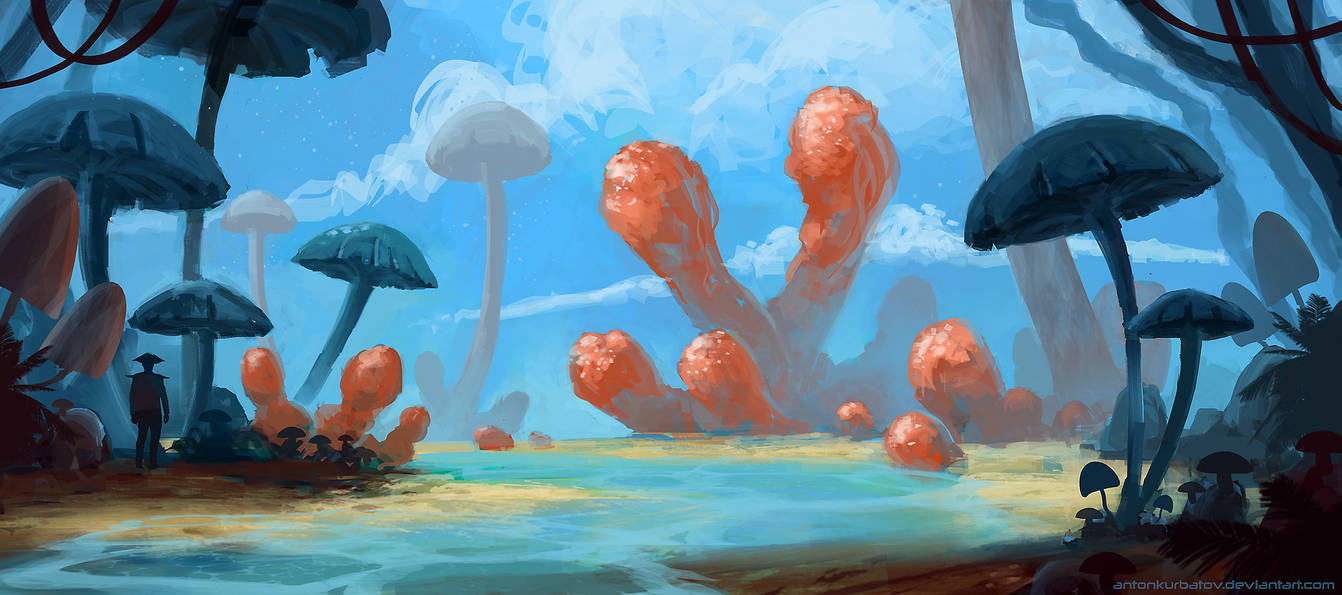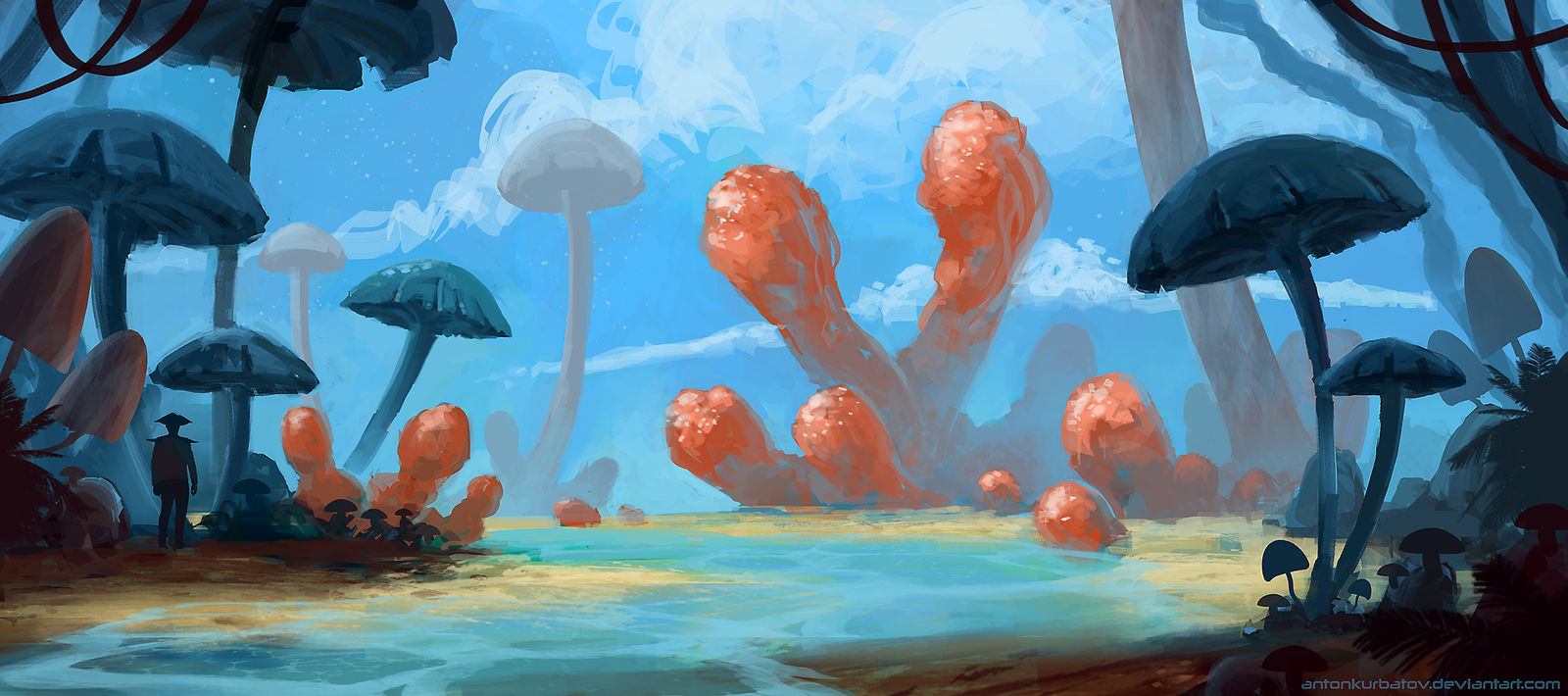 Watch
The morning after a terrible shipwreck you find yourself on a weird shores. A tropical beach is full of starnge forms of life - giant, immensely tall mushrooms with narrow stems sway slowly in the wind. Big red coral clusters scattered around... Feeling like Robinson Crusoe, you look around, but you can't see any signs of your wrecked ship, but you mention a figure standing in the shadows. Your adventure begins.
I hope you will find it interesting. Have a nice day!
***
My commission information
If you like this picture, you can do a small but very important thing to encourage the artist:
show your appreciation
by purchasing a cup of virtual coffee.
A cup of coffee costs only 3$, but it can literally brighten up the whole day for the artist, because it shows that someone appreciates the hard work the artist puts into each creation. Thank you!
Instagram
|
Pinterest
|
Tumblr
|
Twitter
|
YouTube