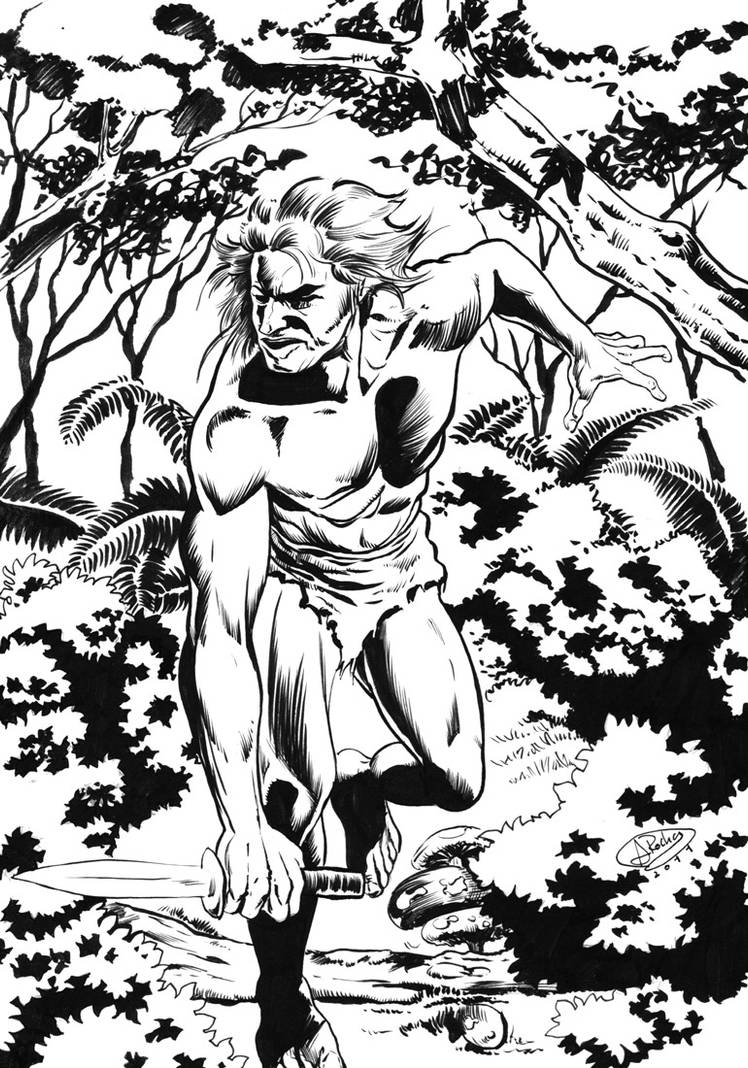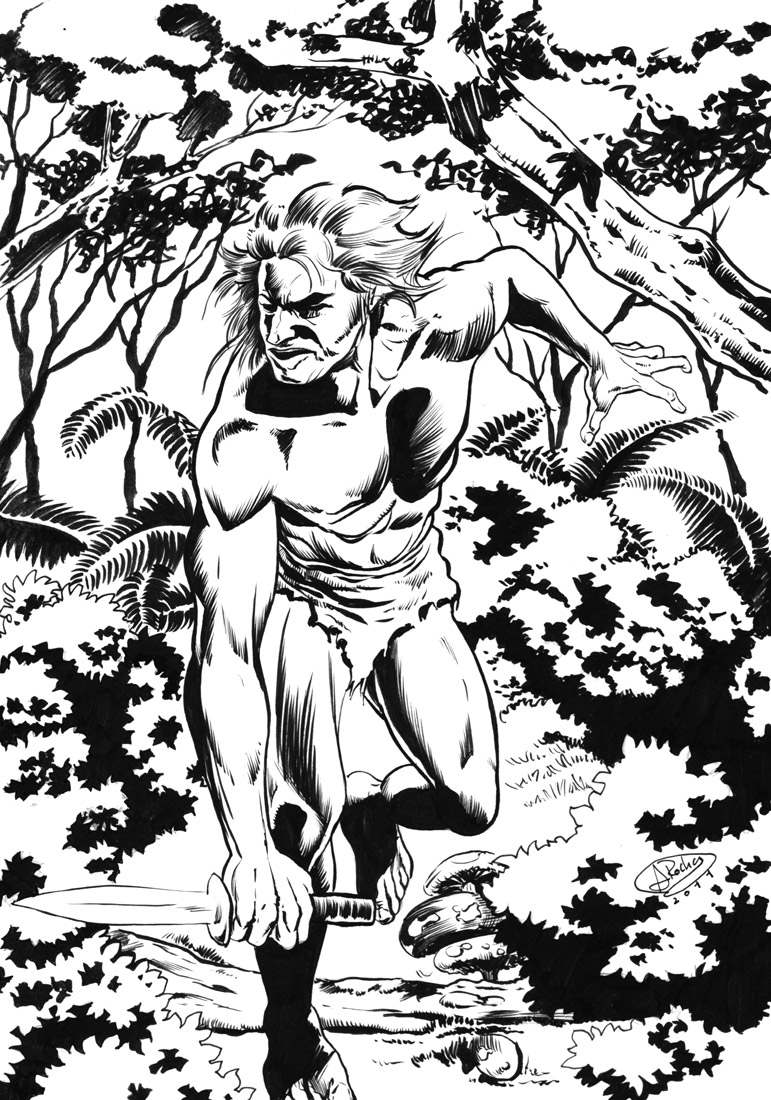 This might become another story, playing around the myth of the good savage (Tarzan, anyone?)

It started as a photo referenced exercise (characterdesigns.com), but it looks a Joe Kubert pose so much, I had to do something with it.

btw, Joe Kubert gave an excellent interview on Where Monsters Dwell's podcast last week. The man's a living legend!
This is going to be a non-biased critique.

The concept around "The Good Savage" may not be as original as some concepts out there, but for the fact that it's not used hardly ever it allows it's impact to actually be quite strong. As for who I can presume is our protagonist, this action pose of running through the jungle is decently composed. It looks like he is on the run from something, making sure whatever is behind him keeps off his heels.

His anatomy is good except for a few questionable areas. The pectoral, and abdominal region is a little unclear, kind of muddled. The face and head are over quite good. The eyes might need to be wide open to show expression, eyes closed, and shadowed is a wasted opportunity, the eyes looking alive might help make this illustration pop. The mouth might be best suited to expose his teeth, maybe having him grimace, showing the pain and stress that he is clearly under.

You have defined the body with a bold outline, but the hair hasn't been, and this makes it kind of hard to visualize it, and that shouldn't be a problem. But in closing, over all this is a great piece of action. A pin-up that wouldn't be out of place in a black and white comics magazine from the 1970's. It is print ready now, in my opinion, but these slight corrections will make it all it can be.
The Artist thought this was FAIR
3 out of 3 deviants thought this was fair.
That's a really good image! I like the way you inked the background in very balanced way and keeping the focus on the main character.
The position and the anatomy of Tarzan is good too, the black spot areas are well placed. I'd like to have another solution for the inking of the foreground leg upper part, it's a bit confusing. The shadows on the body are good, but I'm sure with more practice you're going to improve even more!

One of the best thing I've seen from you pal!

Keep up the good work

P.S.: I don't see too much Kubert in it
The Artist thought this was FAIR
2 out of 2 deviants thought this was fair.