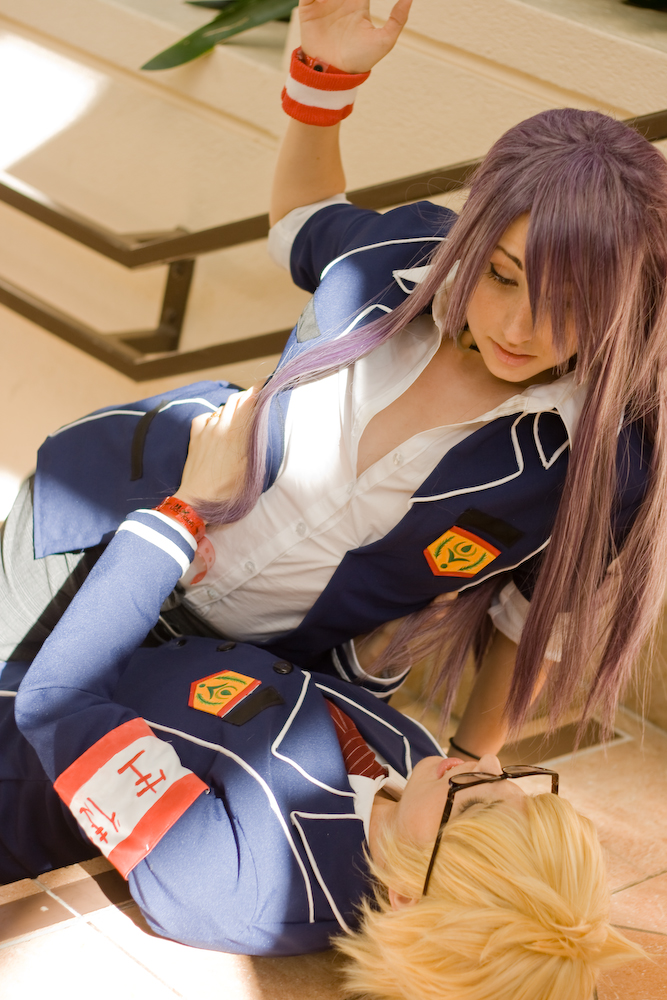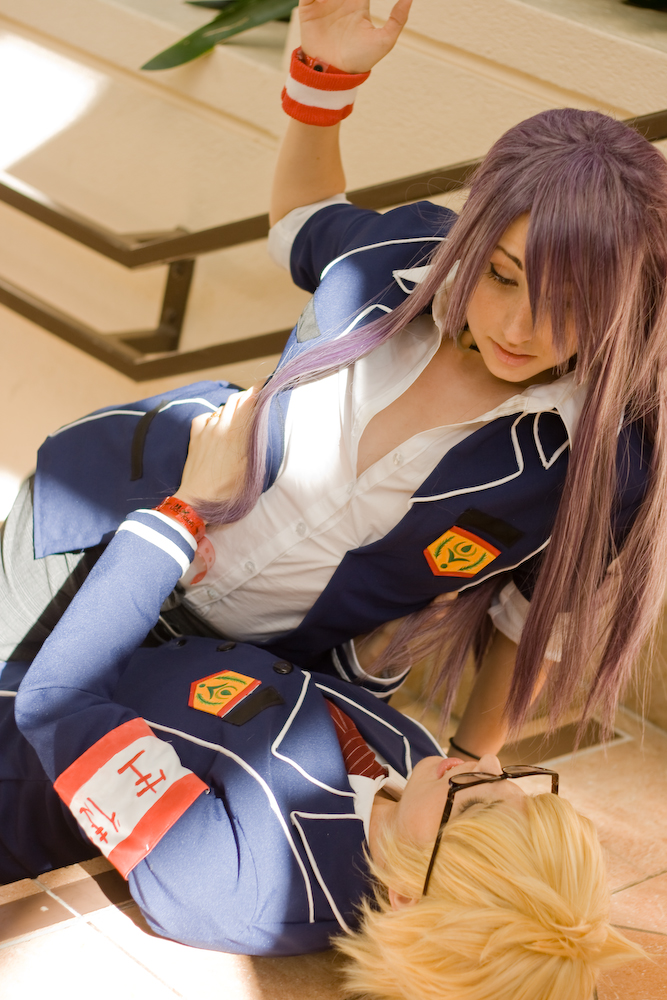 Watch
Because every anime catering to fangirls has one of these scenes XD.
So as you can probably tell, Naru and I are going to do a Tales of Vesperia series

! We decided to start with their school boy uniforms because they were fun and easy and something simple we could do for Yaoi con 2010 day 3.
I gotta say, running around as Flynn Scifo and Yuri Lowell was fantastic and I'm looking forward to doing their more recognizable costumes for Fanime.
Photo by the ever talented