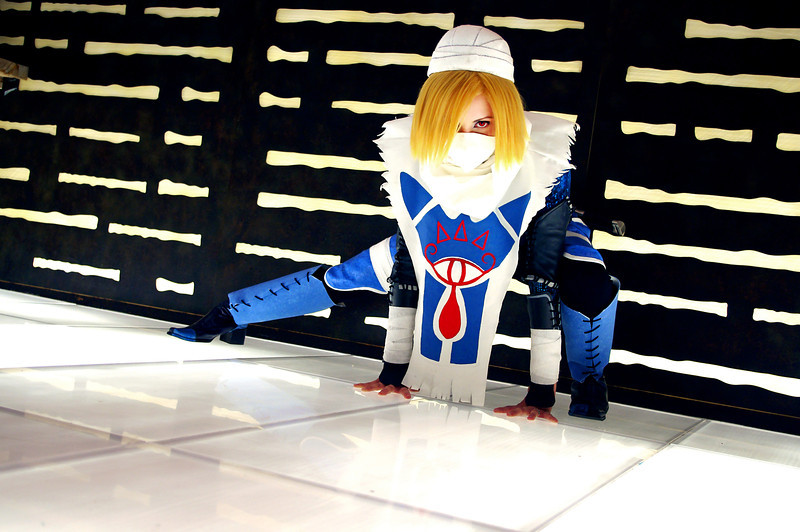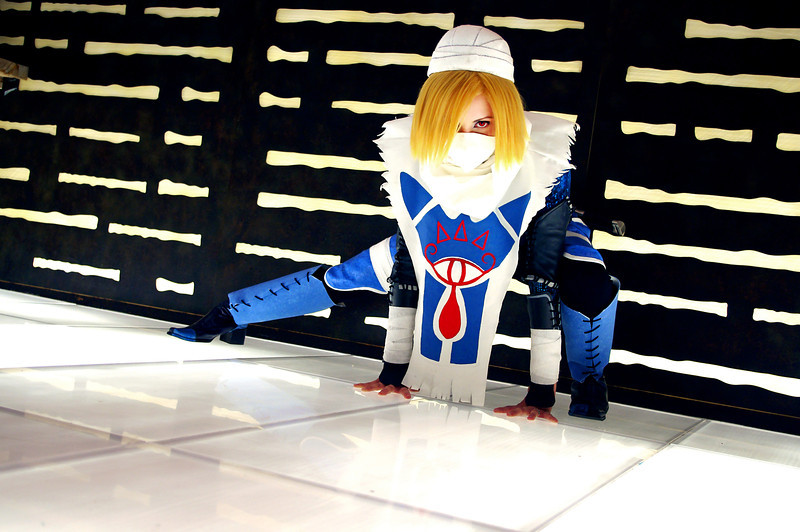 Watch
Ahahahahahaha this damn costume

I started working on this stupid costume forever ago and that's when the hate began. Don't get me wrong, I think Sheik is a BAMF and I'm totally down to cosplay him/her any day because... awesome

! But this outift. THIS OUTFIT.
It started with me asking *
caineyamiyasha
to help me out with the bloody thing because I wasn't sure what I was doing, so he originally sewed together the thigh armor, blue torso... thing... and then he put blue fishnet on the bodysuit. I worked on everything else separately and when I got the parts he did... I realized the coloring did not match. Which... sucked. But then, I tried it on and there was an even bigger problem. The pieces no longer fit because I had lost 10lb from when I had started the project to when I got his pieces.
So I had to scrap the fishnet and start completely over with a blank black bodysuit, REsew the damn torso-thing so that it FIT properly, paint the thigh armor to make it textured (for hours) JUST so that it could match the outer shirt color and torso thing color, and then...
And then came the painting of the effing bodysuit. Of which I free-hand painted because I clearly hate myself. You guys will see more of it in the upcoming photos but, no really, FML. I spent days on that stupid thing just trying to get the colors to match, dotting it one dot at a time so that the texture looked right --What the hell is with Sheik's Brawl texture anyway?! It's not effing consistent AT ALL. Needless to say, I hated making this outfit.
I procrastinated and stalled and dragged my feet until it was 4 days before con and I was making his stupid head-wrap last minute.
It all worked out in the end (more or less) but then... Oh THEN it came time to actually wear it and, wouldn't you know, i picked the WORST TIME OF THE YEAR to wear a black painted (non-breathable) body suit with PLEATHER armor on both my arms and thighs, LEATHER BOOTS to my knees, wrappings all over, a SCARF, a face mask, a super thick wig and a bloody HAT/WRAP thing in... LOS ANGELES, CALIFORNIA.
Clearly, CLEARLY, I hate myself.
But at least Sheik is a cool character and has visibly displayed assets which allowed me to get away with a live steel blade for my entire shoot, no questions asked.
Gotta look at the perks, right?
Photo was taken by the super amazing and wonderful

who is SO awesome that I think I may very well just pack her up in my suitcase and make her travel around with me to every con I go to.
*
heulangel
Don't worry, I'll feed you cheerios through the cracks in the zipper! See, I've always had this fantasy.... lol