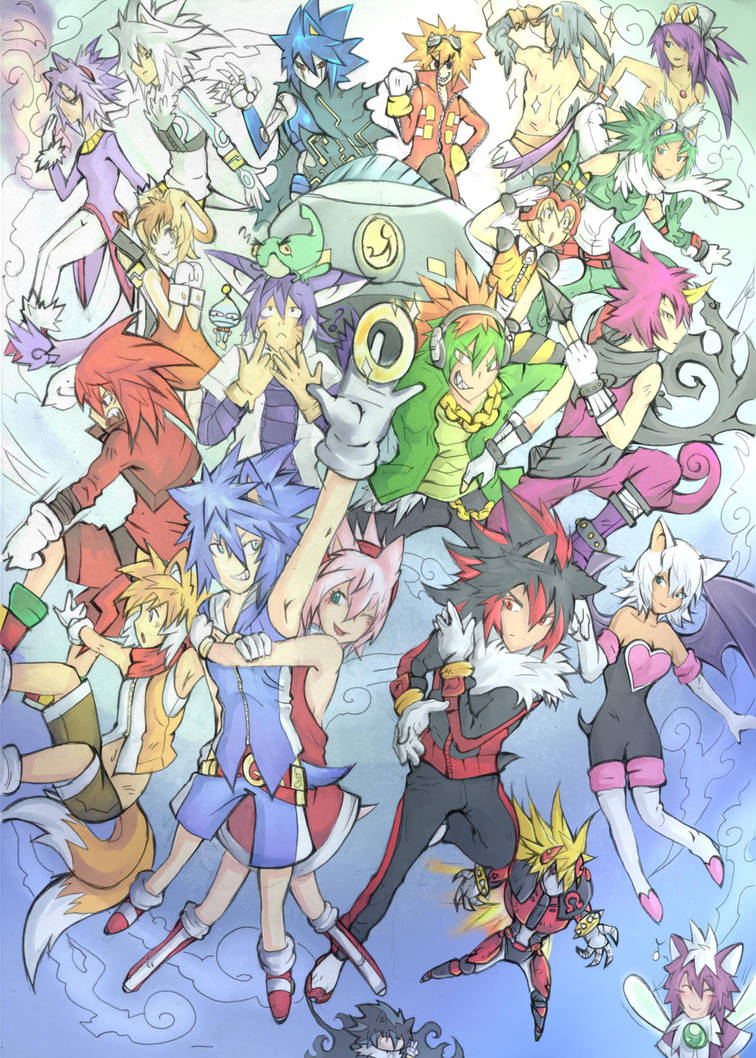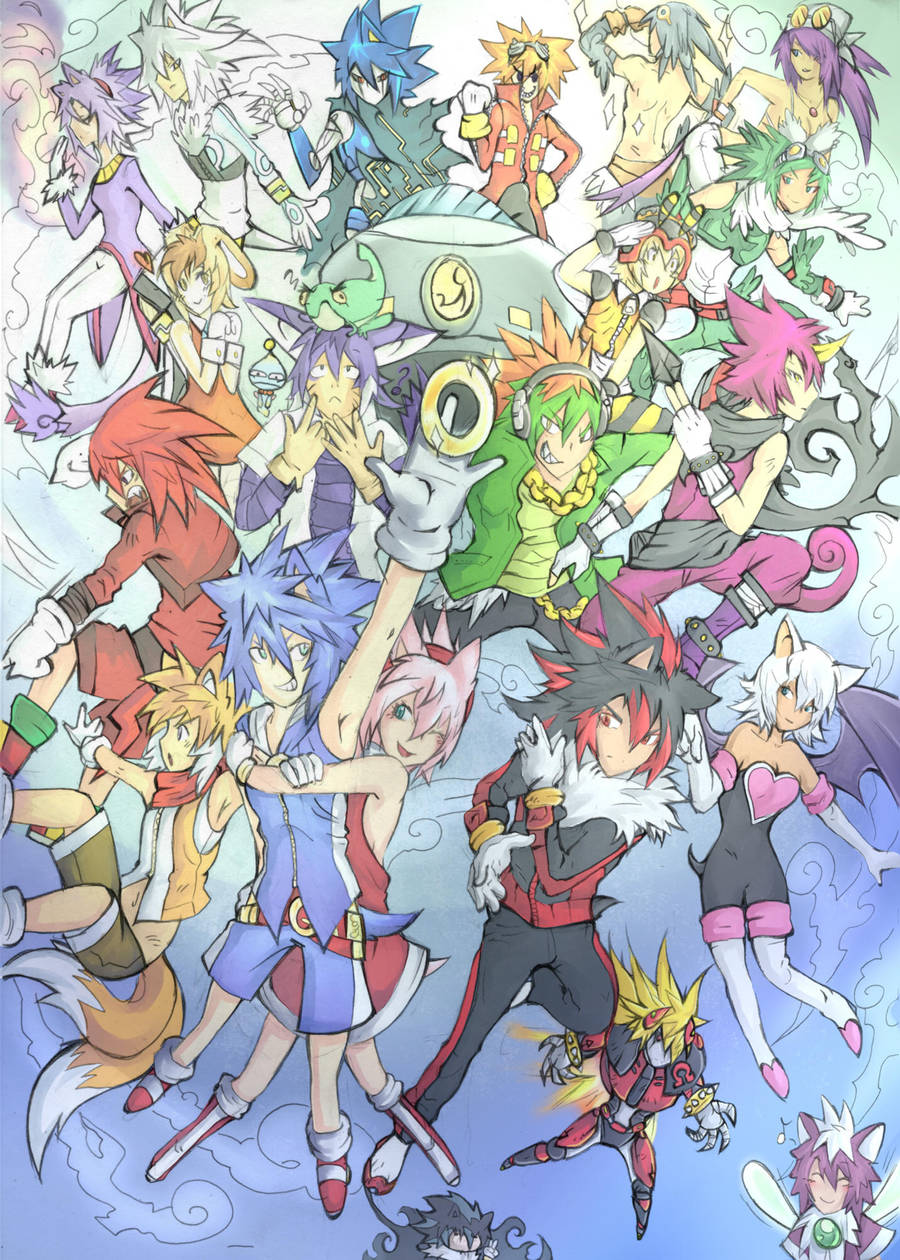 Watch
Finally DDD:
Can't ... take it anymore. I needed about 192 layers to finish this one. Horrrrrible
Anyway, I really rushed through everyone and there are here and there some errors. The colours are bad and .. ble ble you get it. Anatomy fails everywhere btw. I tried to use shortenings ( due to the perspective, etc) but I doesn't really work out.


I maybe forgot some characters but these are the ones I remember and think about in the first place + 2 cameos.

-Sonic's arm looks weird because Amy gives him a hug.
-Amy's arms look awkward and too long.
-Tails is just .. flying around.
-Knuckles punches in th air for no appearing reason.
-Big is big.
-Terror-froggy wants to conquer the world.
-Cheese seems to have enough of Cream's cutness.
-Cream is just kawaiii.
-Blaze needs an extinguisher.
-Silver is happy to appear somewhere without Elise.
-Metal Sonic wants to rape Amy.
-Eggman looks so shitty XDDD
-Storm is posing and showing his muscles.
-Wave squeezes her boobs on Jet's head.
-Jet : boobs to the head.
-Charmy needs glasses.
-Vector needs a steak.
-Espio is a badass ninja.
-Rouge is just sexy as always <3
-Shadow's head is too big?
-Bishi Omega is bishi.
-Chip is randomly there.
-and mephiles just wanted to join the other.
wow. wow! And once again WOW! I grew up with Sonic, it was my 1st comic book series I've ever read. Since I've been on dA, I've seen a lot of ginjinkas (did I spell that right?) of Sonic and his crew, but only stand alone pics or as couples! So it's great to see EVERYONE in a picture like this! Your own style is amazing and really pleasing to the eye. I think on with just this piece you really capture the soul of Sonic the Hedgehog-the laughter and the adventure; the freedom and the friendship that's truly behind everyone's favorite blue Blur and his crew. Truly magnificent work, you now have a fan for life!
The Artist thought this was FAIR
109 out of 111 deviants thought this was fair.