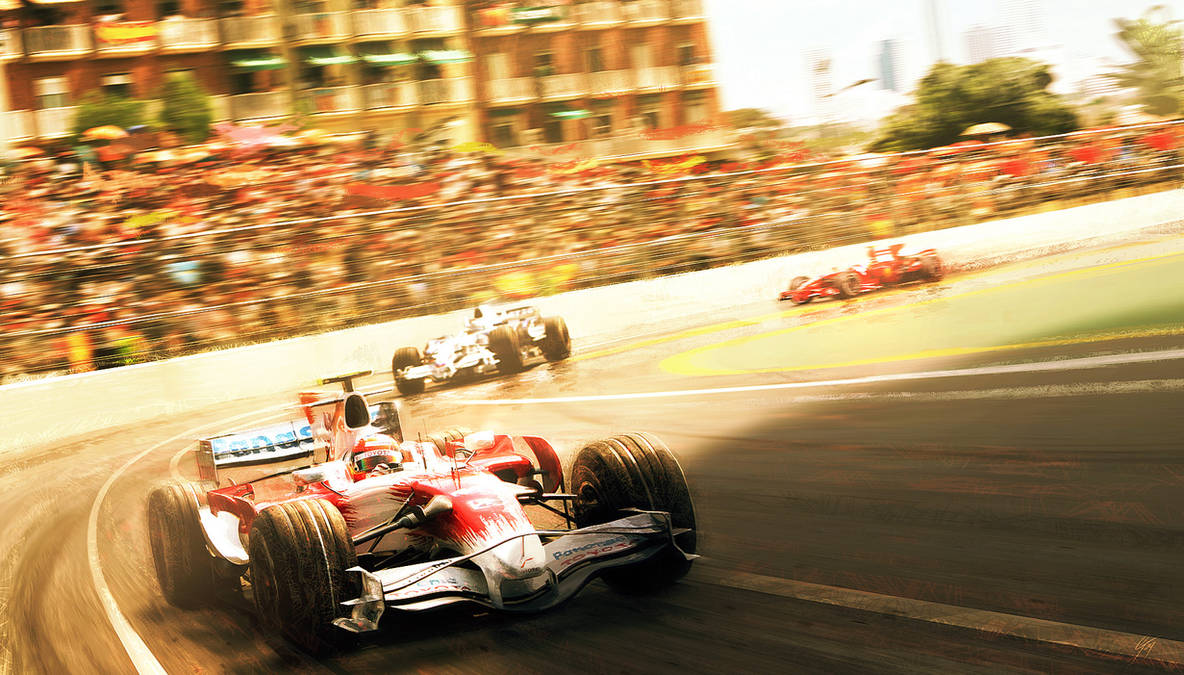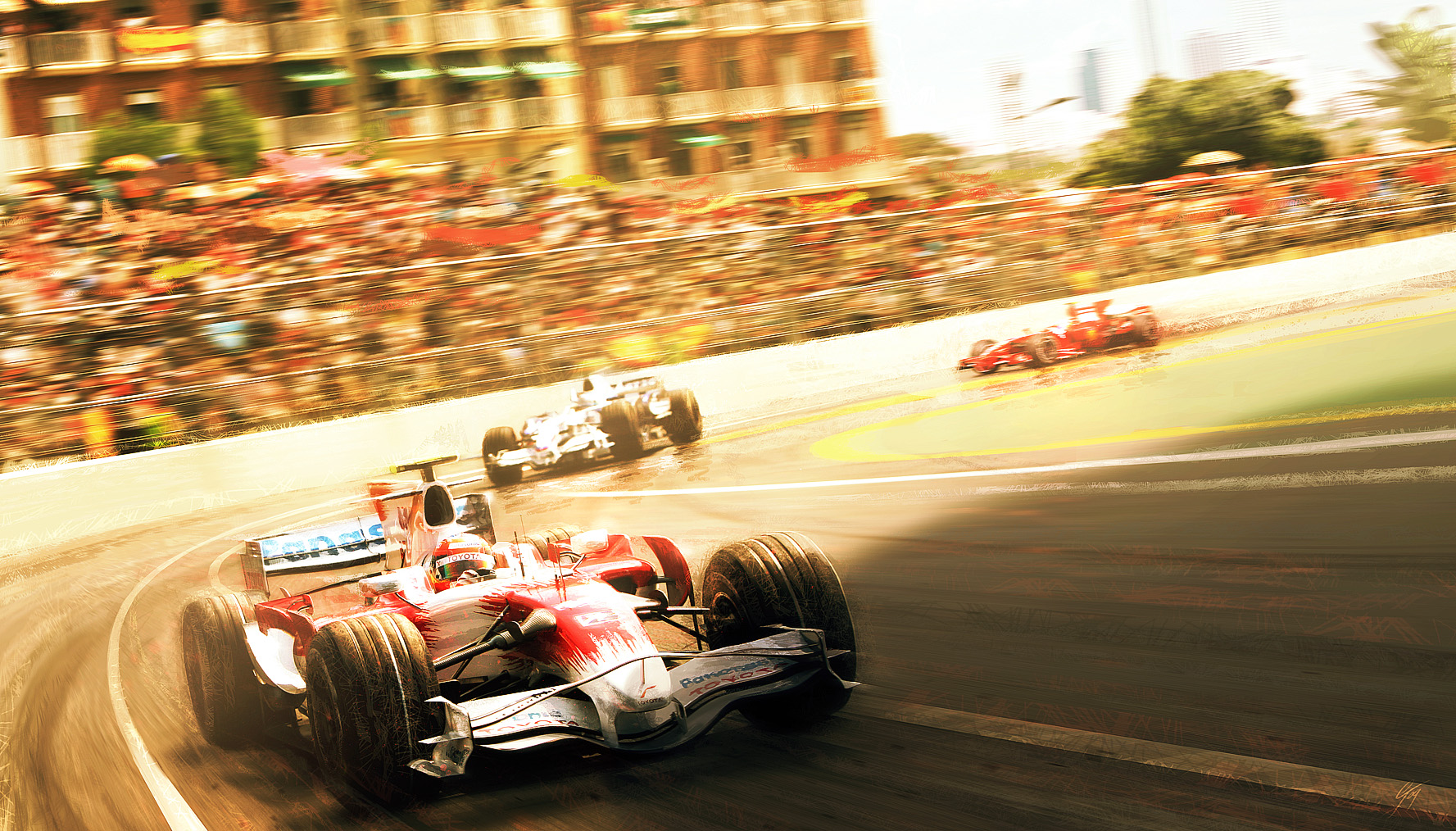 Watch
Hey everybody

Concept/visual target image from a while back.
"A group of F1 cars hammering around a fast left handed corner in the warm afternoon sunlight" - bascially it is a concept showing heat, speed and light.
Orginal res 6k wide
painting time - 8-9 hrs
Intuos 3 tablet
PS CS3
Reference for cars and track of course.
I hope you like it.

G x
V I S I O N . A F A R . 2 0 0 9 . S H O W R E E L
BOLD VISIONS (USA Amazon)
BOLD VISIONS (UK Amazon)