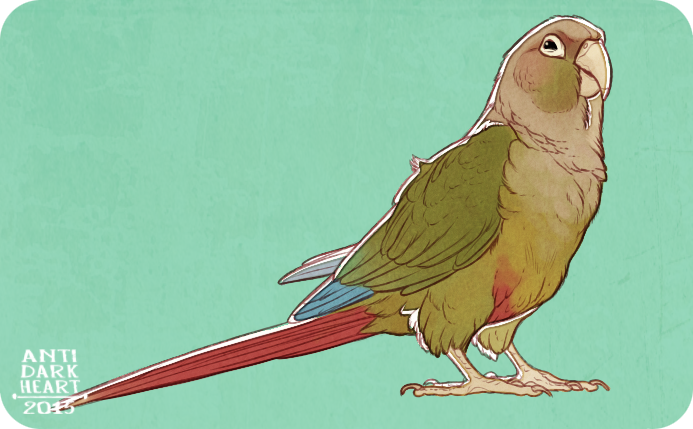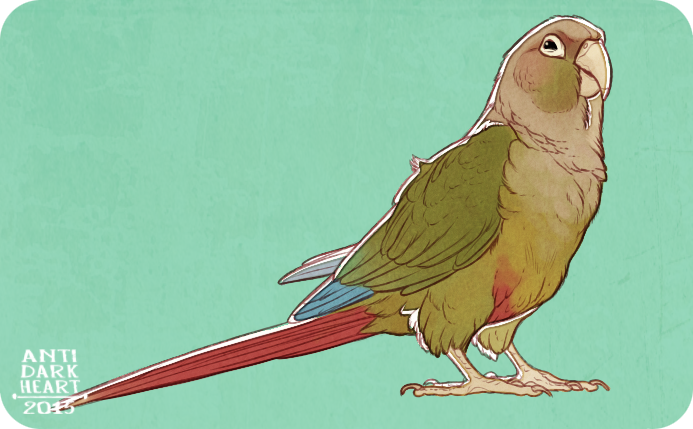 Watch
Panel 1 for a small comic strip I started working on a few weeks back of my bird.
Art © Me

Your bird looks just like the one I have with me! Also, very nice work! <3
Reply

Beautiful work!

Reply

Reply

What a cute bird! I love these details and nice lineart

Reply

Very cute!! I'm looking forward to seeing the strip.
Reply

fdjklfsaj is this a cinnamon? I have one who looks exactly like this <333
Reply

His hatching certificate said he was Fancy but the more photos I look at, the more I think hes actually a cinnamon. :U
Reply

You are perfect bird artist, this is adorable!!! <3 And conures are awesome X3
Reply