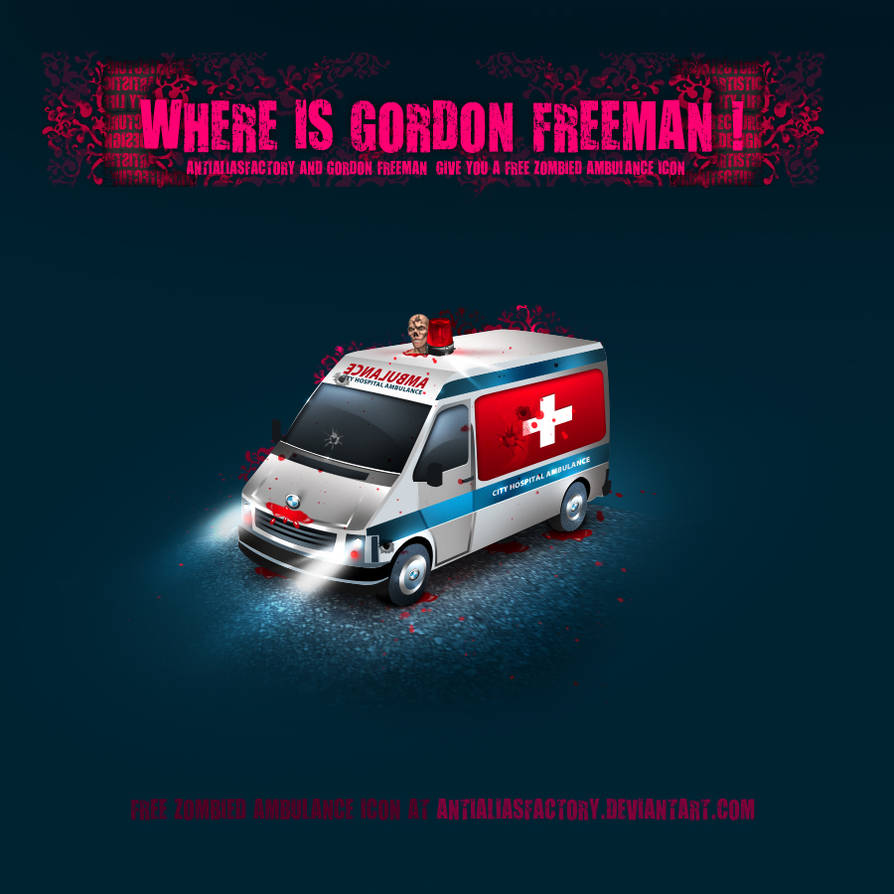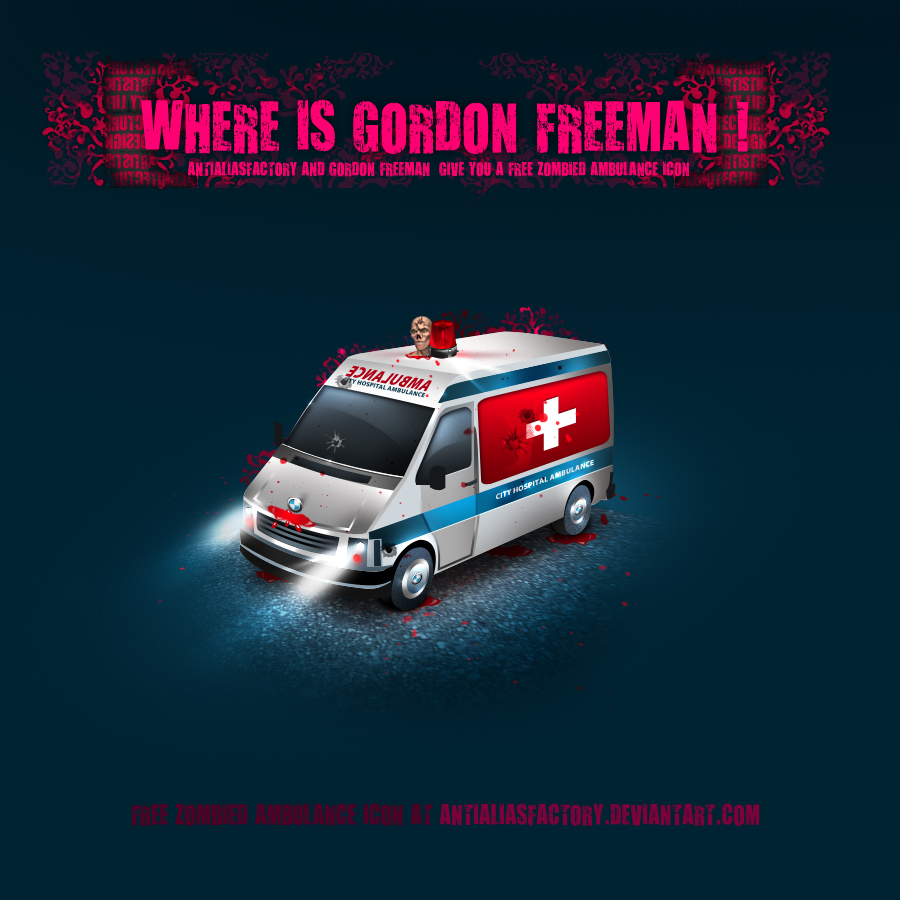 Hey Freeman, lets do these guys a favor and give them a free zombied ambulance icon. the one which is back from Ravenholm !! ..
Available types: PNG
No commercial use of these icons is allowed. Please help the author by citing the reference in case of interaction with other parties or users. support this free icon resource at antialiasfactory.deviantart.com by your DA Emoticons, DA Llamas, valuable comments or a linked avatar of the author on your site or blog or simply watching other works from author's gallery.
You might also be interested in:

why is there a swiss flag on the ambulance?
Reply

Its not the Swiss flag, it is the international symbol for medical treatment.
Reply

Reply

Very nice design

!
Reply

Reply

Very nice!

Reply

Reply

amazing

Reply

this is awsome

+

Reply

aww man this is stunning icon

Reply