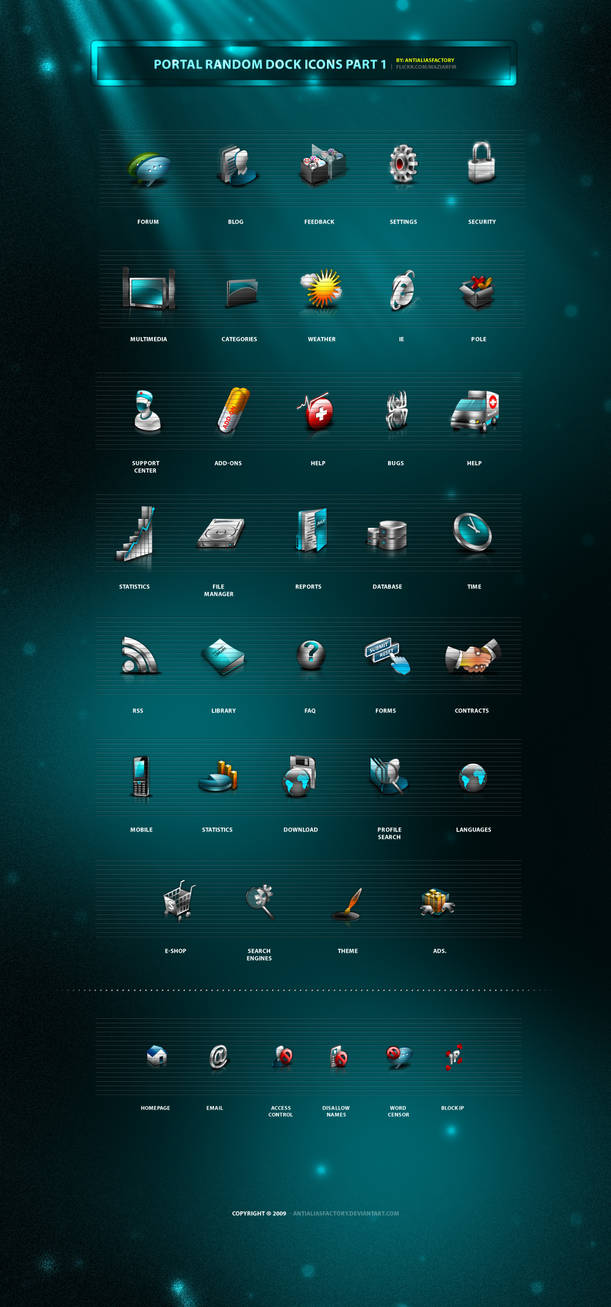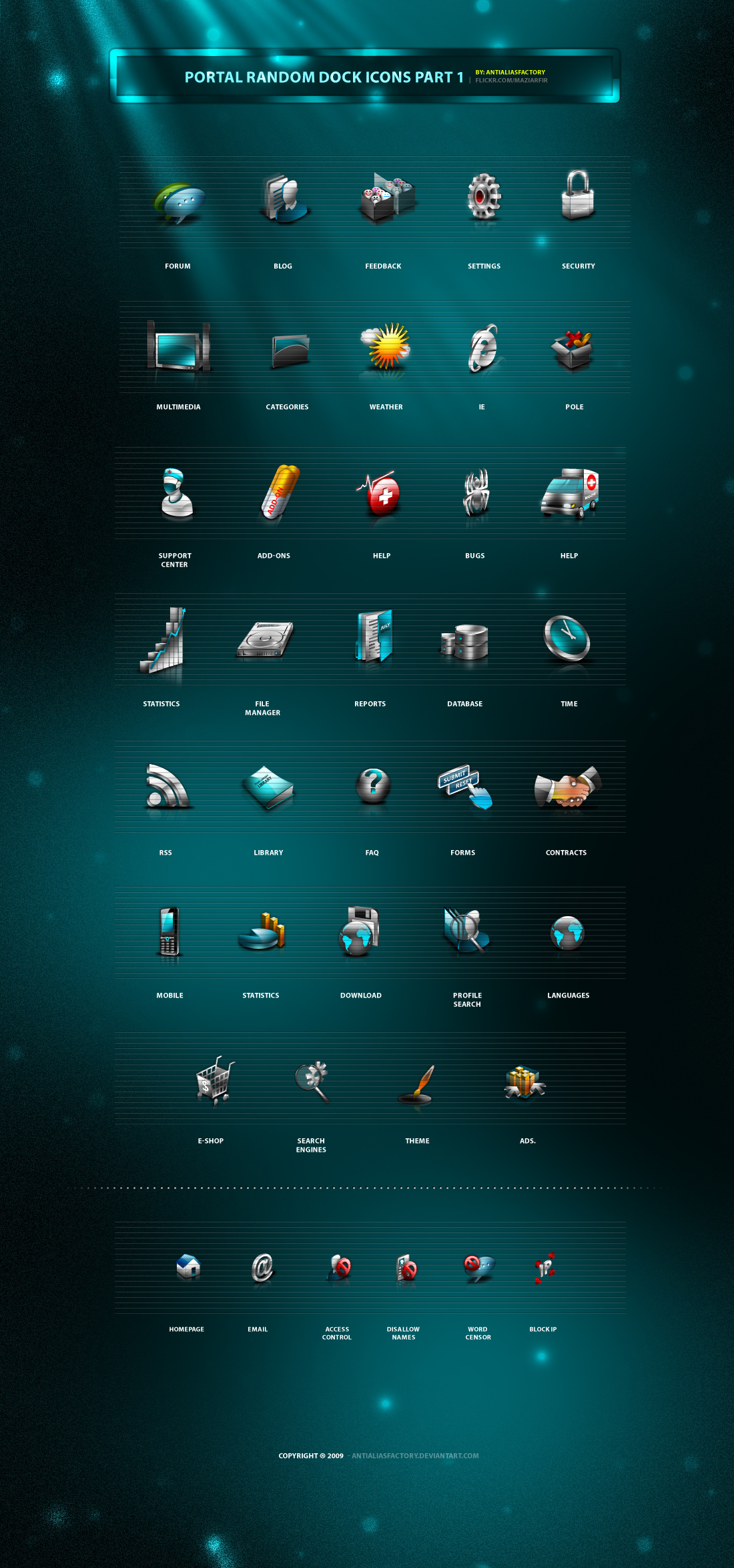 I designed GUI, Icons, Menus and all the materials needed for a CMS called NodePortal, due to some strategic disagreement and commercial dissatisfaction i rejected the whole project and took my stuff and creations off the sickening place..
Featured At:
INDEZINER.com 20 of the Best icon packs :
[link]
I ll add more non-commercial stuff to this one gallery in future ( Portal Random Dock Icons ).
I used Adobe Illustrator, Adobe PS and the dear iStockPhoto.com royalty-free materials as ever ..
sorry i couldnt put these for free dld : U can Purchase them at
[link]

Absolutely professional and clean look. Well done and glad you soldiered on.
Reply

Reply

Reply

These Icons are just lovely, will they ever be available for download?
Reply

your icons are beautiful. i like it.
Reply