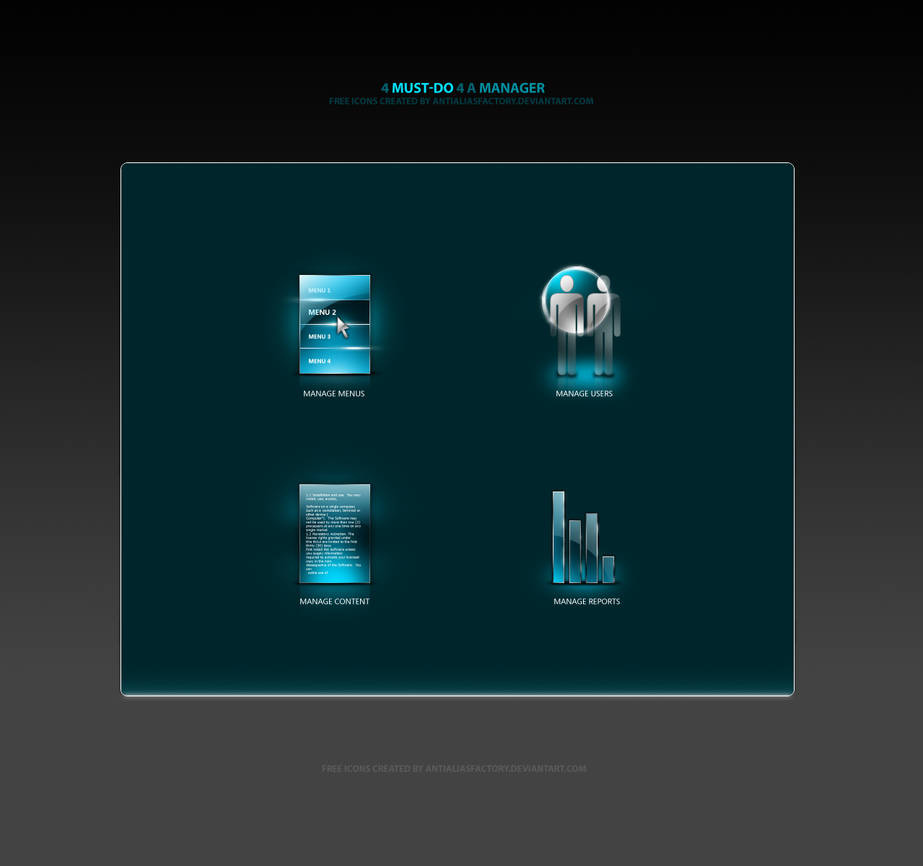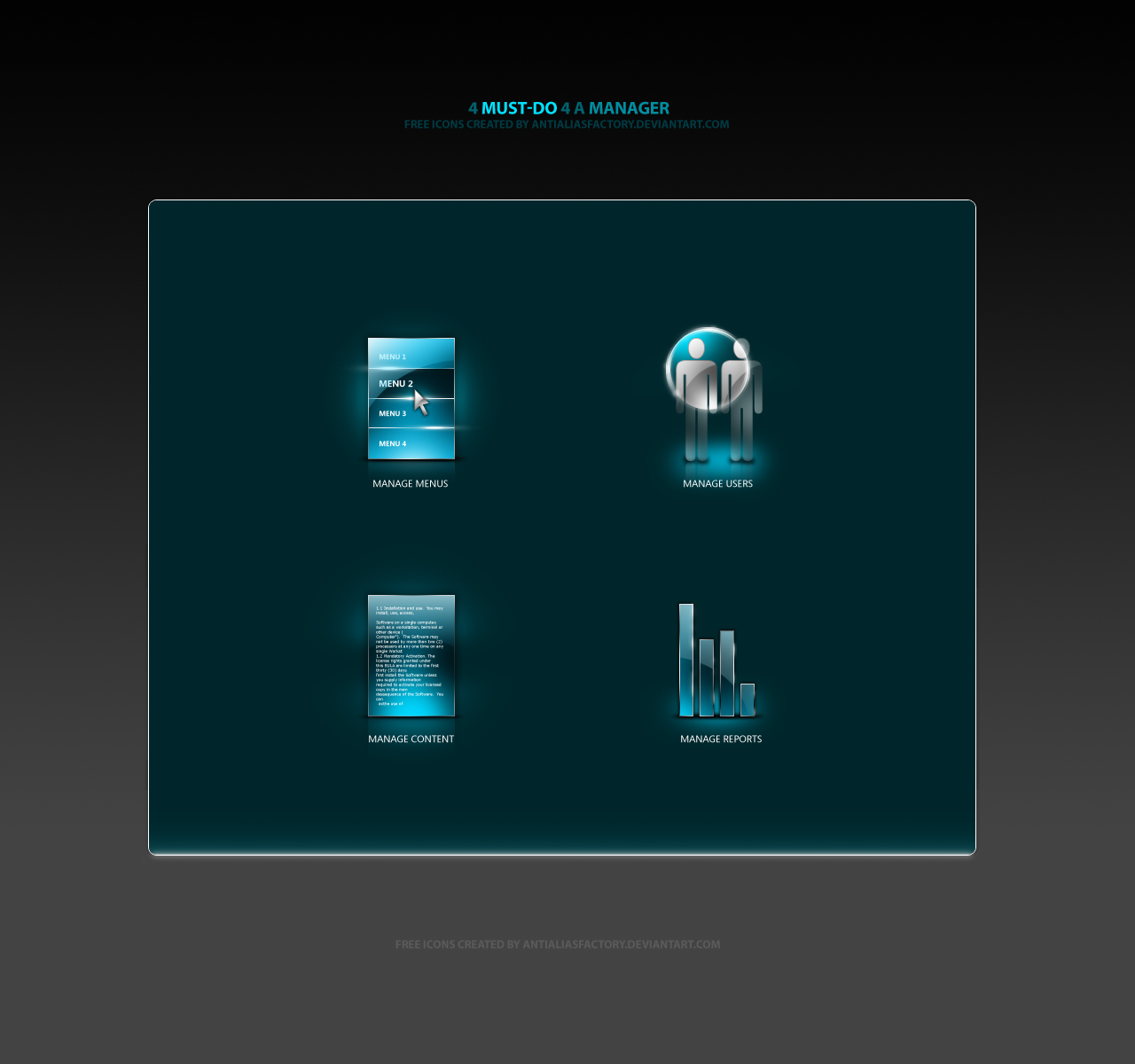 aaa. .. yes i think this titles works !

.. this is from my almost 4 years ago archives .. thought it would be good t share with community ..
DOWNLOAD & ENJOY!
Available Types: PNG . PSD
NOTH THAT:
NO COMMERCIAL use of these icons or derivatives is allowed. ONLY PERSONAL USE ! and make sure you put a comment here if u v used em somewhere. Please help the author by citing the reference in case of interaction with other parties or users. support this free icon resource at antialiasfactory.deviantart.com by your DA Emoticons, DA Liamas, valuable comments or a linked avatar of the author on your site or blog or simply watching other works from author's gallery.

love at 1st web site!! i need more an for some reason im screaming as im writing this lol.. thanxs
Reply

Awsome. Doesn't feel like 4 year old style.
Reply

Sorry, another thing to add. The Creative Commons Attribution-Noncommercial 3.0 Unported license allows for modifications and redistribution. ??
Reply

These are really quite sharp, nice work.

I'm a bit puzzled by this though.
"NO COMMERCIAL use of these icons or derivatives is allowed"

Why would you provide PSD's if derivative works aren't allowed?
Do you mean that they are only for personal, PC use?
Reply
Thanx and YES you can use or modify it only for personal uses, and u should purchase it for commercial purposes

Thank u .
Reply

i like it too

Reply

Reply