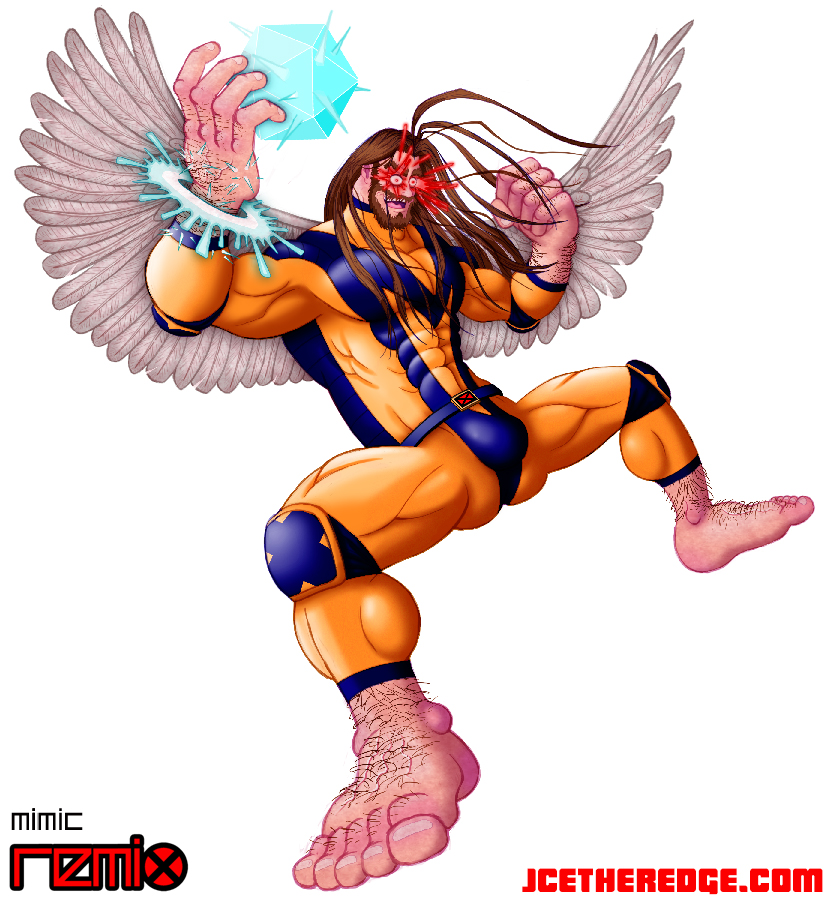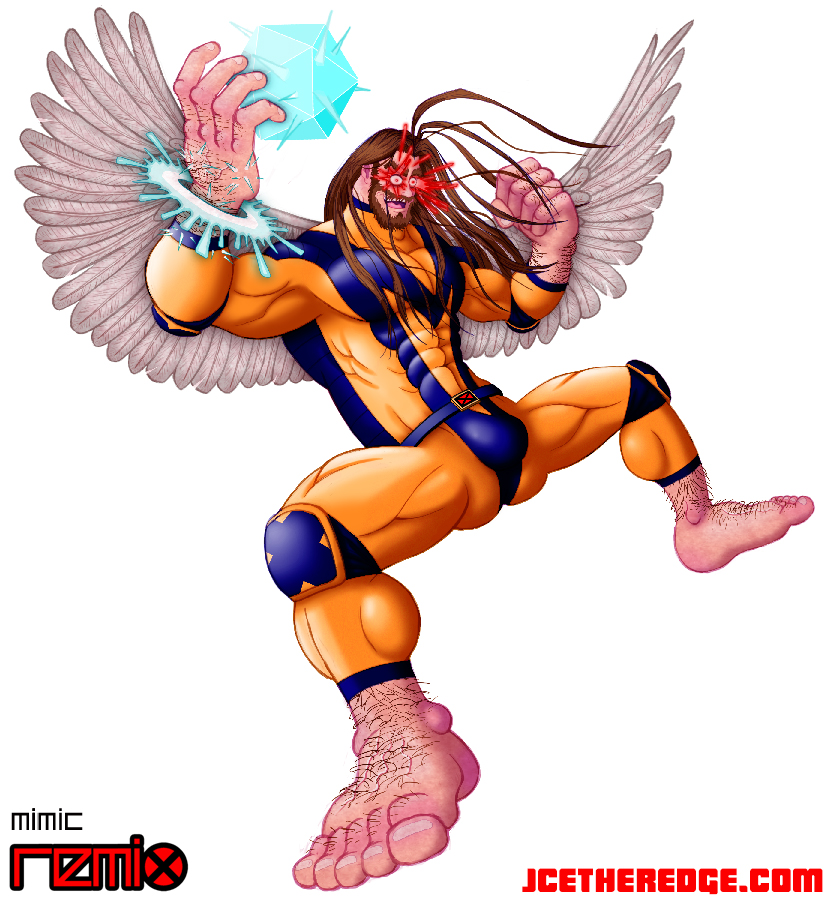 Watch
Here's the surprise new character for X-Men RemiX week: MIMIC! Calvin Rankin comes from the 60's, with the mutant talent of power mimicry, possessing the abilities of the 5 original X-Men. He appears here and there over the years as both a hero and villain but wasn't really worthy of joining my X-Men RemiX project until I discovered his beardy bohemian period.


The original look is too close to Cyclops and the Dark X-Men look is too close to Angel. Scruffy Jesus Cal is the only version that feels unique to me. It has nothing to do with how much I spooge over a shaggy hippy!

Mimicking Beast, this character is often shown with big fat extremities, something that carries over into my XXX-version. Check him out on my Patreon!

Scruffy Jesus Cal!! That's a hilariously apt way of describing that particular look.

One of the coolest things about the RemiX project is how you've done so many characters that don't ordinarily get a whole lot of fanart done of them. Mimic would definitely be one of those characters. He's a vastly underutilized character who will probably never get his due because of Rogue's existence, but I'd love to see more of him. He was definitely one of the standouts from Exiles (yeah, I know that's just an alternate version of him...). You've married his two most iconic looks together by blending the colour schemes in a way that's very effective and makes him instantly recognizable. I like the slightly unhinged expression he has as it reminds me of those early stories. It's also worth mentioning that the way his hair falls onto his body looks very graceful, so it offers a nice contrast of sorts. Finally, I like that you've managed to also pay homage to four of the five original X-Men's abilities (Jean's is a little bit tougher to show, unless you were to do a pink TK effect, which would look off with the red eyes I think).

This is yet another great addition to your RemiX project. It makes me wonder if you'll be dusting it off and remixing some more characters you haven't done yet... or if you might update some of the older ones.
Reply

I missed our X-Men talks on here! It definitely contributes to wanting to continue this project! I've got way more X-Men fan art swimming in my head as well as sketches for characters I haven't drawn yet! With Jean and Wolvie coming back and rumors of Disney acquiring Fox, I feel like X-Men are poised for a comeback. If I get a solid new X-Men video game or cartoon, you can bet I'll be super motivated to keep up the RemiXes!!

Thanks for noticing the color scheme and crazy expression- both definitely intentional. The hair was initially meant to look wild and unkempt but once again, I got lost in it and went my usual route of graceful Pantene locks- lol. This has happened before-- I go in wanting Blanka and end up with Jean Grey-- haha. Also, speaking of Jean, I did initially feel bad about not depicting TK here (I mulled putting the power fx on his fist.) But most depictions I see of him don't really show the mental stuff so I took their cue. And anyway, you're right-- a magenta power effect would compete with how I drew the optic blast.

I did toy with REALLY remixing the guy and giving him 5 all different powers that we haven't seen him wield. But he wouldn't have been recognizable and ultimately I think the 5 original X-Men's powers is iconic to the brand and appropriate for getting across the idea of "power mimicry." I see him as this tragic mish-mash of a character, destined to evoke 5 more meaningful characters while forever existing in their shadow. That would make anyone kinda crazy, right?
Reply

Disney just acquired Fox today, so I have a feeling we'll see mutants flooding back into our everyday life in the form of merchandising, video games, and cartoons. I'm nervous to see how they're handled though. That said, if it results in you doing more X-Men fanart, it'll all be worth it!
Do you think the de-emphasis on Jean's powers via Mimic have to do with early appearances viewing her as the weak link in the group? This was back in an era where her power was basically shown via dotted lines a la Invisible Woman.
What other five powers would you have picked? The '70s recruits may have been cool. Colossus' skin, Nightcrawler's appendages, Wolverine's claws, Storm's lightning, and Banshee's scream...

Reply

What is it they say about big hands/big feet???
WoWoWoWoWoWoWoW!
I'm enjoying your Remix project very much.
Reply

hehe Thanks so much, buddy! Any X-Men characters I haven't drawn that you think I should tackle?
Reply

I can't remember ALL of the ones you've done so if I write one you've done just ignore it.
How about: Professor X - Pyro - Toad - Henry Peter Gyrich ?
Reply

Haha-- yea I've done a ton of em. But there are still a ton left! haha. Xavier's here and I may redo a version of Toad in an X-Men outfit-- I'm thinking about that a lot lately-- depicting more villains as X-Men. The lines are pretty blurred these days- lol. Also I ship Juggernaut and Toad so expect some raunchy depiction of that... Pyro is a maybe but Gyrich!?! That's a request I've NEVER heard! You're gonna have to make a good case on that guy!

Reply

Reply