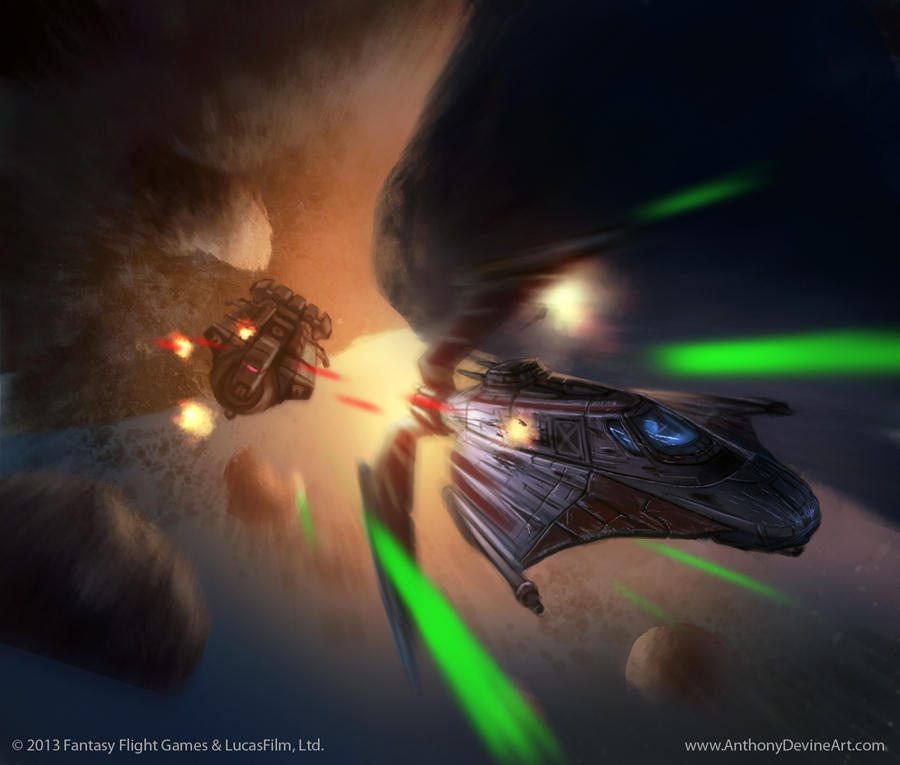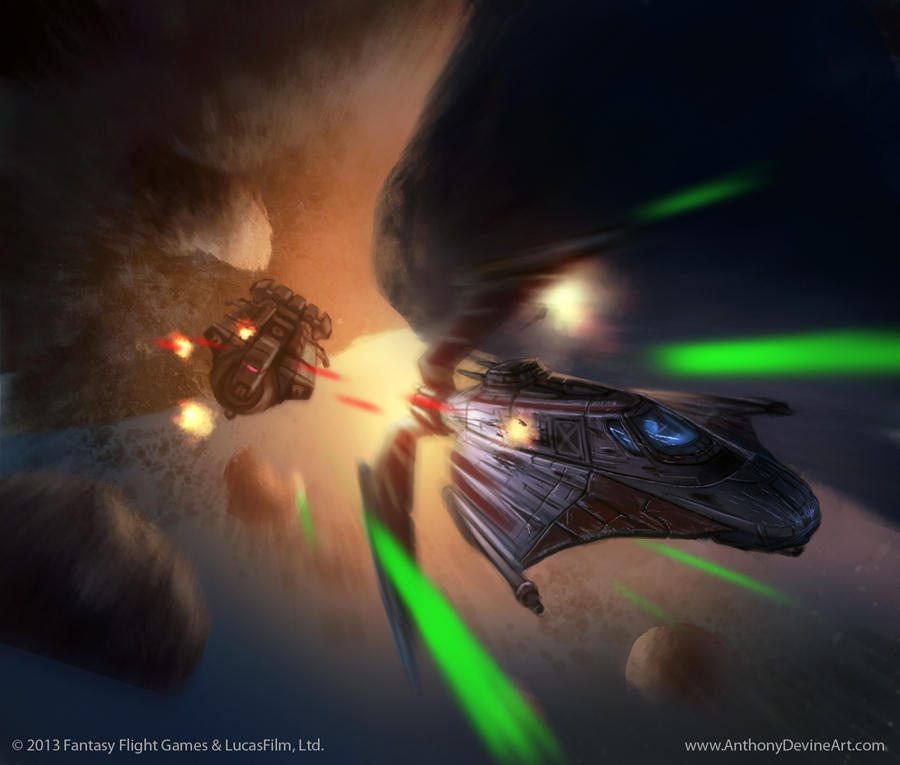 Illustration I painted a year ago for Star Wars: TCG Heros & Legends

Art Director: Zoe Robinson
© 2013 Fantasy Flight Games & LucasFilm, Ltd.

Nice looking Skipray, and the other ship in the background looks like a YV-929 Armed Freighter.
I'm probably repeating myself with what I'm saying, but I love that you're giving attention to some of the more obscure ships in Star Wars.
Reply

That's an oldie lol Thanks! This was apart of my very first batch of illustrations I had been commissioned for by FFG and LucasFilm.
Reply

Skipray!!! (confirmed for X-Wing?)

Reply

Empire at War, Forces of Corruption
Good times.
Reply

Skipray blastboat... it's beautiful. I am now nostalgic. Reminds me of the old x-wing games.

Reply

Ah, that's the name! Old X-Wing days are class. Still remember painting up the phantom & thinking to myself, 'why do I know this ship' lol
Reply

Well now I remember the name! having about 6 squadrons of these guys was so OP in EaW FoC. I have never played X-Wing or T.I.E Fighter due to the fact I wasn't born till a few years before games got really good with the year 2000, I have no idea how I would go about these days
Reply

I know that ship but I don't remember what they are called. One of the best fighters in EaW FoC.
Reply

The feeling of speed is awesome!
Reply

Reply