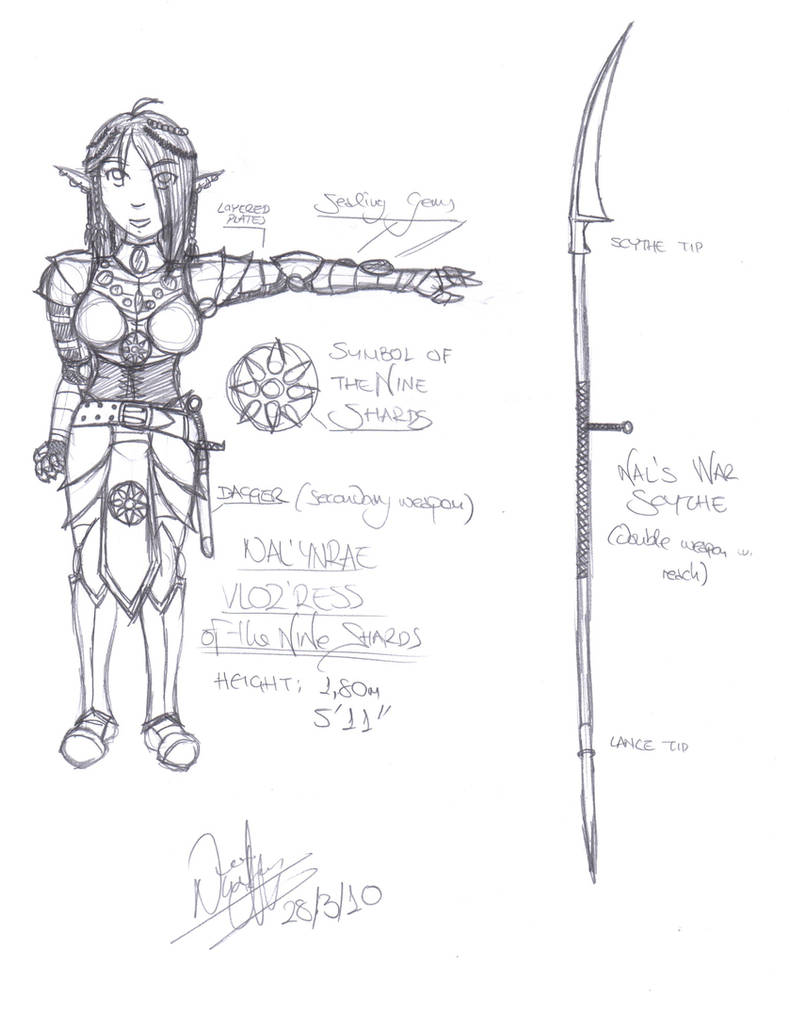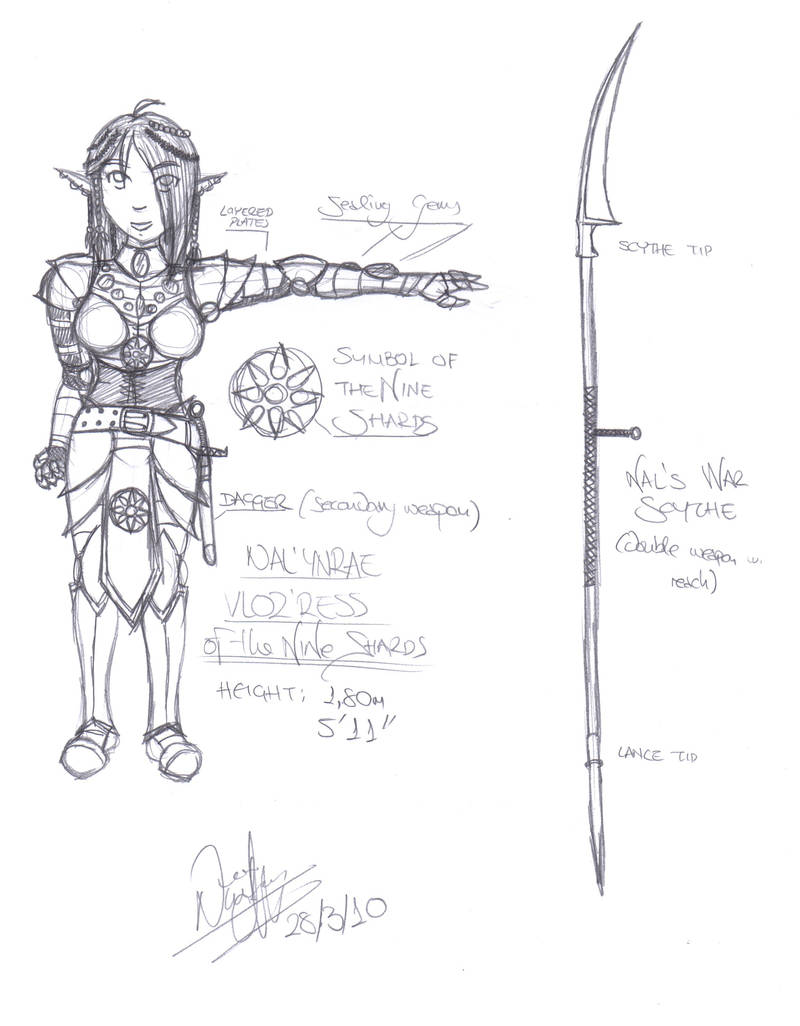 Character profile & information:
[link]
Finally, concept art for my favourite Vloz'ress summoner-in-training, Nal'ynrae! Hardly kickass, but I like it. Included is the symbol of the Nine Shards gang, of which she is a member together with her twin sister Nhil'yraen. I didn't make her braids and ribbons as well as I wanted, but it's only a concept art, so...

's Heine is serving in the same gang.
All characters are in

's Drowtales world setting.
Nal is (c)

(aka. me)
Nhil is (c)
Heine is (c)

Drowtales is (c)


Drowtales is awesome and your character is pretty cool, good concept art
Reply

Cheers

I do get the input she looks short however, and I am not sure whether it's the armour design or a defect while drawing her XD
Reply

I know that it's an old picture but in case you are still wondering, she looks short because she has a very large head and rather short legs in comparison to the rest of the body. A tall person tend to have proportionally small heads and long limbs. Nice work on the armour.
Reply

1,80? big gal i must say

she's cuute! though next time concentrate on her and not her armour

im still jealus of how good u r at doing armour but i still prefer the feminine lines and features.. (ahem

)
Reply