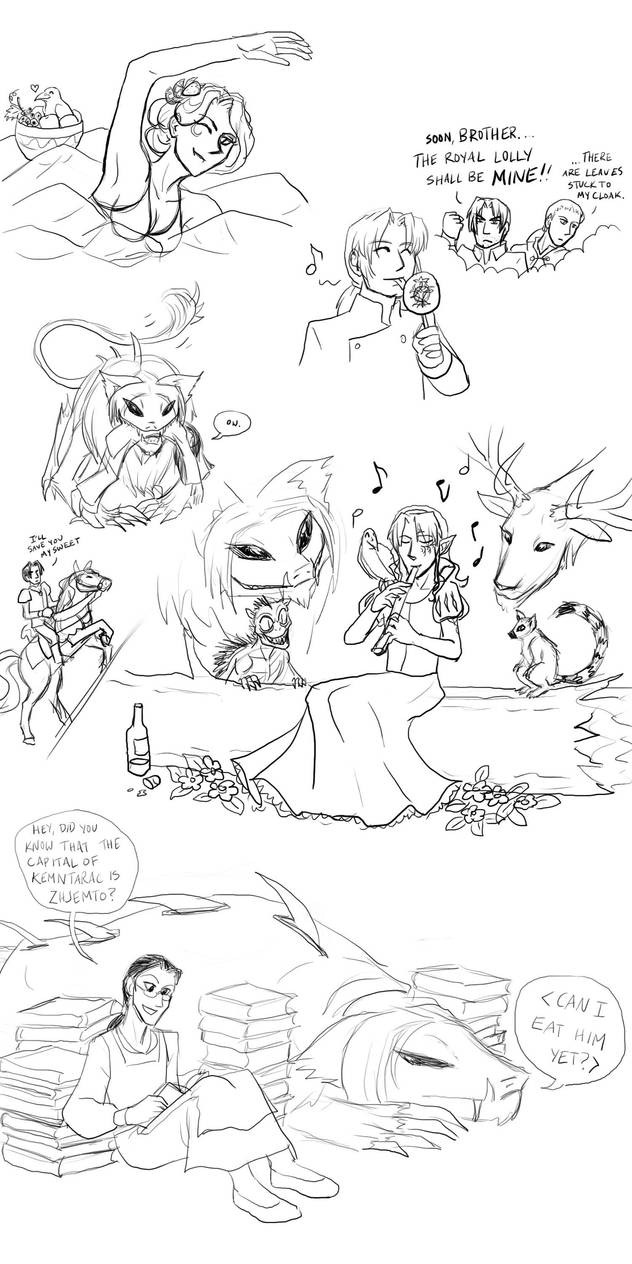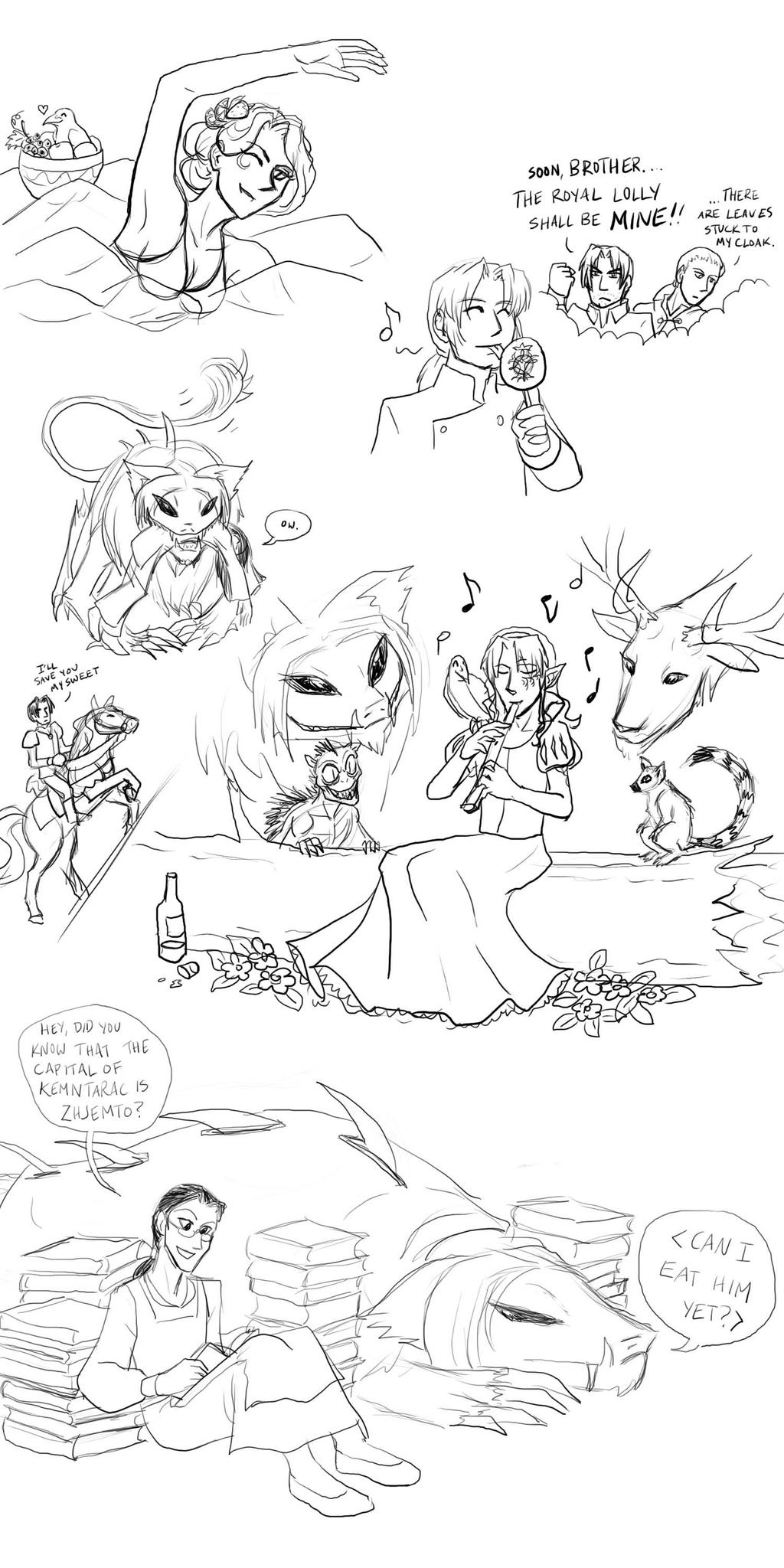 Watch
Sketch requests! From top to bottom:
- Kip, swimming in Jell-o
- Johlan and Ashlar trying to steal a lollipop from their younger brother
- Ahkhsskrgh (or 'Aya,' if you want something pronounceable to call her.. she's a character who will show up a good while later) chewing on Varony
- Princess Nashua playing music for his entourage of magical woodland creatures... that one was my idea, when nobody was offering suggestions and I threatened to draw "terrible things the likes of which the world has never seen." Then the matter of a Prince Charming for Snow White Nashua was brought up... so I drew in a bona fide one for him.
- And in response to the Snow White, a picture of Varony and Aya as Beauty and the Beast, respectively, was requested.
Thanks to those who came to the sketch session!
as always, Tamuran and characters belong to me and ~
Chezhnian
. Disney references belong to Disney, obviously.

Yay!!! The sketch session was awesome~ *counts up requests* And I got quite a few in. Mwa ha ha ha.

I still love Kip's hairpiece. And the bona-fide Prince Charming. Xd
Reply

Aww, that means Nashua's dress isn't pink. Still! Love the adoring critters in that one XD
Nice touch on Kip's hair

Reply