Hi everyone!
It's been 7 years since I joined this wonderful community or artists and artist appreciators. And for these 7 years, I have caught the attention of 700 of you which I find to be an amazing achievement.

I haven't ever done something diligently for 7 years so this is a feat in itself and I definitely have never had 700 people supporting me!
I wanted to say thank you, to show the new people from where I've started and to show my appreciation to some of you who have made a particularly lasting impression!
This is my first traditional drawing that I uploaded in March 2010 (!!), and one of my latest: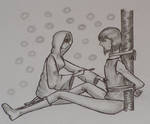 The area I think I have improved the most is digital art! Here is a bit of a sequence of growth (from 2010 to 2017!)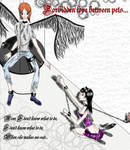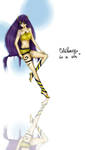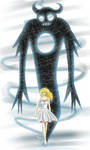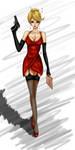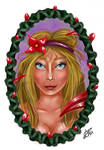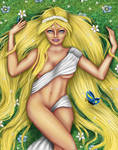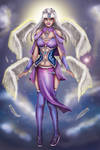 You can probably see I really hated doing backgrounds before. I'm still not very confident but I undestand the fact that one is needed to make an illustration look complete.
Now, there are some of you that started supporting me in 2010 and have kept being active till this day! That's 7 years!! Which is an amazing achievement. I will list the ones that I know by name here, because you guys are amazing and deserve recognition for your efforts of making me keep drawing and creating!
Sharidaken
since September 7, 2010

shy-orchid-ghost
since September 25, 2010

IceyVampire
since September 26, 2010
EchoWing
since September 26, 2010
ronekimew
since October 3, 2010

shnoogums5060
since October 3, 2010
AppliedPhilosopher
since October 3, 2010

ToshirotheKnightWolf
since October 10, 2010

gogators09
since October 31, 2010

cao-cao
since
November 20, 2010

Sephy90
since
November 29, 2010


And one other special mention goes to Rhys1010 for commenting on every one of my works lately without fail. Thank you, man, for always having a nice thing to say about my work... You have no idea how much it means to me!
All of you wonderful people mentioned are now entitled to a free commission of any kind. I want to say thank you for always having some time in your lives for my art for the last 7 years and I hope you have enjoyed yourself.
Note me when you see this as commissions will go on first come first serve basis and waiting times will vary because of this.

And for all others, I will be doing a giveaway at some point to say thank you to you too!
This is all! I love you guys.

Anspire xx
P.S. I wanted to post this in March originally but bad health and my hiatus following from that prevented me. I am still not my most healthiest self but I feel much better and I decided to stop postponing this!
Thanks everyone. Really.

Copyright Information
Art found in my gallery are © AnayaDeath. No works may be reproduced, edited, redistributed, transmitted or otherwise used without express written permission of the owner (me).