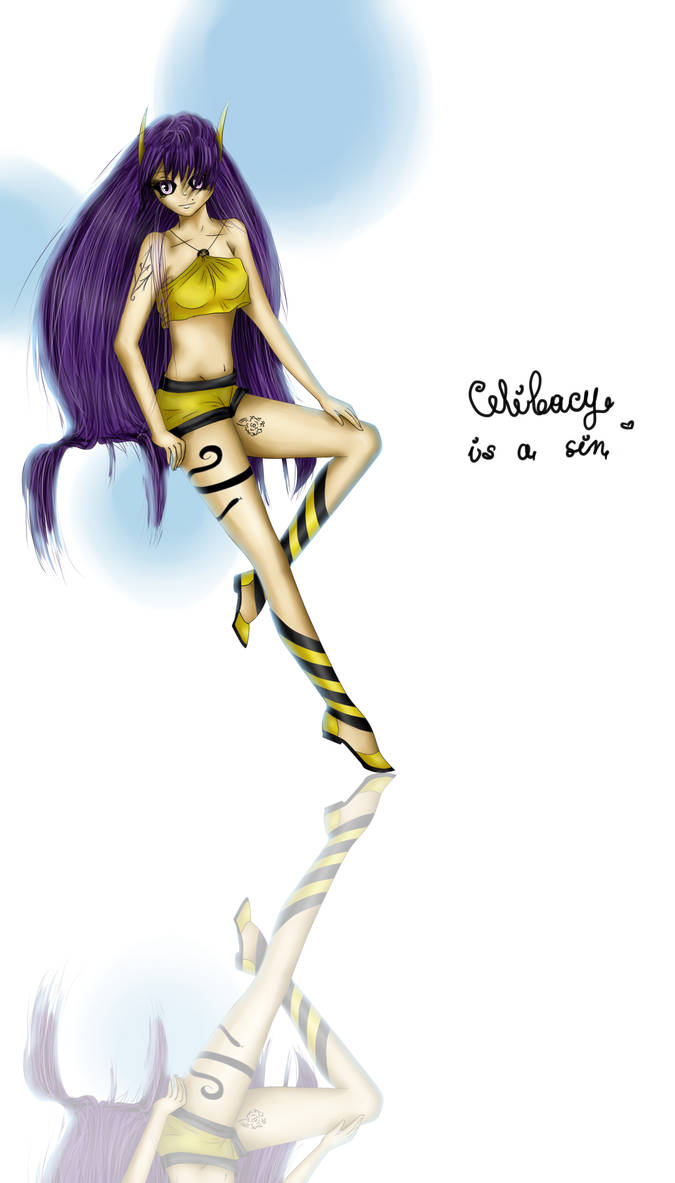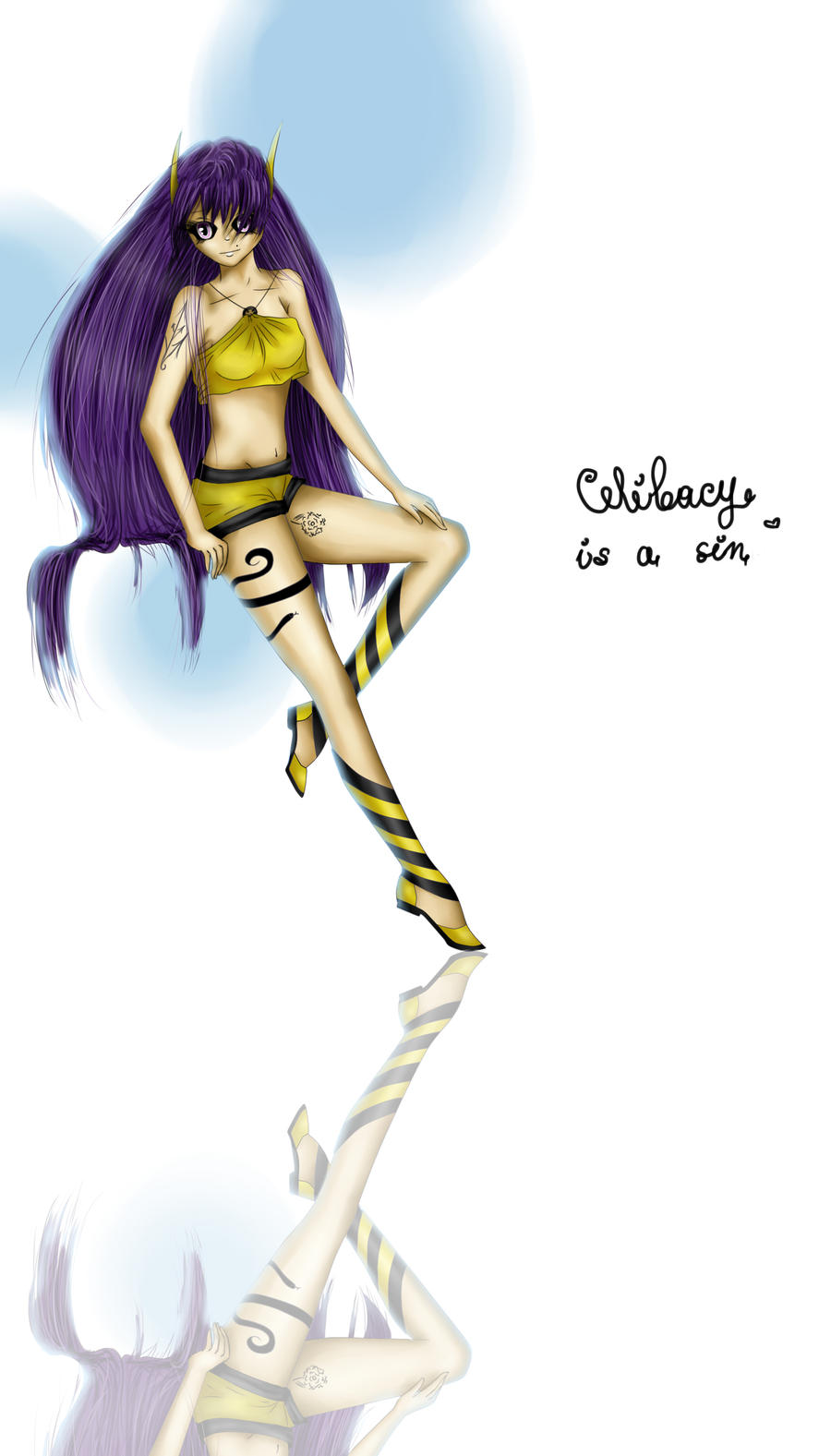 Watch
Black and yellow, black and yellow,
Black and yellow, black and yellow,
Another Song Inspired drawing. Hope you like it, it is the succubus you voted for

Check out my other Song Inspired artwork
---->
[link]
(Bowling for Soup - Lil' Red Riding Hood)
---->
[link]
(Nightwish - Moondance)
---->
[link]
(Stone Sour - Through Glass)
---->
[link]
(Rammstein - Spielt mit mir)
---->
[link]
(Paramore - Born for this)
---->
[link]
(T.a.T.u - Belochka)
---->
[link]
(Gary Jules - Mad World)
---->
[link]
(Nadia Ali - Is it love)
---->
[link]
(DJ David Vendetta - Iím your Goddess)
Art and chara (c) AnayaDeath
I believe I saw in your journal entry that this woman/ creature you drew is a succubus. I can see the direction your going with that in this piece because of her facial expression and her ears. But... it's truly the eyes that stand out the most in this piece. That dark outline really makes her eyes pop so you see them first in the piece. That's putting your line values to good use. It helps to emphasis certain aspects so that the viewers eye is drawn to one area first above certain others. This is an important aspect of illustration since it's the artists desire to tell a story which is what I see starting to happen here with this character profile.
My suggestions for you as you continue on with your work is crop your compositions, this piece if you came in closer to your figure would have more impact because we would see more detail in her and she would become even more intriguing. Remember that in your drawings you don't always have to show every detail. Sometimes it's just enough to make the viewer wonder. That would be the first step... the second I would add a hint of a background... which you all ready started to with the blue behind her, but even having just a hint of a surface to show that she's sitting on something... even just a cast shadow would make her feel a part of the page rather than have feeling like she is just resting on it.
You have a lot of really good elements going for you all ready in your work: Your designs, your poses and your use of contrast on the skin tone of your characters. I can definitely see that with each piece you do you will get stronger as you practice more.
I have one more suggestion for this piece in particular, all though it's a suggestion that will over all help all of your work... take a look at the histories/ lore behind certain subject matters. Such as a succubus. To make your pieces stronger and to relate them more to each of your viewers you can take pieces of the history or mythology and use them to compliment the ideas you have. And, it will help blossom your stories!
I hope my suggestions help you...and never forget you are all ready a good artist an you have talent as well as the ability to take what you know and improve. I see all of this going somewhere and I would love to see your progress!
The Artist thought this was FAIR
3 out of 3 deviants thought this was fair.
Again, the colours and shading are good, but the limbs of this lady are very long and rather stiff-looking. Add some more curves (her calves could do with some more fat

), she is supposed to be a seductive lady, after all, and men like curves.The instep of her left foot doesn't look right, it had too much of an arch. This way it looks as though her shoe is too small

Judging by the way her hair falls I can tell that she is leaning against something solid. Why did you not include it? It would make the image more interesting if you add something of a background. At first glance she appears to be floating in the air at an awkward angle.
The reflection is unecessary and distracting. It only makes the canvas very large and increases the white space around the character. The fact that there's no background, no walls or floor, no pond next to which she is standing, but there IS a reflection, is very odd and distracting.
The Artist thought this was FAIR
5 out of 5 deviants thought this was fair.