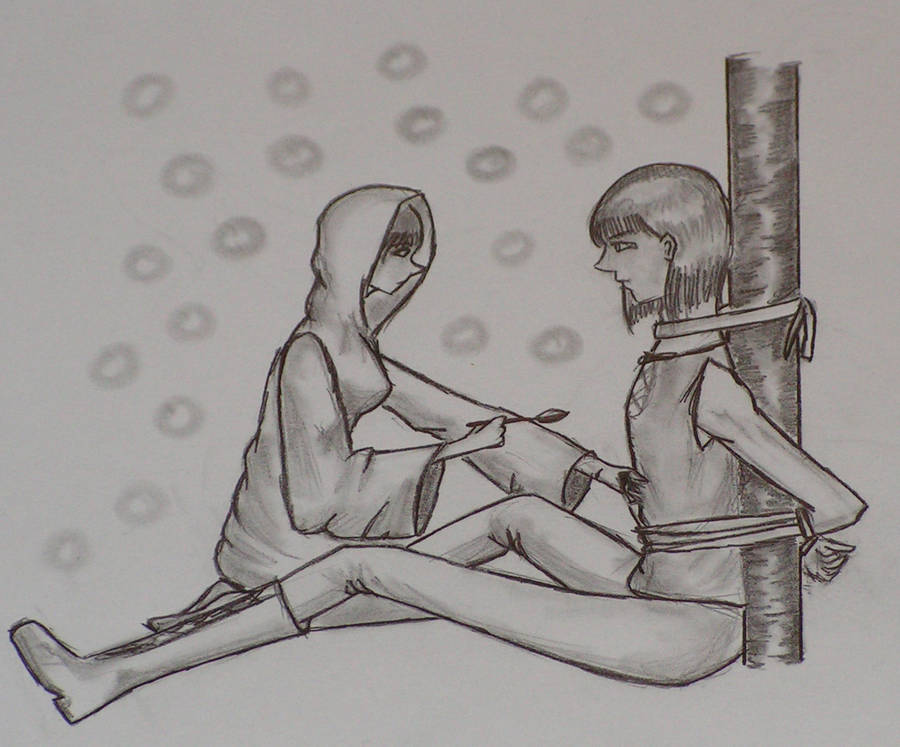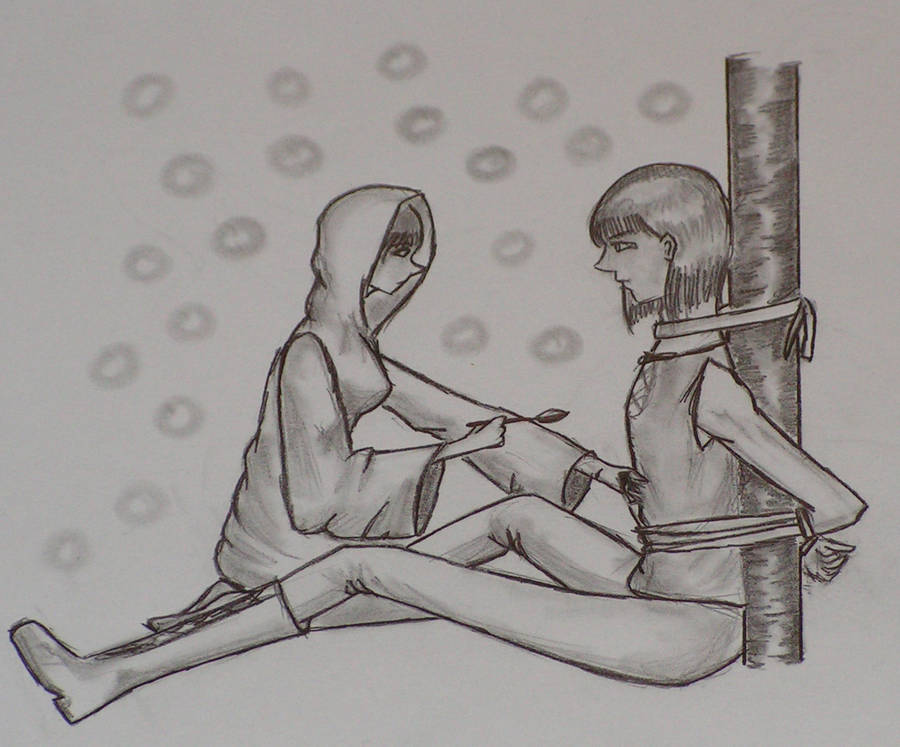 Watch
IMPORTANT!!! - New version of this picture here --->
[link]
Cirila (Ciri) and Kayleigh from 'The Wither' series by Andrzej Sapkowski.
This is a scene that I found very interesting and funny. It is in the 'Times of Contempt' novel - Cirila is stuck with some bandits and she finds herself in the same place as Kayleigh - a member of a gang called The Rats. He is tied and tells her to feed him and cut the ropes at the same time. She is very scared but in the does it and they somehow escape. (Read the book, i guarantee it is said waaaay better in there.)
Smile.


P.S. The characters belong to Andrzej Sapkowski, this is just a fan-made picture!
FREE COMISSIONS!!! ----> [link]

Hm...
Her breaths are too high, arms and legs should be shorter, but it's good anyway

You should study anatomy a little -> observation is the base! :3
Btw i don't like Kayleigh o.o he's perv xD
Reply

Thanks for the comment!
I know that the pose is kind of ...not right. But I think that I'll redo it after some time.
And I'm totally a Kayleigh fangirl

I love his easy-going ways. I would definitely have accepted if Ciri and Kayleigh ended up together. They seem good as a couple to me. And I must say I never pictured Cirila as a lesbian! o.O
Reply

Yeah, Ciri and Kayleigh as couple is a quite good idea.. I hate Mistle o.O
And if you ask me about Kayleigh as character, hm... I don't like him so much, but I hated Bonhart when he kill him... and latterly Cahir -_- I'm Cahir fangirl, I love his exposition that he isn't Nilfgaard (I dunno how to translate 'Nilfgaardczyk' to English, sorry ^^") what do you think about him? :3
Reply

I adore him! There are many good characters in the books. Cahir and Regis (the vampire) are my favorite when it comes to being epic. Because Kayleigh may be cool, but I can't picture him as epic

Reply