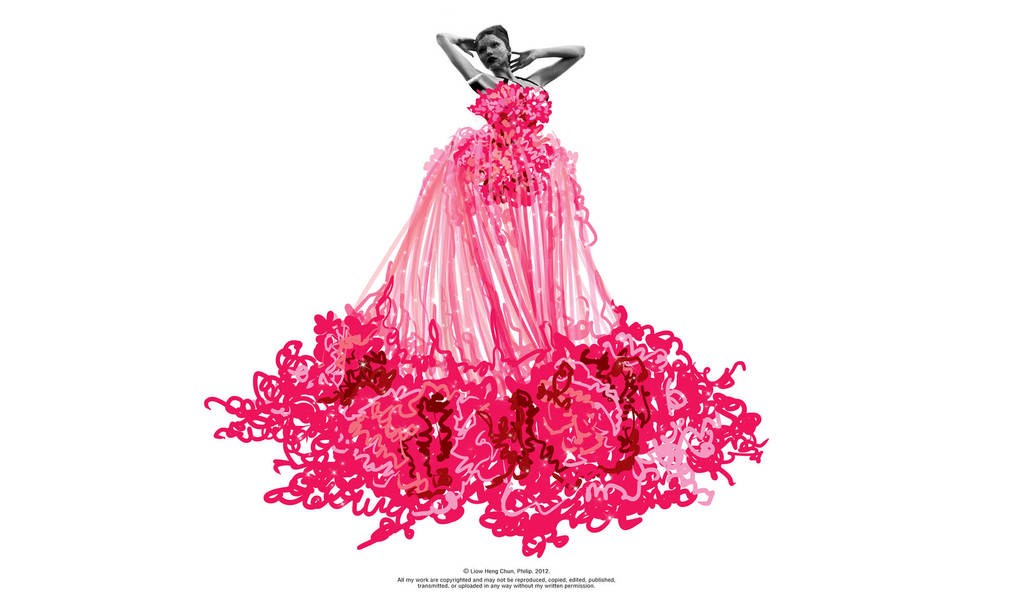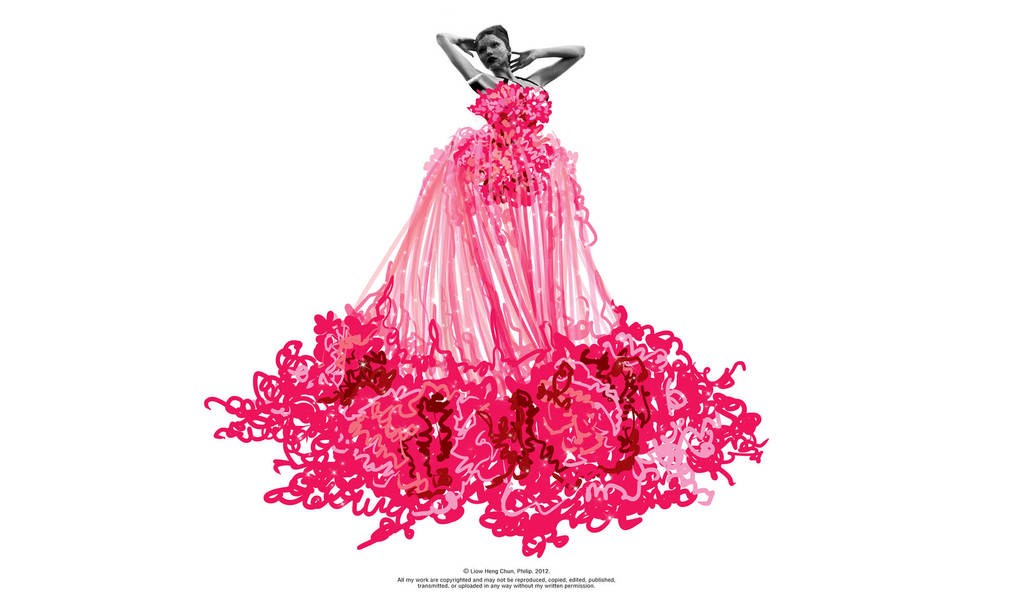 Happy Valentine's Day, sweet folks.

Sort of made a simple collage this time. Hope you like it.
This looks very nice! The frizzy-ness creates a good effect. The colors were also chosen well, as they represent valentine's day accurately. The lines of darker color at the bottom of the dress help with the sense of balance.

Creative idea to combine a picture of a person and the drawn dress. It's an interesting mix of media. The pose is also good, and joins with the rest of the dress.

The dress itself fits, at first, but then at the hips it flairs out a lot, so much as to not be proportional. It gets to be much bigger than the woman, and it dwarfs her slightly.

It's still well done, though. The simple, straight lines (straight in the sense of having clean edges, not ramrod straight) make it a unique design. The flow of the lines that lead to the curly part at the bottom is great, and it gives a good impression of folds.

All in all, great job with this dress, and I hope my critique helped!
The Artist thought this was FAIR
7 out of 7 deviants thought this was fair.