there was a time here on dA when one would make a contest based on who will first screenshot his, say, 100.000 views. then one would giveaway something. you could actually see an improvement during the contest, views-wise. you kept refreshing the page, and you were like "oh, there we go. oh, here's another one. oh, 5 more. oh, we're getting closer."
i haven't seen this in a while. anybody can trick that now. well, anybody who knows the basics of photoshop, gimp or something similar.
also, there was a time on dA when one would tag people, and they had to write silly things about themselves or, I donno, stuff like that. some of these initiatives went pretty viral, some others failed deplorably. i still see taggings, every now and then. not with the same rate of success whatsoever.
back in the days [my days] we had photoshop CS2 [i started with 7.0], which was the first one to use smart objects. i had no idea back then, i was happy to play around with the built-in filters and the liquify tool. also, i wasted my time roughly changing eye color, using the smudge tool on whatever i could think of and creating crappy photo collages. it was crazy. and i thought: "photoshop power is unlimited. you can do anything."
i keep getting back to the idea of evolution, development and improvement. i stumbled upon artists who immensely grew in a short time, or no time at all. they were born awesome [well, of course they weren't born awesome, but they were there, in the right place, in the right time, and met the right persons who shared their works, featured them in their journals, and so on. they probably had years of photography or painting or whatever, and only later on they found out about deviantart. so they posted their awesome artworks created with their awesome skills, receiving awesome feedback and support, over night]. some others proved their determination over years, starting from zero and building up, creating a community of fans, working their asses off, learning one from another, collaborating. now everybody knows them, some have bizzillions of views and fans.
i was never good enough [not for me, at least]. not good enough at drawing, painting, photography, psychology, relationships, sports, sex, cooking, talking, making money, fixing things. not even at getting upset, forgiving, forgetting, screaming at somebody, buying clothes, buying food. not even at doing nothing. i was a terrible time-waster. i still am.
i started drawing in the 5th-6th grade, i was 12 or 13 years old. years after that i bought myself a small digital camera, my first camera, a crappy Trust camera. the cheapest. well, back then, it was about... say, $100. it had 1 megapixel or so. my second phone, a nokia 6230i, had a better camera. then, i used a small olympus, not bad, it had good macro. then i borrowed a pentax mz5n [my first analog camera], and a yashika after that. in 2009, i think, i bought myself the first camera i actually owned, and i still have it. a second-hand nikon f80. a really sturdy camera, really nice. it was the best choice i could make. in the same period of time I found out about corel, illustrator came after that, then indesign. then 3dsmx, then cinema4d. i also fooled around with artrage, painter, zbrush, sculptris, sai, after effects, twisted brush, and probably several more.
i think that, everything i learned, i did it on my own. of course, there were thousands of tutorials and manuals, long talks about how to do one thing or another in some of those softwares, and good people willing to share their experience. i consider myself lucky.
i've met several people who say that they can't draw and they will never be able to draw. they didn't even struggle too much. they just tried, compared to others, and quit. i've also met several people who have a very good control of hand movements, they write beautifully, with such a perfect and controlled calligraphy, they draw perfect straight lines, perfect circles, they appreciate angles very well, they have a very good eye-hand coordination. these are priceless skills, one would say that these only would make a good and talented artist. despite these wonderful skills, they don't seem to be able to draw. they just can't. i envy them, because i'd have to practice the lines and the hand movements, and the finger grip, and everything else, and they just have it, it's there, still they can't draw.
i've read about the improvements of different artists, just off the top of my head, i can name
nebezial
,
Artgerm
,
puimun
,
anikakinka
, many of them are self-taught and have years and years of continuous practice. they never quit, or if, by chance, they tried doing something else, they naturally returned to art, like myself.
lately, i found some terribly underrated artists, who, probably due to the lack of feedback and support, stopped the pursue. indeed, they needed practice, and a piece of good advice, support and motivation. they had really good and promising works, poorly exhibited [bad scans, for example], and/or created using low-quality materials, and this DOES matter.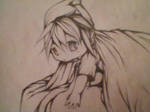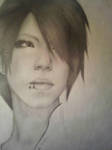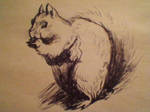 >> beautiful drawings by
GraceoftheFeral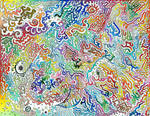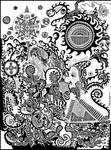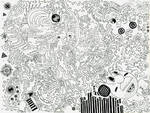 >> amazing hand-made patterns by
Fractalvision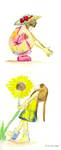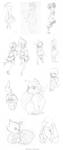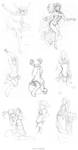 >> lovely sketches and watercolors by
Evoli-chan
:thumb342932733: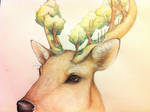 >> gorgeous and diverse art by
caughtinthehurricane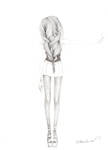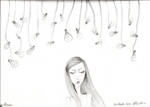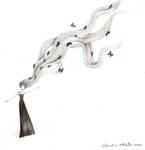 >> splendid drawings by
LadySofia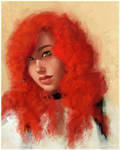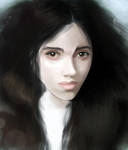 >> impressive portraits by
Odrobinka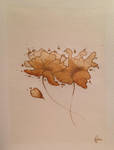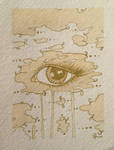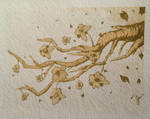 >> beautiful tea paintings by
ArtVio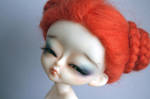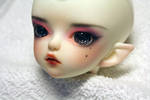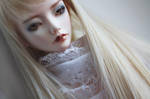 >> astonishing doll make-up by
katzzen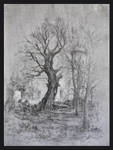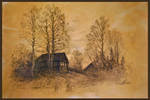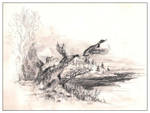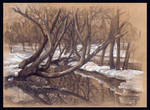 >> marvelous drawings by
Juzz09
I find these are extraordinary works, which can, of course, look even better. i guess if some of these works were published by the great and well-known artists of dA, they would instantly become a hit. i remember there was a time when i thought i wouldn't be able to draw at their level, ever. not that i've grown too much ever since, but i trust that i've got a better grip on the methods and techniques i use. i was one of the "talented" ones in my class [which wasn't an art class, we were studying social sciences], but if i had a colleague who would've been able to draw as good as these shady artists can, I would've been blown away and i would've felt terribly discouraged.
of course, partially, it's their fault. for not trusting themselves, for not promoting themselves, for being too young and inexperienced, for not practicing enough, for not giving enough interest. these were my problems, too, at some point. and still are. so i can't complain.
but... what if, i use to ask myself. what if they did all these? how far would have they gotten by now? how great, how famous, how good?
and what if they would keep fighting the good fight? what if they just need a one more little push?
"Come to the edge."
"We can't. We're afraid."
"Come to the edge."
"We can't. We will fall!"
"Come to the edge."
And they came.
And he pushed them.
And they flew.
[Guillaume Apollinaire]