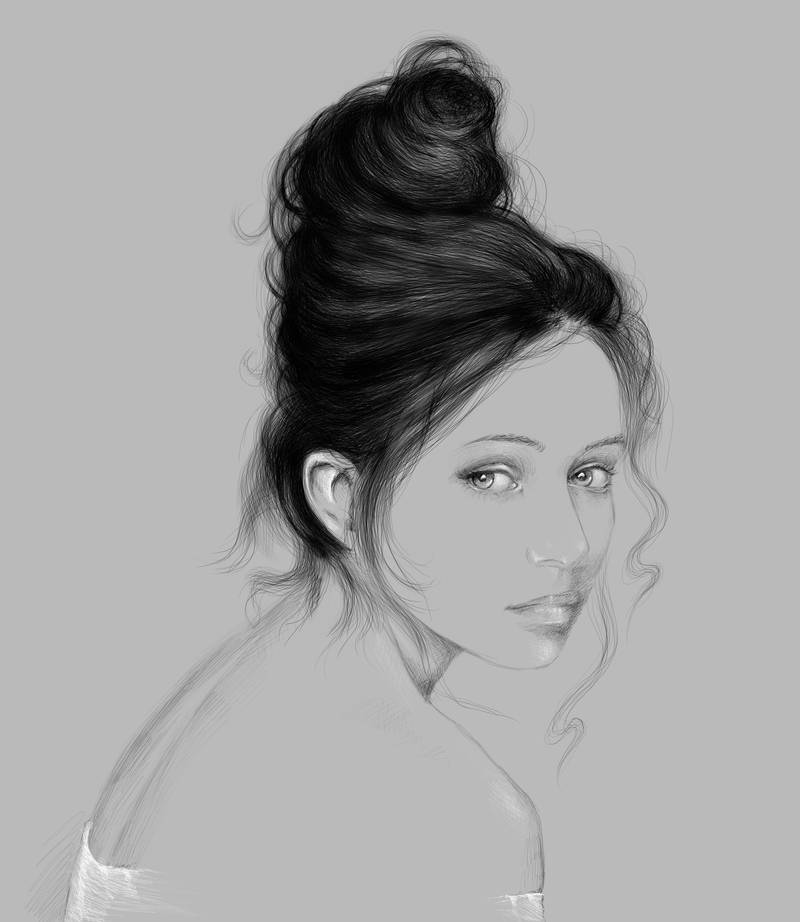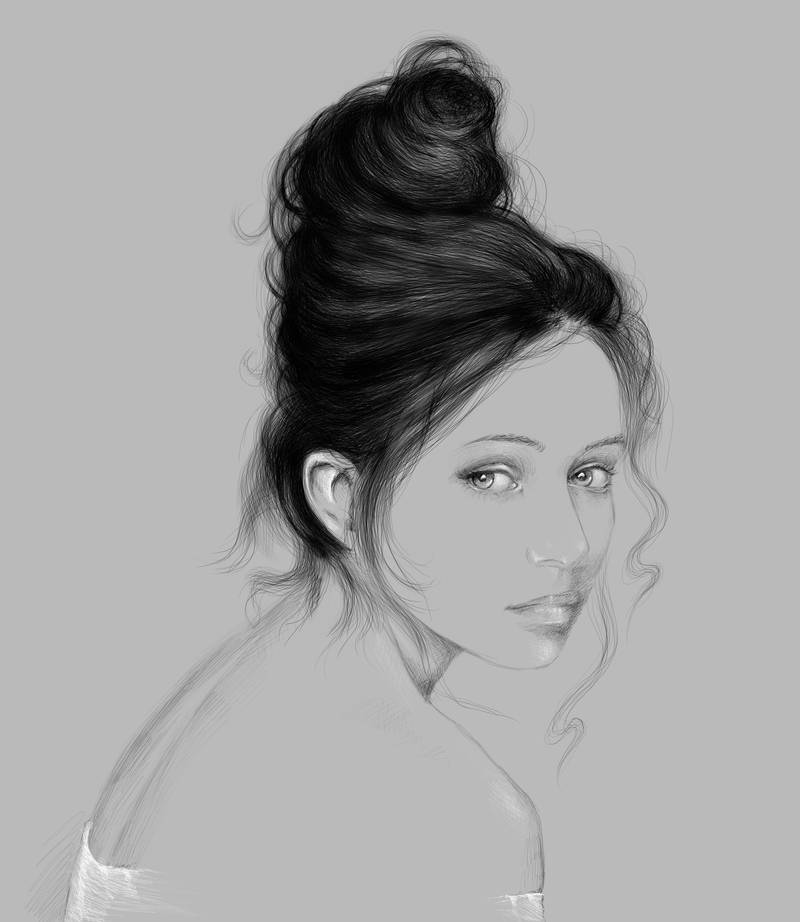 Watch
after a few hours of scribbling... and a ravaging pain in my fingers and metacarpals...

wacom + painter
ref photo used, made by julia tsoona
~3 hours

Reply

She's beautiful

Reply

Reply

oh my, this is beautiful! i love the style you draw in, you've inspired me here

Reply

Thank you! I find it hard, for now, to draw using a single style only. I need to improvise and to experiment when drawing, there are so many tools you can use! I also feel the need to find a style of my own

Thank you again, I'm glad you like it and find it inspiring!

Reply

How did you do that hair in painter? It looks AMAZING!
Reply

well, i used painter 12, and i found out that it has weird behavior sometimes. i used an acrylic brush, i think... a dry one. at first, it left several marks, like a strand of hair, but the lines were parallel and it didn't look natural. so i decreased the size of the brush, and it started drawing with fewer strokes, sometimes, when the pressure was weaker, a single stroke only. i could have used a pencil as well, it would have had pretty much the same effect. it's painful for the fingers, but i guess it was worth it. however, painter has its mysterious ways. sometimes it acts totally crazy, shortcuts don't work, brushes paint painfully slow, sometimes brushes don't even paint the way they should.
i don't like that the brush strokes here are somewhat uneven, so the hair looks unnatural. it's well detailed, that's fine, but the highlights are so messy

Reply

Reply

Reply